Although the societal shifts that happened after World War I might have been more ground-breaking, by the 1940s, women were still mostly confined to traditional roles as wives and mothers or to a few "approved" careers, such as secretaries, sales clerks, or nurses. The advent of World War II and the resulting manpower shortage once again opened opportunities—and challenges—for women to explore vastly different and sometimes dangerous occupations. This month's selection of stories transports the reader from England to Russia to the Hawaiian islands as intrepid ladies in difficult times take on exciting, essential, and unprecedented work.
In roughly chronological order, we begin with THE ROSE CODE by Kate Quinn. As German submarines ravage British shipping, Bletchley Park, a stately house in Buckinghamshire, is converted into the top-secret headquarters of a group of academics, scientists, mathematicians, and puzzle fanatics whose goal is breaking the German military communication code. Included in this group are three very unlikely code-breakers: Canadian debutante Osla, beautiful, wealthy and one of Prince Phillip's flirts; East-Ender Mab, who burns to utilize her wits and expertise to rise from poverty to make a genteel marriage, and shy spinster Beth, whose brilliance at solving puzzles soon turns her into one of the Park's few female cryptanalysts. The three become friends and coworkers throughout the war until just after D-Day, betrayal and the machinations of a traitor turn them into enemies and send Beth, who can identify the traitor, to a mental asylum. But in 1947, as the exhausted British nation rallies to celebrate the upcoming marriage of Princess Elizabeth, the need to decipher a mysterious encrypted letter brings the trio back together. As each petal of the code is revealed, a traitor desperate to avoid being unmasked will catapult them all back into danger. A fascinating exploration of this secret world—so secret, one reader who reviewed the book said his aunt, another Bletchley Park codebreaker, didn't reveal her involvement in the project to him until just before her death in 1990, after making him swear to never reveal her true identity—the novel also celebrates of the power and loyalty of sisterhood.
Our scene shifts to the frozen wastelands of the Eastern Front in DAUGHTERS OF THE NIGHT SKY by Aimie K. Runyan. Encouraged by the mother who urges her to follow her dreams, flying-mad Katya Ivanova battles her way through the male resistance she meets at every step, from the professor who doesn't think she needs to learn mathematics, to skeptics at a military flight academy who doubt her ability to fly, to the combat pilots who don't want her to take a place among them. Though her new husband worries for her safety, when World War II breaks out, as eager to defend her country as her male counterparts, she volunteers for combat duty. Katya eventually earns a place in the 588th Night Bomber Regiment, an all-female flying unit that will become known as "the Night Witches" for their morale-crippling attacks on German army units. Flying in open-cockpit World War I aircraft—the more modern planes reserved for the men—the valiant women of the 588th prove their bravery and flying prowess night after night, forging a close-knit sisterhood born of shared goals, dangers, and dedication. But how are those who survive the war to return to "normal" life when the fighting ends? Though some reviewers with flight experience question the accuracy of the flying scenes, the novel remains an inspiring, eye-opening look at a group of little-known heroines.
Another radical shift of scene brings us to Hawaii on the brink of war in Sara Ackerman's RADAR GIRLS. The rousing first scene of Ackerman's novel begins with high-school dropout and horse trainer Daisy Wilder diving for fish off Waialua, O'ahu that fateful Sunday morning when a wave of planes sporting red circles appears over the Wai-anae Mountains. Fired from her job by owner Phillip Montgomery after Moon, the horse she borrowed for her ride to the beach, is spooked by the planes and gunfire and disappears, she's recruited by General Danielson to the newly-formed, top-secret Woman's Air Raid Defense group, acronym WARD. Code-named "Rascal," manning command stations and tracking stations code-named "Oscar," the women of WARD would be trained to use radar to track unidentified aircraft, guide pilots to land on darkened runways or talk them back from flights to the frontlines of battle, and provide the first defense warnings for civilians and military units based throughout the Hawaiian islands.
Besides Daisy, among the nineteen recruits is Peg Montgomery, the beautiful, college-educated daughter of Daisy's former employer, Peg's glamorous friend Thelma, who has designs on Peg's Navy pilot brother Walker—who is in turn intrigued by Daisy--military wife Lucy, University of Hawai'i student Fluff, and Betty, the outsider from Louisiana who lives with her pilot husband on the Navy Yard. With the fate of O'ahu—and perhaps the war—at stake, the women must master the techniques necessary to perform their jobs, rise above petty disputes, and forge themselves into a unit whose ability to discern between friend and foe might be the only thing standing between Hawai'i and another Pearl Harbor. Full of vivid and accurate detail about Ackerman's native islands, the novel illuminates the story of another little-known group of wartime heroines.
We return to England to explore one final, even more obscure group of World War II female workers in THE BOAT GIRLS by Margaret Mayhew. With German bombers targeting railways and harbors, the ability of Britain's extensive canal boat system to transport food and essential equipment between the London docks and the industrial midlands became more important than ever, even as the manpower drain of the wartime draft threatened the boats' continued operation. To keep them running, the Inland Waterways recruited young women (who became known as "Idle Women" for the IW patch they wore) to take over the operation of the boats. It was cold, dirty, dangerous hard work, maneuvering the long narrowboats through the canals and operating the many locks. Mayhew tells her story through the eyes of three very different women. Frances Carlyon, daughter of an aristocratic family fallen on hard times, longs to prove herself and escape the stifling control of her RAF Squadron Commander elder brother, Vere. Prudence Dobbs wants to do more for the war effort than continue her boring job as a bank clerk. Rosalind Flynn, who has spent her life trailing from theatre to theatre with her thespian parents, also wants a fresh start. As they slowly master the difficult work and bond together as a team, they experience the privations, rewards—and romance—of making an important, if little recognized, contribution to England's wartime success. And then must face the aftermath, when women with their hard-won skill and independence must figure out how to fit into life during peacetime. Full of fascinating detail about the technical workings of the canal system and the "boat people," who are born, live, and die on their narrowboats, Mayhew shines a welcome light on a little-known service in wartime Britain.
For most of us, the New Year doesn't require us to make changes as drastic as those faced by the heroines of these novels. But their courage, ingenuity, and grit as they mastered unusual skills and showed themselves as capable (and vital) to the war efforts as their brothers make for compelling reading!
***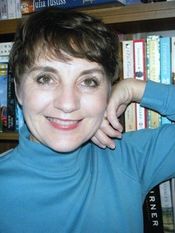 Real, intense, passionate historical romance
Award-winning romance author Julia Justiss, who has written more than thirty historical novels and novellas set in the English Regency and the American West, just completed her first contemporary series set in the fictional Hill Country town of Whiskey River, Texas.
A voracious reader who began jotting down plot ideas for Nancy Drew novels in her third grade spiral, Julia has published poetry and worked as a business journalist.
She and her husband live in East Texas, where she continues to craft the stories she loves. Check her website for details about her books, chat with her on social media, and follow her on Bookbub and Amazon to receive notices about her latest releases.
ABOUT JULIA'S LATEST NOVEL: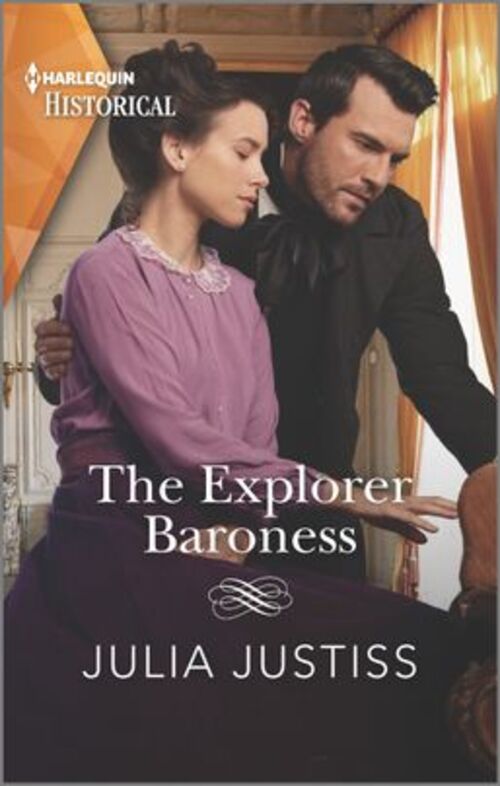 He's the wealthiest nobleman
She's a risk to his reputation!
Gregory Lattimer is well aware Charis Dunnfield is not the Society bride this Baron's son needs to restore his family's tarnished reputation. She is scandalizing the ton—living mostly in Constantinople and running her father's antiquities business. Gregory must settle for her friendship instead—and her help vetting other potential brides for him—until she voyages east again. But will any debutante match up to Charis?
Romance Historical [Harlequin Historical, On Sale: October 26, 2021, Mass Market Paperback / e-Book, ISBN: 9781335407450 / eISBN: 9780369711311]
A Baron's Son Meets an Adventurous Women Who Defies London Society. Will She Break His Heart?
No comments posted.