Although marriages take place all during the year, June was traditionally the month of brides and weddings. For this June, as we emerge from isolation to actually be able to attend events like weddings again, we'll look at novels that relate the stories of some famous romances and marriages based on real events.
Starting with the royal, we have BEFORE THE CROWN by Flora Harding. In the years before World War II, young Princess Elizabeth's visit with her family to the Royal Naval College leads to her meeting the naval cadet detailed to escort and entertain them—Prince Phillip, son of the deposed Greek king and nephew of her uncle, Lord Louis Mountbatten, who becomes the major supporter of the romance. Smitten with the handsome blond prince, Elizabeth's attachment never waivers. Nine years later, with the Prince a decorated combat veteran intent on a brilliant naval career, Elizabeth will fight tenaciously against her family's reluctance and the court's disapproval to insist on marrying none but this penniless foreign prince. A tale of "royal secrets and forbidden love."
A commoner who became royal stars in our next selection, THE GIRL IN THE WHITE GLOVES by Kerri Maher. Defying her proper family to pursue a career as an actress, Grace Kelly was the Hollywood embodiment of beauty, charm and elegance. Then, in what the tabloids described as a "fairy tale romance," she fell in love with and married Prince Rainier of Monaco. But the truth that emerges from behind the fairy tale was far less romantic. Beneath Rainier's courtship was his and his family's disdain for his commoner bride, whom he married in large part so that her fame could help revive the economy of his kingdom, while his womanizing and the long-term mistress he took no pains to hide provided additional humiliation. Enduring the marriage in order to remain with her children, regretting the loss of the acting career she'd loved, the Grace who emerges after years of trial is stronger, wiser, and more admirable than the perfect princess of the silver screen.
The lives and loves of two famous women intersect when they become the prize of one man in Gill Paul's JACKIE AND MARIA. Wounded by the womanizing of her ambitious senator husband, eager to get away from the spotlight she never enjoyed, Jackie Kennedy accepted an invitation to holiday on the luxury yacht owned by billionaire Ari Onassis, a meeting that will change her life. Maria Callas is the reigning soprano of the opera world when she meets the charismatic Onassis. Trapped in a childless, sexless marriage to her manager, Callas begins a years-long affair with the billionaire, who though he declared her "the love of his life," would never marry her, eventually preferring instead to claim the widow of a President. Written in chapters alternating between Jackie and Maria's points of view, Paul details the events of their lives from their marriages to the tragedies of loss and disappointment to the eventual bitter rivalry that continued to the very end of Onassis's life. Full of gossip, scandal, and the glamour of the lives of the rich and famous, this novel illuminates as well as titillates.
Though she was not famous as our previous protagonists, the heroine of our final selection is based on true events in the life of one of the century's most glamorous women. THE PARIS MODEL by Alexandra Joel tells the story of beautiful Grace Woods, who left her Australian sheep ranch home to establish a career as a high-fashion model in post-World War II Paris. Finding success as one of Christian Dior's top models, Grace mingles with aristocrats and artists, politicians and diplomats. But when she falls in love with Phillippe Boyer, the secrets and lies of his past will overset her secure world.
Ready to escape from the everyday into stories about these real, larger-than-life ladies? Slip into your favorite lounge chair, pour yourself your favorite beverage, and enjoy!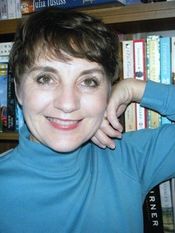 Real, intense, passionate historical romance
Award-winning romance author Julia Justiss, who has written more than thirty historical novels and novellas set in the English Regency and the American West, just completed her first contemporary series set in the fictional Hill Country town of Whiskey River, Texas.
A voracious reader who began jotting down plot ideas for Nancy Drew novels in her third grade spiral, Julia has published poetry and worked as a business journalist.
She and her husband live in East Texas, where she continues to craft the stories she loves. Check her website for details about her books, chat with her on social media, and follow her on Bookbub and Amazon to receive notices about her latest releases.
COMING SOON FROM JULIA JUSTISS: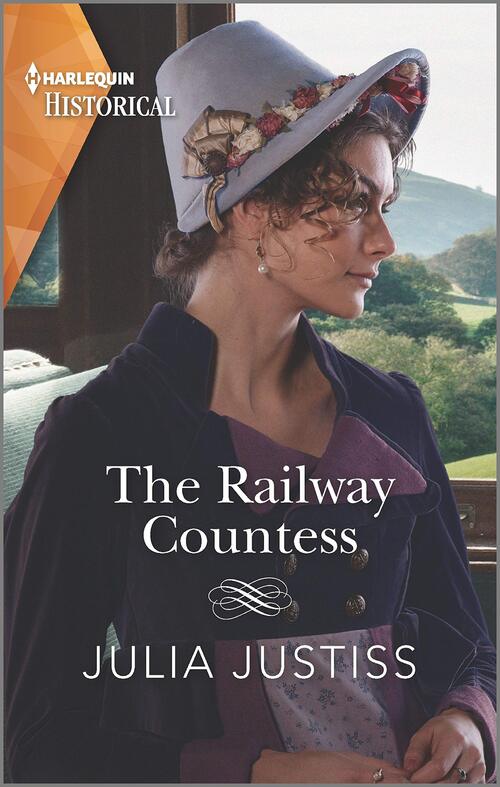 She didn't want to marry
Least of all a Viscount!
Marcella Cranmore wants to avoid marriage and continue using her mathematical expertise to help her railway engineer father—but her mother insists on her having a season. At her first ball, Marcella's relieved to see someone she knows, railway investor Crispin D'Aubignon. Conversing with the viscount is safe, for she's as off-limits to him as he is to her…except that is only increasing the fascination!
Romance Historical [Harlequin Historical Romance, On Sale: June 29, 2021, Hardcover / e-Book, ISBN: 9781335407207 / eISBN: 9780369710987]
5 comments posted.