One of the first harbingers of spring in my area is the appearance of several tiny flowers that thrive in the grass, a miniature violet with a bloom smaller than a fingernail and one plant with a bitty yellow snapdragon-shaped flower.  Easy to overlook, they are nonetheless beautiful.
For this month of emerging spring, we will likewise look at the stories of some fascinating but relatively unknown Tudor ladies.¬† Most readers are familiar with the great names that dominate historical fiction of that era'ÄĒKing Henry VIII, Anne Boleyn, Jane Seymour, Bloody Queen Mary, Queen Elizabeth I.¬†¬† Bypassing the famous, we begin with the woman who made one of history'Äôs most shocking m√©salliances.
While most of the historical fiction interest centers on the later Tudors, ROOT OF THE TUDOR ROSE by Mari Griffith features the couple that began it all: Catherine of Valois and Owen Tudor.  All looked well for this French princess who married Henry V and soon gave him an heir.  But after his early death on campaign in France, Catherine is reduced to queen-dowager, living in the household of her young son, the boy-king Henry VI, and watched over by counselors eager to prevent an ill-advised remarriage--particularly her brother-in-law Humphrey, Duke of Gloucester.  Despite this scrutiny, the queen dowager fell in love with the scandalously unsuitable Owen Tudor, a Welshman of no title who held the lowly position of the household steward.  Despite tumult and furor, she stayed true to Owen, with whom she had six children.  Her son Edmund married Margaret Beauford, one of the last remaining Lancastrian claimants to the throne, giving Henry Tudor, child of that marriage, the claim that later propelled him to the throne as Henry VII.
Another view of the young princess Catherine is provided by Joanna Hickson in THE AGINCOURT BRIDE.  Pressed into service as a wet-nurse at the court of the mad King Charles VI of France, serving girl Mette has the young princess Catherine de Valois given into her charge.  As the girl grows, the bond between handmaiden and princess strengthens.  When Catherine approaches marriageable age, Mette tries to help her mistress navigate her difficult position, pawn of a powerful dynasty who will use her as currency to advance their aims.
Hickson continues Catherine'Äôs story in THE TUDOR BRIDE.¬† Crowned Henry V'Äôs new queen, Catherine of Valois thinks her place in England secure when she dazzles the crowds and produces the coveted heir.¬† But when her husband dies unexpectedly, Catherine is forced from court, her son taken over by a faction opposed to her.¬† Retired to secluded Hadham Manor, Catherine finds solace'ÄĒand then passion'ÄĒin the arms of the King'Äôs Harper, Owen Tudor.¬† But when the Duke of Gloucester makes a play for power that threatens Catherine and all she holds dear, she and her lover must mount a dangerous and fateful resistance.
Skipping down two generations, we have the daughters of Henry VII, growing up with their brother Arthur, heir to the throne, and his energetic younger sibling Henry, who will grow up to rule'ÄĒand rule over their destinies.
In THREE SISTERS, THREE QUEENS by Philippa Gregory, the Queen of Tudor historical fiction pens a compelling novel about three of the women closest to Henry VIII, whose life and politics drives and dominates their own.  Katherine of Aragon, his first Queen, arrives at court before Henry inherits, and finds there two women who will rival her in power and influence.  Like Katherine, Henry's sisters Margaret and Mary will both marry kings.  All three will find their lives, legacies and choices intertwined as they shift between allies, rivals, friends, and enemies.
Our final selection focuses on Henry VIII'Äôs sister, Mary Tudor.¬† In THE SECRET BRIDE by Diane Haeger, Henry VIII uses the Princess of England as a political bargaining chip, marrying her off to the aged King Louis to secure an alliance with France.¬† Before being sent into exile, Mary extracts a promise:¬† having done her duty to England with this marriage, her next husband will be of her own choice.¬† When King Louis dies within months of the wedding, Mary seizes her own destiny'ÄĒwedding Charles Brandon, Henry'Äôs best friend and the man she loves.¬† But Henry is skilled in forgetting promises that don'Äôt suit him, and his good friend has neither title nor wealth. Banished from court by her furious brother, Mary discovers a life without royal approval comes at great cost.
Ready to take a closer look at these lesser-known but no less fascinating figures?  Find a spot where you can breathe in some warm spring air and get reading!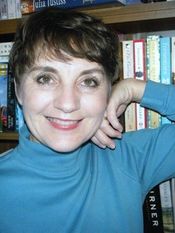 Real, intense, passionate historical romance
After twelve years as a vagabond Navy wife, an adventure that took her from Virginia Beach, VA, to Monterrey, CA, to Tunis, Tunisia to Oslo, Norway and back,
Julia Justiss
followed her husband to his family's East Texas homeland. On a hill above a pond with a view of pasture land, they built an English Georgian-style home. Sitting at her desk there, if she ignores the summer heat, she can almost imagine herself in Jane Austen's Regency England.
In between teaching high school French and making jaunts to visit her three children (a Seabee in Gulfport, MS, a clothing buyer in Houston and a mechanical engineer in Austin, TX) she pursues her first love'ÄĒwriting historical fiction.
JULIA'S LATEST RELEASE: 
Sisters of Scandal #2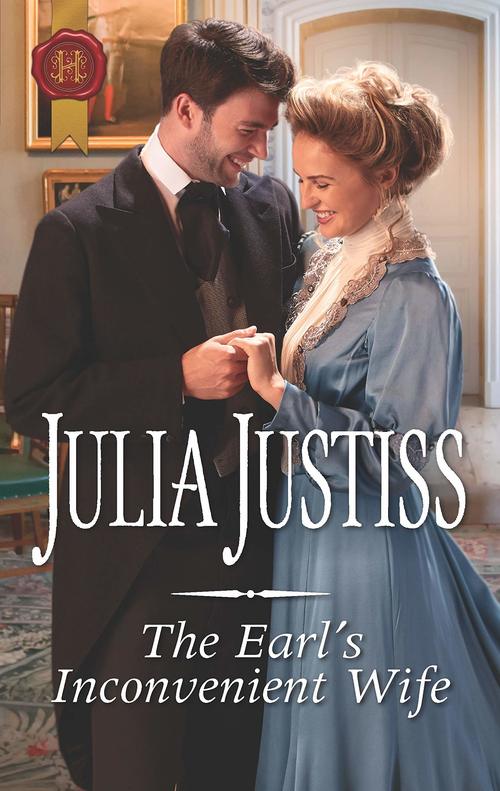 The obvious solution:
A marriage of convenience!
Part of Sisters of Scandal: Temperance Lattimar is too scandalous for a Season, until finally she'Äôs sponsored by Lady Sayleford. The whole charade feels wrong when she doesn'Äôt want a husband, but Temper feels awful when MP and aristocrat Gifford Newell is appointed to 'Äúprotect'ÄĚ her at society events. With her past, she knows she'Äôs not an ideal wife'Ķbut then a marriage of convenience to Giff becomes the only option!
Romance Historical [Harlequin Historical Romance, On Sale: February 19, 2019, Paperback / e-Book, ISBN: 9781335635006 / eISBN: 9781488047152]
***
BOOKS MENTIONED IN THIS ARTICLE: 
"Immensely readable and compelling…Highly recommended!" Alison Weir, bestselling author of The Six Wives of Henry VIII
'ÄúA stunning first novel'Ķthis new treatment of Catherine de Valois'Äô story will be a delight to lovers of historical fiction.'ÄĚ Bernard Knight CBE author of the 'ÄėCrowner John'Äô historical mysteries
For fans of Philippa Gregory and Hilary Mantel comes Mari Griffith's debut novel Root of the Tudor Rose.
This is the story of a passionate romance and a secret marriage which gave its name to the most famous royal dynasty in the history of Great Britain: the Tudors.
When King Henry V and his bride, Catherine de Valois, are blessed with the birth of a son, their happiness is short-lived. Henry's unexpected death leaves Catherine a widow at the age of twenty-one.  Then her father, King Charles of France, also dies, and her son inherits both crowns. Henry VI, King of England and France, is just ten months old and needs all his mother's watchful care to protect him from political intrigue.
The queen, an attractive young widow, is a foreigner at the English court and now finds herself regarded with suspicion, particularly by the Duke of Gloucester, who will seemingly stop at nothing to protect his own claim to the throne. But lonely, vulnerable Catherine has found true friendship with another foreigner at court, a young Welshman named Owen. Their friendship deepens, but their liaisons must be kept secret at all costs, because Catherine, Queen of England and forbidden to remarry, is in love with a servant …
Historical [Accent Press, On Sale: December 15, 2014, Paperback / e-Book, ISBN: 9781783753291 / ]
***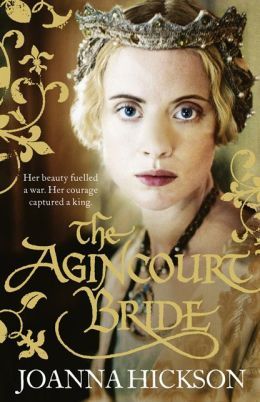 The epic story of the queen who founded the Tudor dynasty, told through the eyes of her loyal nursemaid. Perfect for fans of Philipa Gregory.
Her beauty fuelled a war. Her courage captured a king. Her passion would launch the Tudor dynasty.
When her own first child is tragically still-born, the young Mette is pressed into service as a wet-nurse at the court of the mad king, Charles VI of France. Her young charge is the princess, Catherine de Valois, caught up in the turbulence and chaos of life at court.
Mette and the child forge a bond, one that transcends Mette's lowly position.
But as Catherine approaches womanhood, her unique position seals her fate as a pawn between two powerful dynasties. Her brother, The Dauphin and the dark and sinister, Duke of Burgundy will both use Catherine to further the cause of France.
Catherine is powerless to stop them, but with the French defeat at the Battle of Agincourt, the tables turn and suddenly her currency has never been higher. But can Mette protect Catherine from forces at court who seek to harm her or will her loyalty to Catherine place her in even greater danger?
Romance Historical [Harper, On Sale: August 19, 2014, Paperback / e-Book, ISBN: 9780007446971 / ]
***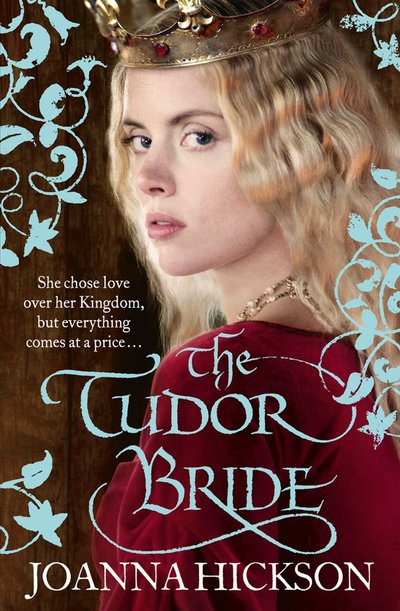 The thrilling story of the French princess who became an English queen from the author of critically acclaimed 
Agincourt Bride
. Perfect for fans of Philippa Gregory.
Even the greatest of queens have rules 'Äď to break them would cost her dearly'Ķ
King Henry V's new French Queen, Catherine, dazzles the crowds in England but life at court is full of intrigue and her loyal companion, Mette, suspects that the beautiful Eleanor Cobham, protégée of the Duke of Gloucester, is spying for him.
Catherine believes herself invincible as she gives birth to an heir, then tragically King Henry is struck down by fever. Unable to outwit those who seek to remove the new king from her care, Catherine retires from court, comforted by the King's Harper, Owen Tudor.
At the secluded manor of Hadham a smouldering ember bursts into flame and Catherine and Owen Tudor become lovers. But their love cannot remain a secret forever, and when a grab for power is made by Gloucester, Catherine 'Äď and those dearest to her 'Äď face mortal danger'Ķ
Historical [Harper, On Sale: March 3, 2015, Paperback / e- Book, ISBN: 9780007446995 / ]

Emotional historical fiction highlighting the intense lives of two great women
***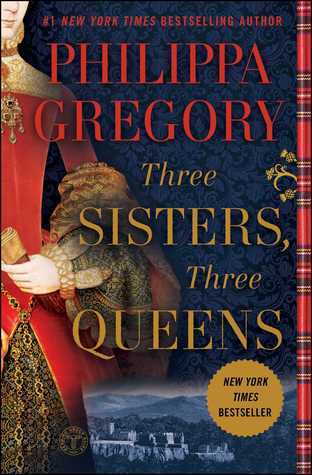 From #1 New York Times bestselling author Philippa Gregory, the little-known story of three Tudor women who are united in sisterhood and yet compelled to be rivals when they fulfill their destinies as queens.
As sisters they share an everlasting bond; as queens they can break each other's hearts…
When Katherine of Aragon is brought to the Tudor court as a young bride, the oldest princess, Margaret, takes her measure. With one look, each knows the other for a rival, an ally, a pawn, destined'ÄĒwith Margaret'Äôs younger sister Mary'ÄĒto a unique sisterhood. The three sisters will become the queens of England, Scotland, and France.
United by family loyalties and affections, the three queens find themselves set against each other. Katherine commands an army against Margaret and kills her husband James IV of Scotland. But Margaret's boy becomes heir to the Tudor throne when Katherine loses her son.
Mary steals the widowed Margaret's proposed husband, but when Mary is widowed it is her secret marriage for love that is the envy of the others. As they experience betrayals, dangers, loss, and passion, the three sisters find that the only constant in their perilous lives is their special bond, more powerful than any man, even a king.
Historical [Atria Books, On Sale: August 9, 2016, Hardcover / e-Book, ISBN: 9781476758572 / ]
***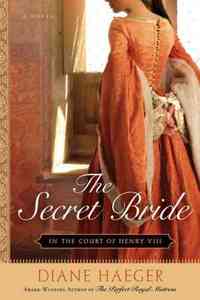 In The Court of Henry VIII
For fans of The Tudors comes a captivating drama about the only woman who could defy Henry VIII -and keep her life.
Mary Tudor, the headstrong younger sister of the ruthless King Henry VII, has always been her brother's favorite-but now she is also an important political bargaining chip. When she is promised to the elderly, ailing King Louis of France, a heartbroken Mary accepts her fate, but not before extracting a promise from her brother: When the old king dies, her next marriage shall be solely of her choosing. For Mary has a forbidden passion, and is determined, through her own cunning, courage, and boldness, to forge her own destiny.
The Secret Bride is the triumphant tale of one extraordinary woman who meant to stay true to her heart and live her life just as her royal brother did-by her own rules...
Historical [NAL, On Sale: March 25, 2008, Paperback, ISBN: 9780451223135 / ]
1 comment posted.