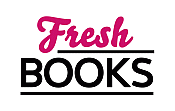 Fall into September books you'll love
Philippa Gregory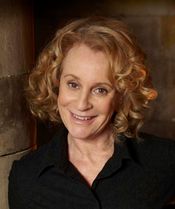 Philippa Gregory is the author of several novels, including The Other Boleyn Girl and the New York Times bestseller The Queen's Fool. Wideacre, her debut, was also a New York Times bestseller and the first in a trilogy that included The Favored Child and Meridon. A writer and broadcaster for radio and television, she lives in England.
Interviews for Philippa Gregory
Lady Of The War Of Roses: An Interview With Philippa Gregory
January 15, 2012
Log In to see more information about Philippa Gregory
Log in or register now!
Series
Cousins War
Books:
Dawnlands, July 2023
Fairmile #3
Trade Paperback / e-Book (reprint)
Dawnlands, November 2022
Fairmile #3
Hardcover / e-Book
Dark Tides, June 2021
Trade Size / e-Book
Dark Tides, December 2020
The Fairmile Series #2
Hardcover / e-Book
Tidelands, August 2019
Fairmile #1
Hardcover / e-Book
The Last Tudor, February 2018
The Plantagenat and Tudor Novels
Trade Size / e-Book
Three Sisters, Three Queens, August 2016
Hardcover / e-Book
The White Princess, July 2013
Hardcover / e-Book
Stormbringers, June 2013
Hardcover / e-Book
The Kingmaker's Daughter, August 2012
Cousins' War #4
Hardcover / e-Book
Changeling, June 2012
Order of Darkness #1
Hardcover / e-Book
The Lady Of The Rivers, October 2011
Cousin's War #3
Hardcover
The Women Of The Cousins' War, September 2011
Hardcover / e-Book
The Red Queen, August 2010
Cousins' War #2
Hardcover
The White Queen, April 2010
Cousins' War #1
Paperback (reprint)
The White Queen, August 2009
Cousins' War #1
Hardcover
The Other Queen:, September 2008
Hardcover
The Wise Woman, June 2008
Trade Size (reprint)
A Respectable Trade, January 2007
Trade Size
The Boleyn Inheritance, December 2006
Hardcover
The Constant Princess, September 2006
Boleyn Series
Trade Size
Virgin Earth, April 2006
Tradescant #2
Trade Size (reprint)
The Constant Princess, December 2005
Tudor
Hardcover
The Virgin's Lover, August 2005
Trade Size (reprint)
Earthly Joys, June 2005
Tradescant #1
Trade Size (reprint)
The Virgin's Lover, November 2004
Tudor series
Hardcover
Queen's Fool, November 2004
Hardcover (reprint)
The Queen's Fool, February 2004
Paperback
Meridon, July 2003
Wildacre #3
Paperback
The Favored Child, July 2003
Wideacre #2
Trade Size (reprint)
Wideacre, July 2003
Wildacre #1
Trade Size
Bread and Chocolate, December 2002
Paperback
The Other Boleyn Girl, June 2002
Trade Size (reprint)
The Wise Woman, February 2002
Trade Size
Zelda's Cut, December 2000
Hardcover
Florizella and the Wolves, February 2000
Princess Florizella
Paperback
Florizella and the Giant, February 2000
Princess Florizella
Paperback
Pirate Story, August 1999
Paperback
The Little House, February 1998
Paperback
Perfectly Correct, January 1997
Paperback
Diggory and the Boa Conductor, April 1996
Paperback
Fallen Skies, August 1995
Mass Market Paperback
The Little Pet Dragon, July 1994
Paperback