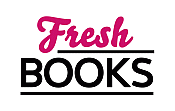 Hot Hot reads in August
Julia Justiss | History ReFreshed: The Renaissance, A Lush Splendor

August 21, 2019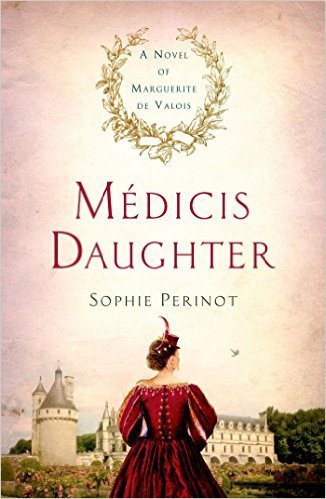 Medicis Daughter
Sophie Perinot
AVAILABLE
A Novel of Marguerite de Valois

December 2015
On Sale: December 1, 2015
Featuring: Margot
384 pages
ISBN: 1250072093
EAN: 9781250072092
Kindle: B00XHKMHEM
Hardcover / e-Book
Add to Wish List

Also by Sophie Perinot:
Ribbons of Scarlet, October 2019
Medicis Daughter, December 2015
The Sister Queens, March 2012

Complex as its luxurious brocaded gowns in rich colors, the Renaissance abounds in stories of intrigue, political maneuvering, lust, and murder, and features larger-than-life historical figures. In this month's column, we will look at four novels exploring this world of splendor and violence.
We begin with THE VATICAN PRINCESS by C.W. Gortner, which features one of the Renaissance's most fascinating characters, Lucrezia Borgia. This novel, narrated in her own voice, deals with the central portion of her life, after her father, Cardinal Rodrigo Borgia, becomes Pope Alexander VI. The beautiful Lucrezia and her brothers Cesare and Juan are stars of the Papal court--but also pawns in the political power games that seek to maintain the Borgias as the dominant family of Renaissance Italy. Her first marriage is annulled when the winds of fortune change, after which she is allied to a Prince of Naples. His later death, and the convoluted scheming between marriages, lead to charges by her enemies that she was involved in murder and even incest. A third marriage to the Duke of Ferrara, scion of the equally powerful d'Este family, finally provides a measure of stability for a girl who has been forced to survive in a period of constant upheaval and political and physical danger.
We move to France and the offspring of another powerful Italian political family with MEDICI'S DAUGHTER: A NOVEL OF MARGUERITE DE VALOIS by Sophie Perinot. Daughter of Queen Catherine de Medicis, the woman known throughout Europe as Madame la Serpente, Margot accepts her role as a political pawn in the dynastic family chess game. Though she's lost her heart to the Duc de Guise, in an attempt to control French Huguenots, her mother offers her hand to fiery Huguenot leader Henri de Navarre. But the wedding which was supposed to heal the religious divide in France ends up in the day of horrific bloodshed that will become known as the St. Bartholomew's Day Massacre. Once again, a bartered princess will be caught between the desires of her heart and the machinations of her power-hungry family.
We return to Florence and continue the Medicis saga with THE RED LILY CROWN by Elizabeth Loupas. As the story begins, the Grand Duke Cosimo de' Medici is dying—and the heir to his crown is the dangerously unstable Prince Francesco, a man obsessed with power--and alchemy. Forced to sell her father's rare alchemy equipment to the Prince to save her family from starvation, bookseller's daughter Chiara Nerini finds herself abducted into the princely household and initiated as a virgin acolyte in Francesco's secret rituals. She comes to rely on her teacher and friend, the English alchemist Ruanno. But in a world beset with murder, poison, deception and unlimited power, Chiara must chart a perilous path to survival.
We remain in Italy but skip just past the waning of the Renaissance in Marina Fiorato's novel of 18th century Siena, THE DAUGHTER OF SIENA: A NOVEL. The events of this detailed portrayal of Italy are centered around the Palio, the bareback horserace though the streets that pits each district of the city against the other. Beautiful Pia falls in love with Riccardo, a Palio rider representing a rival ward. Rich with detail about the race, the horses and their care, the rivalry and treachery involved in the competition that pulls in even representatives of the Papacy in determining the outcome, Fiorata's novel brings us center-stage for the running of this pulse-pounding race.
Ready to round out your summer with an armchair view of the danger and intrigue of rival Renaissance courts? Better ice up your drink, for the plotting, politics, and passions of this era are as hot as the midday summer sun!
BOOKS MENTIONED IN THIS ARTICLE: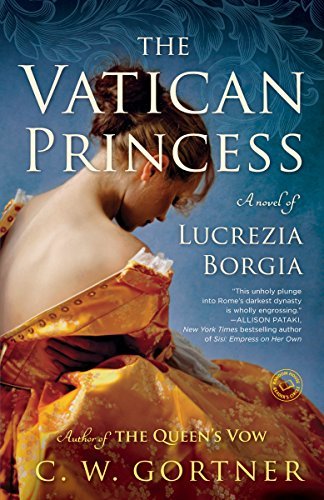 For fans of Philippa Gregory and Alison Weir, bestselling author C.W. Gortner effortlessly weaves history and drama in this captivating novel about one of the world's most notorious families. Glamorous and predatory, the Borgias fascinated and terrorized fifteenth-century Renaissance Italy, and Lucrezia Borgia, beloved daughter of the pope, was at the center of the dynasty's ambitions. Slandered as a heartless seductress who lured men to their doom, was she, in fact, the villainess of legend, or was she trapped in a familial web, forced to choose between loyalty and survival?
With the ascension of the Spaniard Rodrigo Borgia as Pope Alexander VI, a new era has dawned in Rome. Benefitting from their father's elevation are the new pope's illegitimate children--his rival sons, Cesare and Juan, and beautiful young daughter Lucrezia--each of whom assumes an exalted position in the papal court. Privileged and adored, Lucrezia yearns to escape her childhood and play a part in her family's fortunes. But Rome is seductive and dangerous: Alliances shift at a moment's notice as Italy's ruling dynasties strive to keep rivals at bay. As Lucrezia's father faces challenges from all sides, the threat of a French invasion forces him to marry her off to a powerful adversary. But when she discovers the brutal truth behind her alliance, Lucrezia is plunged into a perilous gambit that will require all her wits, cunning, and guile. Escaping her marriage offers the chance of happiness with a passionate prince of Naples, yet as scandalous accusations of murder and incest build against her, menacing those she loves, Lucrezia must risk everything to overcome the lethal fate imposed upon her by her Borgia blood.
Beautifully wrought, rich with fascinating historical detail, The Vatican Princess is the first novel to describe Lucrezia's coming-of-age in her own voice. What results is a dramatic, vivid tale set in an era of savagery and unparalleled splendor, where enemies and allies can be one and the same, and where loyalty to family can ultimately be a curse.
Historical [Ballantine, On Sale: February 9, 2016, Hardcover / e-Book, ISBN: 9780345533975 / eISBN: 9780345533982]
***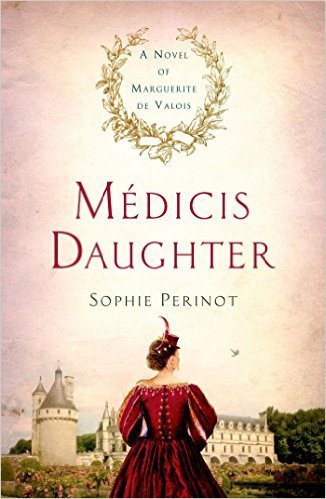 A Novel of Marguerite de Valois
It's the winter of 1564 and the beautiful young Princess Margot is summoned to her mother's household, where her true education begins in earnest. Known across Europe as Madame la Serpente, Queen Catherine is an intimidating and unmoving presence in France, even as her country recovers from the first of many devastating religious wars. Among the crafty nobility of Queen Catherine's royal court, Margot learns the intriguing and unspoken rules she must live by to please her manipulative family.
Eager to be an obedient daughter, Margot embraces her role as a pawn to be married off to the most convenient bidder. Despite her loyalty, Margot finds herself charmed by the powerful and charismatic Duc de Guise and falls for him even as she is promised to another. Finally setting aside her happiness for duty, Margot leaves the man she loves for Henri of Navarre, a Huguenot leader and a notorious heretic. Yet Queen Catherine's schemes are endless, and Margot's brother plots vengeance in the streets of Paris. Forced to choose between her family and what's right, Margot at last finds the strength within herself to forge her own destiny.
Médicis Daughter is historical fiction at its finest, weaving a unique coming-of-age story and a forbidden love with one of the most dramatic and violent events in French history.
Historical [Thomas Dunne, On Sale: December 1, 2015, Hardcover / e-Book, ISBN: 9781250072092 / eISBN: 9781466883482]
***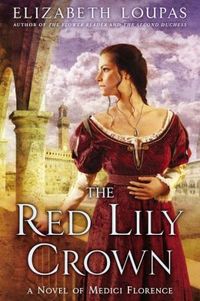 Elizabeth Loupas returns with her most ambitious historical novel yet, a story of intrigue, passion, and murder in the Medici Court. . .
April, 1574, Florence, Italy. Grand Duke Cosimo de' Medici lies dying. The city is paralyzed with dread, for the next man to wear the red lily crown will be Prince Francesco: despotic, dangerous, and obsessed with alchemy.
Chiara Nerini, the troubled daughter of an anti-Medici bookseller, sets out to save her starving family by selling her dead father's rare alchemical equipment to the prince. Instead she is trapped in his household--imprisoned and forcibly initiated as a virgin acolyte in Francesco's quest for power and immortality. Undaunted, she seizes her chance to pursue undreamed-of power of her own.
Witness to sensuous intrigues and brutal murder plots, Chiara seeks a safe path through the labyrinth of Medici tyranny and deception. Beside her walks the prince's mysterious English alchemist Ruanno, her friend and teacher, driven by his own dark goals. Can Chiara trust him to keep her secrets. . . even to love her. . . .or will he prove to be her most treacherous enemy of all?
Romance | Romance Historical | Historical [NAL Trade, On Sale: April 1, 2014, Paperback / e-Book, ISBN: 9780451418876 / ]
Wonderful Novel of Medici Florence
Sweeping and Dramatic Tale of Medici Florence
***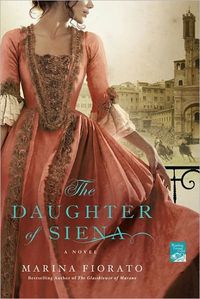 Amid the intrigue and danger of 18th-century Italy, a young woman becomes embroiled in romance and treachery with a rider in the Palio, the breathtaking horse race set in Siena. . .
It's 1729, and the Palio, a white-knuckle horse race, is soon to be held in the heart of the peerless Tuscan city of Siena. But the beauty and pageantry masks the deadly rivalry that exists among the city's districts.
Each ward, represented by an animal symbol, puts forth a rider to claim the winner's banner, but the contest turns citizens into tribes and men into beasts--and beautiful, headstrong, young Pia Tolomei is in love with a rider of an opposing ward, an outsider who threatens the shaky balance of intrigue and influence that rules the land.
Women's Fiction Historical [St. Martin's Griffin, On Sale: May 10, 2011, Paperback, ISBN: 9780312609580 / ]
Treacherous, intriguing and demanding; truly a breathtaking journey through the sands of time.
***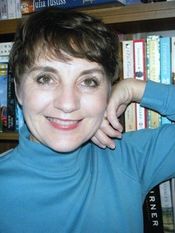 Real, intense, passionate historical romance
After twelve years as a vagabond Navy wife, an adventure that took her from Virginia Beach, VA, to Monterrey, CA, to Tunis, Tunisia to Oslo, Norway and back, Julia Justiss followed her husband to his family's East Texas homeland. On a hill above a pond with a view of pasture land, they built an English Georgian-style home. Sitting at her desk there, if she ignores the summer heat, she can almost imagine herself in Jane Austen's Regency England.
In between teaching high school French and making jaunts to visit her three children (a Seabee in Gulfport, MS, a clothing buyer in Houston and a mechanical engineer in Austin, TX) she pursues her first love—writing historical fiction.
Comments
3 comments posted.
Re: Julia Justiss | History ReFreshed: The Renaissance, A Lush Splendor

Call Girls
In Islamabad
http://islamabadescortsservice.com/
¤Contact Us : 03245555740

Islamabad Escorts

¤We Provide Our Escorts Service Best hotels In Islamabad
Like
3 TO 5 STARS HOTELS
Islamabad Escorts Service provides the best & VIP
Escorts Service in Islamabad. Get our escorts service and
feeling relax
no more tensions at all to come to Islamabad and go with
your sexual partner for enjoying in Islamabad.
We Provide services in hotels these are following..

¤Escorts in Islamabad provides Sexy, Busty, Cute,
Teachers, Shy, Housewife, College Students,
etc all the sexy call girls are available in Islamabad
with different rates our starting price 20,000 to 50,000.
Islamabad high profiles VIP female escorts very young
and energetic escort in Islamabad Pakistan.


¤If you are still looking for hot call girls in Islamabad
then you can simply check our gallery and book your
favorite model in Islamabad as per your sexual need

>>HOTELS IN ISLAMABAD
(Husnain Khan 7:05am August 23, 2019)
NICE BLOG
(Tenasingh Singh 7:41am September 4, 2019)
https://www.escortkolkata.com/dum-dum-escort-callgirls.html
https://www.escortkolkata.com/tollygunge-escorts.html
https://www.escortkolkata.com/baguhati-call-girls.html
https://www.escortkolkata.com/call-girl-in-ballygunge.html
https://www.escortkolkata.com/bara-bazar-escorts.html
https://www.escortkolkata.com/behala-call-girls-kolkata.html
https://www.escortkolkata.com/bowbazar-callgirl-number.html
https://www.escortkolkata.com/chinar-park-escorts.html
https://www.escortkolkata.com/kestopur-escorts-
callgirls.html
https://www.escortkolkata.com/ruby-escorts.html
(Ankita Kolkata 4:10pm October 6)
Registered users may leave comments.
Log in or register now!