What a year 2020 has been! Most of us can't wait to see the last of it, along with fervent prayers that 2021 will be a much better 365 days. While we're waiting to move on, what better to distract us than novels about famous, larger-than-life heroines?
Elise Hooper's FAST GIRLS: A NOVEL OF THE 1936 WOMEN'S OLYMPIC TEAM deals with women who aren't as famous as the others we will feature—but ought to be. Veteran of the first women's delegation to compete in the 1928 Olympics, Betty Robinson overcomes a horrific accident to join two newcomers as part of the 1936 Women's Olympic Track Team. Farm girl Helen Stephens wants to escape the hardships of rural life, while Louise Stokes sees excelling in competition as a way to overcome the restrictions placed on Black Americans. All three must fight against the prevailing view that women are too "delicate" for competitive sports and should confine their activities to the home. Hooper sets the struggle for an increased role for women against the vivid backdrop of political intrigue that was the Olympics held in Hitler's Germany.
From talented but lesser-known to the center of international scandal, we have THE WOMAN BEFORE WALLIS: A NOVEL OF WINDSORS, VANDERBILTS, AND ROYAL SCANDAL by Bryn Turnbull. Before Prince Edward famously gave up his crown for love, he lost his heart to another American divorcee—Thelma Morgan. Daughter of a diplomat, Thelma believes she will live a fairy tale existence when she marries British aristocrat Viscount Duke Furness. But soon, it isn't her husband who captivates her, but his friend David, the heir to the throne. Their affair has turned serious by the time Thelma's sister, Gloria Morgan Vanderbilt, becomes involves in a scandalous custody battle. Before sailing back to America to rally support for her sister, Thelma turns the care of her lover over to her best friend—Wallis Simpson. Full of fascinating details about the lives of these rich-and-famous families, Turnbull's story also shows the cost of living—and loving—recklessly.
From one who was captivated by Edward to one who definitely was not, we turn to THE QUEEN'S SECRET: A NOVEL OF ENGLAND'S WORLD WAR II QUEEN by Karen Harper. Married to "Bertie," second son of England's king, Elizabeth Bowes-Lyon expected to spend her life as a country wife and mother. When her brother-in-law's abdication brought her husband to the throne, she became the supporter and assistant that turned a reluctant king into one of Britain's most popular monarchs. Though some critics objected to the highly unlikely "secrets" referred to in the title, any novel that delves into the life of this remarkable wife and mother of monarchs is a welcome addition to the historical fiction world.
We finish with an intimate story told by the woman who knew perhaps better than anyone the girl who became the queen who would rule over England longer than any other monarch. THE ROYAL GOVERNESS: A NOVEL OF QUEEN ELIZABETH'S CHILDHOOD by Wendy Holden begins when twenty-two-year-old Marion Crawford becomes governess to the two princesses, charged by their parents to introduce as much normalcy as possible into their privileged lives. "Crawfie" responds by taking the princesses on the tube, swimming at public baths, shopping at Woolworth's, and sharing their dangers in wartime London. But serving royalty means giving up a life of her own. When at the end, forced to "retire" upon Elizabeth's marriage to Prince Phillip, she published a book about her life with the girls—the first-ever memoir of life within the palace walls, for which she claimed she'd gotten the Queen Mother's approval--the outraged royal family exiled her.
BTW, if you'd like the story first-hand, Marion Crawford's own account of her time with royalty and the book that caused a scandal when it came out in 1950—the royal family emphatically denying they had approved her publishing it--you can check out THE LITTLE PRINCESSES, still available on Amazon and Barnes and Noble.
Ready to let the rest of this miserable year pass silently away while you absorb yourself in stories about some amazing women? Take your pick!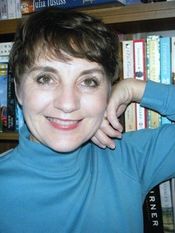 Real, intense, passionate historical romance
After twelve years as a vagabond Navy wife, an adventure that took her from Virginia Beach, VA, to Monterrey, CA, to Tunis, Tunisia to Oslo, Norway and back, Julia Justiss followed her husband to his family's East Texas homeland. On a hill above a pond with a view of pasture land, they built an English Georgian-style home. Sitting at her desk there, if she ignores the summer heat, she can almost imagine herself in Jane Austen's Regency England.
In between teaching high school French and making jaunts to visit her three children (a Seabee in Gulfport, MS, a clothing buyer in Houston and a mechanical engineer in Austin, TX) she pursues her first love—writing historical fiction.
***
ABOUT JULIA'S LATEST BOOK: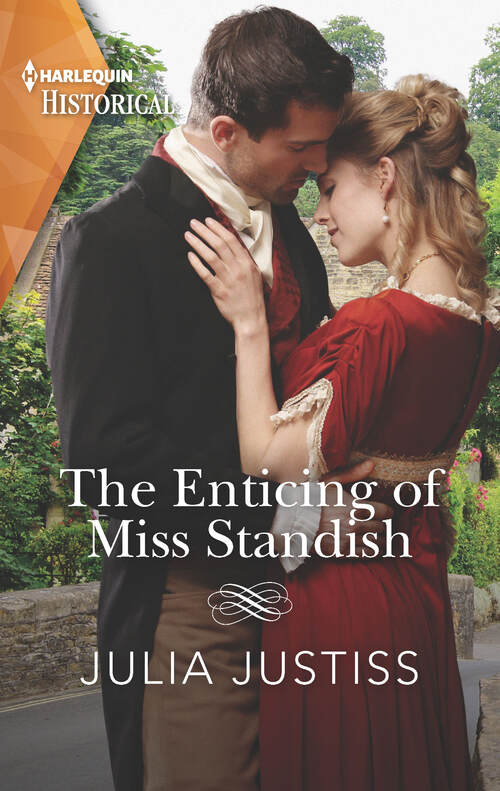 A meeting of minds…
But a most unsuitable match!
When lady's companion Sara Standish meets Cameron Fitzallen, he has his jacket off and he's mending mill machinery. He is manly, capable—though it's most improper for him to set her heart aflutter! He is a mill owner—trade—after all. They share the same aim to help impoverished children, but in the eyes of the ton, she must not mix with him. That doesn't stop her craving his company, or his touch…
Romance Historical [Harlequin Historical Romance, On Sale: August 1, 2020, Paperback / e-Book, ISBN: 9781335505651 / eISBN: 9781488065859]
No comments posted.