In the years after World War I, cataclysmic changes in society were shifting traditional roles and expectations, with women demanding more independence and a greater say in determining their own futures. This month's selection of titles illuminates the unfolding of these changes through the lives of several determined women, both wholly fictional and fictionalized.
In AT SUMMER'S END by Courtney Ellis, after winning a British Royal Legion art contest, painter Alberta Preston is determined to pursue an artistic career, despite her family who tries to push her into a conventional life of marriage and family. When she receives an invitation from Julian Napier, Earl of Wakeford, to spend the summer painting at the family's country home, Castle Braemore, she sees this as her chance to prove she can become a successful professional artist despite her gender.
But the Great War has wrought serious changes upon the Napier family and their ancestral estate is near bankruptcy. Disfigured by battle wounds, suffering from traumatic stress, the earl remains in his rooms, seeing no one but his widowed older sister Gwen. Bertie makes alliances with Julian's younger brother Roland, who actually runs the estate, his sister Cece, and gradually is able to work her way into seeing the reclusive earl himself. As she becomes more and more entangled with the earl, the Napiers, and their secrets, Bertie must rethink all the decisions she thought she'd made about her life and future.
In THREE WORDS FOR GOODBYE by Hazel Gaynor and Heather Webb, estranged sisters Clara and Madeleine Sommers resolve to put aside their differences in order to grant their beloved grandmother Violet's dying wish that they travel across Europe and bid goodbye to her past by delivering three letters to important people from Violet's own journey forty years earlier.
Clara finds the trip an inconvenient interruption to the planning of her wedding to millionaire Charles Hancock, while Madeleine, hoping for a career as a journalist, sees it as a chance to report on the increasingly threatening situation in Europe, where Hitler in Germany and Mussolini in Italy are both gaining power.
As the sisters travel, struggling to overcome their differences and get along, they learn not only more about their intrepid grandmother but about themselves. Does Clara really want to give up the art world she loves to become a society wife? And when unexpected romance finds Madeleine, she begins to question her decision to devote her life to journalism. The vivid descriptions of their luxurious travel aboard the Queen Mary, the Orient Express, the beauties of Paris, Venice, and Vienna, and final trip aboard the Hindenburg give richness and texture to this story of sisters finding each against the backdrop of a world hovering on the brink of war.
Based loosely on the career of famed aviatrix Amelia Earnhardt, HER LAST FLIGHT by Beatriz Williams centers on narrator Janey Everett, a photographer and war correspondent researching a biography of aviation pioneer Sam Mallory, who was lost on a mission supporting the loyalists during the Spanish Civil War. She arrives at a remote Hawaiian village on Kauai to talk with reclusive pilot Irene Lindquist, owner of an island-hopping airline. Pursuing the clues she's discovered, Janey believes Irene might actually be the legendary Irene Foster, Mallory's protege and flying partner who disappeared during an around-the-world flight in 1937.
Although Irene at first denies the connection, as Janey presses her, revealing details she knows about Mallory, Irene's life begins to be revealed. Through the use of her signature multiple timelines, Beatriz presents Irene's beginning as a surfer in Southern California where she meets Mallory, who dazzles her and introduces her to flying, to her growing success as a pilot, her difficult relationship with her controlling promoter of a husband, and her eventual disappearance. Along the way, we receive vivid descriptions of Burbank, California, Howland Island, where the real Earnhardt is theorized to have crash-landed, and Guernica during the Spanish Civil War. Their interaction leads both Irene and Janey to face the losses of their pasts and examine the anguish of the choices we make in our lives.
In our final selection, THE GLORIOUS GUINNESS GIRLS by Emily Hourican, the author presents us with a fictionalized glimpse into the world of three real women, Aileen, Maureen, and Oonagh, daughters of Ernest Guinness, founder of the famous beer brand. The story is narrated by their fictional companion, their cousin Felicity, who has lived with the sisters since she was a child.
At once a member of the family and an outsider, "Fliss" is determined to maintain her own identity, including continuing her relationship with her brother Hughie, who is eventually banned from visiting the family because of his republican sympathies. Fliss witnesses the girls' glamorous life as the darlings of the Jazz Age high society, continuing to observe their loves and friendships from their wild debut years through their eventual marriages. Along the way, details about historic events and personages give the reader insight into the simmering problems of the age--the vast gulf between the rich and poor, the animosity between Catholics and Protestants, and between landowners and tenants--that form a vivid backdrop to the story of Guiness wealth and excess.
From vast estates to luxurious cruise ships and railroads to the bubbling vivacity of the Roaring '20s, this month's selections give the reader delicious insights into the excesses and realities of a vanished world. Choose your favorite Jazz Age cocktail and settle in!
***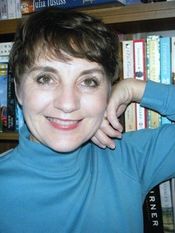 Real, intense, passionate historical romance
Award-winning romance author Julia Justiss, who has written more than thirty historical novels and novellas set in the English Regency and the American West, just completed her first contemporary series set in the fictional Hill Country town of Whiskey River, Texas.
A voracious reader who began jotting down plot ideas for Nancy Drew novels in her third grade spiral, Julia has published poetry and worked as a business journalist.
She and her husband live in East Texas, where she continues to craft the stories she loves. Check her website for details about her books, chat with her on social media, and follow her on Bookbub and Amazon to receive notices about her latest releases.
--
ABOUT JULIA'S LATEST NOVEL: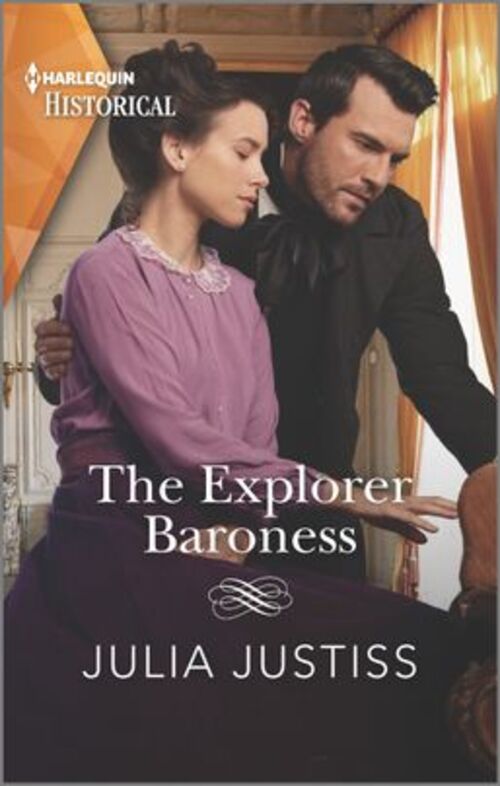 Clean Romance
He's the wealthiest nobleman
She's a risk to his reputation!
Gregory Lattimer is well aware Charis Dunnfield is not the Society bride this Baron's son needs to restore his family's tarnished reputation. She is scandalizing the ton—living mostly in Constantinople and running her father's antiquities business. Gregory must settle for her friendship instead—and her help vetting other potential brides for him—until she voyages east again. But will any debutante match up to Charis?
Romance Historical [Harlequin Historical, On Sale: October 26, 2021, Mass Market Paperback / e-Book, ISBN: 9781335407450 / eISBN: 9780369711311]
A Baron's Son Meets an Adventurous Women Who Defies London Society. Will She Break His Heart?
No comments posted.