The traditional character associated with the month of January was Janus, the Roman god portrayed as two heads looking in opposite directions, one forward and one back. Often the New Year is a time of appraisal of what has worked—or not worked—in the year gone by as we set new goals for the year ahead.
The theme of past events reinterpreted in the light of the present is a trope popularized by novelist Kate Morton and other best-selling authors. So for this month that traditionally draws upon the past to make reflections about present and future, we'll look at several works of historical fiction that pinball back and forth between the current day and significant events in the past.
Perhaps because the dangers and privations of war create drama and reorder all of life's priorities, the "then" portion of all these stories takes place in either the World War I or II era.
We begin with LAST CHRISTMAS IN PARIS by Hazel Gaynor and Heather Webb. The novel is written as a series of letters, beginning in October 1914 and continuing throughout the war, between Evie Elliott, her brother Will, and his best friend Thomas Harding, interspersed with chapters featuring Thomas returning to Paris in 1968. The trio's initial belief that they will meet again for Christmas 1914 in Paris is gradually superseded by the realization that this war is going to be long, bloody, and unimaginably destructive. The letters detail the horrors of the front and the frustrations of Evie and her friend Alice who are marooned at home, wanting to do more than knit socks. Evie eventually takes up her pen to write a newspaper column that defies the censors to reveal the true circumstances at the front, while her letters to Thomas become his lifeline to hope and sanity. An evocative description of life both on the home front and in the trenches, Gaynor and Webb's novel ultimately celebrates the ability of the human spirit to triumph over almost unendurable pain and loss.
We turn next to THE COTTINGLEY SECRET, also by Hazel Gaynor. In 2017, Olivia Kavanaugh returns to Ireland to claim the bookshop left to her by her grandfather. Among its treasures is a memoir by Frances Griffiths, one of the two girls who became a sensation in England a century previous. Olivia (and the reader) are soon pulled into the story of the young girl who moved with her mother to Cottingley to live with her aunt and cousin when the fathers go off to fight in World War I. When Frances and her cousin Evie claim to have photographed fairies, the whole of a war-weary England is mesmerized by the story, polarized between supporters like Sir Arthur Conan Doyle and those who flatly reject the existence of fairies. As Olivia finds herself drawn into France's story, she discovers truths about herself and her own purpose in life. An imaginative retelling of true events, Gaynor's book proposes the healing balm of belief—and even magic.
A mystery is at the heart of THE LOST SOLDIER by Diney Costeloe. When a determined girl decides to go to World War I France to support the cause in which her brother is fighting, it begins a chain of events leading to a luminous love and a devastating tragedy. A few years later, back in the village of Charlton Ambrose, a stand of eight ash trees is planted as a memorial to the village men lost in the Great War. Then, sometime later, a ninth tree mysteriously appears, dedicated to an unknown soldier.
Eighty years later, local reporter Rachael Elliott is determined to save the trees, which are threatened by destruction by developers. Along the way, she'll attempt to solve the mystery of the unknown soldier—little knowing that her quest will lead back into her own family's history and a tragic event that has been kept secret for almost a century.
We move to World War II in Melanie Hudson's THE LAST LETTER FROM JULIET. Bribed with an offer of good gin to come to Cornwall to spend Christmas with her uncle, grieving widow Katherine Henderson settles into a small cottage which belongs to one of the village's World War II heroines, Air Transport Auxiliary pilot Juliet Caron. As the residents of the coastal village embrace their temporary resident, Katherine finds herself fascinated by the story of Juliet's experiences as related in the journal Katherine finds in her house. In a narrative inspired by a true story that alternates between journal episodes describing Juliet's wartime exploits—and romance, and Katherine's struggles to resolve the problems in her own life, Hudson offers readers an eloquent salute to the bravery of the ATT pilots and a nuanced portrait of a desolate woman inspired by Juliet's life to find new hope and purpose in her own.
As you pause on the brink of a new year, take some time to lose yourself in these stories of the unexpected and often inspiring links between past and future.
***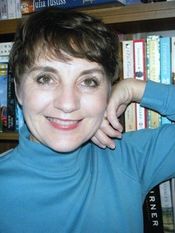 Real, intense, passionate historical romance
After twelve years as a vagabond Navy wife, an adventure that took her from Virginia Beach, VA, to Monterrey, CA, to Tunis, Tunisia to Oslo, Norway and back, Julia Justiss followed her husband to his family's East Texas homeland. On a hill above a pond with a view of pasture land, they built an English Georgian-style home. Sitting at her desk there, if she ignores the summer heat, she can almost imagine herself in Jane Austen's Regency England.
In between teaching high school French and making jaunts to visit her three children (a Seabee in Gulfport, MS, a clothing buyer in Houston and a mechanical engineer in Austin, TX) she pursues her first love—writing historical fiction.
ABOUT JULIA'S LATEST NOVEL: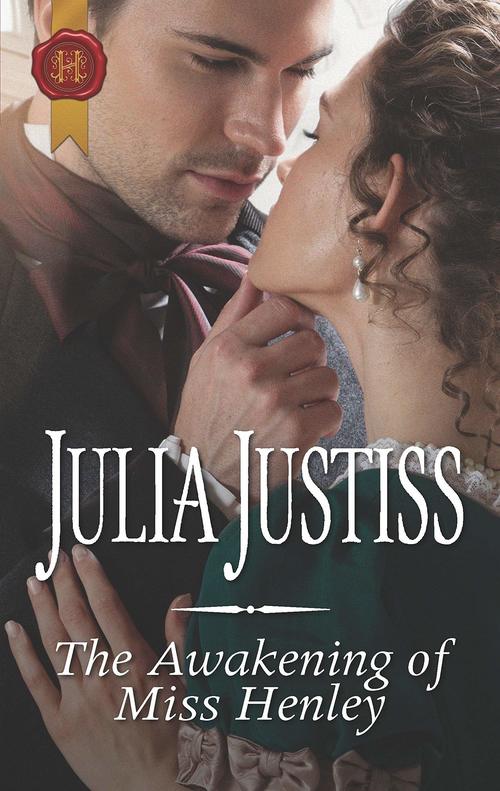 After five seasons…
She was still on the shelf!
Part of The Cinderella Spinsters. Miss Emma Henley knows she's neither pretty nor rich enough to land a husband. Instead she's thrown her passion into good causes. But this season she's tempted by a flirtation with Lord Theo. The dashing rake is just as determined to stay unwed as she is. It's scandalous…but if she's never to marry, perhaps he can show her the pleasures of the marriage bed!
Romance Historical [Harlequin Historical Romance, On Sale: September 17, 2019, Paperback / e-Book, ISBN: 9781335635419 / eISBN: 9781488047565]
Character growth makes this sensuous and witty romance a balm for the soul
1 comment posted.