History is replete with examples of women who, despite the restricted roles their society intended them to occupy, manage to break out and become extraordinary. With all of us now living in such unprecedented times, it seems fitting to immerse ourselves in the stories of women who managed to excel despite their societies and circumstances.
We begin in England and earliest chronologically with MARGARET THE FIRST by Danielle Dutton, based on the life of seventeenth-century duchess Margaret Cavendish. Daughter of a Royalist family and one of the queen's attendants, Margaret was exiled with the royal household after the overthrow of Charles I. She meets the worldly and much older William Cavendish, who becomes fascinated by this shy but unconventional woman who writes poetry and philosophy. William becomes her husband and life-long advocate who champions her writing and encourages her unusual pursuits. With the return of the monarchy under Charles II, she and her husband are established at the heart of the Restoration court, where she earns fame as "Mad Madge," a newspaper celebrity both feted and mocked for her feminist writings, utopian plays, and the scientific work that made her the first woman invited to be part of the Royal Society of London. A vivid portrait of the woman and her age, MARGARET THE FIRST shows the triumph of personality and brilliance over conventional expectations.
The founder of a very different dynasty is portrayed in THE FIRST MRS. ROTHSCHILD by Sara Aharoni. In the early 1700's, Meir and his wife Gutle Rothschild are trying to make a life for themselves in the Judengasse of Frankfurt when Meir's skill as a banker attracts the notice of a German prince. With the help of his sponsor, Rothschild gains entrance to the world of European financial power, where his brilliance, shrewdness and network of family connections allow him to build an empire. But for Gutle, who tells this story of everyday life and world events via the format of her journals, the place of a Jewish banker in a Gentile world is always precarious. Wealth and connections will be the only guarantee of her family's safety and stability.
From financial empires we turn to political empire in THE WINTER PALACE by Eva Stachniak. This rendition of the story of the German princess Sophia who becomes Catherine the Great centers around the character of Varvara, a young woman trained in political intrigue amid the dangerous splendor of the court of the Empress Elizabeth by her foreign minister and spymaster, Count Bestuzhev. To achieve her aims, the ambitious foreign princess will need an ally—someone who has intimate knowledge of the Russian imperial court. Finding this in Varvara, she forms an alliance that will carry Catherine to the heights of absolute power.
The life of one of Catherine's political opponents, Polish countess Lady Anna Maria Berezowska, is portrayed in James Conroyd Martin's Poland Trilogy. In PUSH NOT THE RIVER, we see Anna's country becoming torn apart by internal factions and the expansionist designs of Poland's neighbors—Catherine the Great being one. Having lost her parents at the age of seventeen, Anna struggles to find her place in a world of turmoil under the guardianship of her Aunt Stella. Her love for patriot Jan is threatened by the machinations of her cousin Zophia, who wants Jan for herself. But as she weathers personal tragedies and betrayals, Anna continues to fearlessly champion the independence of her beloved Poland.
Martin continues Anna's story in AGAINST A CRIMSON SKY. Anna has found happiness in her marriage to Count Jan Stelnicki and her three children, but the turmoil of world events continues. The major player now is Napolean, who has promised Poland independence after liberating the country from Russian control. But some promises are hard to keep. . .
The trilogy concludes with THE WARSAW CONSPIRACY. Set against the backdrop of the November Rising of 1830-32, the children of Anna and her cousin Zofia continue the fight for Polish independence, becoming embroiled in the plot to abduct the Grand Duke of Russia. With their hearts as bound to the independence movement as their children's, the two matriarchs try to hold together their families despite the tumult and tragedy of war.
In these unusual times, are you ready to beguile yourself with the stories of some remarkable women? Their stories are bound to inspire you with the determination to persevere!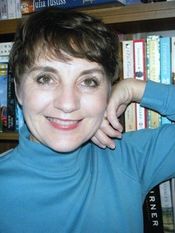 Real, intense, passionate historical romance
After twelve years as a vagabond Navy wife, an adventure that took her from Virginia Beach, VA, to Monterrey, CA, to Tunis, Tunisia to Oslo, Norway and back, Julia Justiss followed her husband to his family's East Texas homeland. On a hill above a pond with a view of pasture land, they built an English Georgian-style home. Sitting at her desk there, if she ignores the summer heat, she can almost imagine herself in Jane Austen's Regency England.
In between teaching high school French and making jaunts to visit her three children (a Seabee in Gulfport, MS, a clothing buyer in Houston and a mechanical engineer in Austin, TX) she pursues her first love—writing historical fiction.
ABOUT JULIA'S LATEST HISTORICAL ROMANCE NOVEL: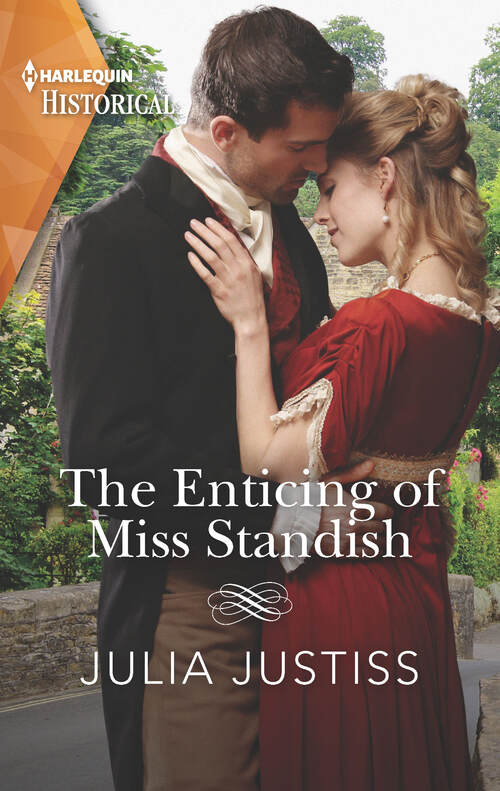 A meeting of minds…
But a most unsuitable match!
When lady's companion Sara Standish meets Cameron Fitzallen, he has his jacket off and he's mending mill machinery. He is manly, capable—though it's most improper for him to set her heart aflutter! He is a mill owner—trade—after all. They share the same aim to help impoverished children, but in the eyes of the ton, she must not mix with him. That doesn't stop her craving his company, or his touch…
Romance Historical [Harlequin Historical Romance, On Sale: August 1, 2020, Paperback / e-Book, ISBN: 9781335505651 / eISBN: 9781488065859]
1 comment posted.