As we approach the (much different this COVID year) Thanksgiving holidays, traditionally a time of fetes and family gatherings, this month's selection of novels explores families and family-like relationships that can be either blessing or curse.
We begin with THE WRIGHT SISTER by Patty Dann. While everyone is familiar with the famous brothers who made the first flight at Kitty Hawk, few know about the sister who supported and took care of her famous brothers for most of her life. After Wilbur's death, at age 52, Katherine married a widowed friend of the family, Harry Haskell. Furious and feeling betrayed, Orville remained with a housekeeper in Dayton, Ohio, while his married sister began a new life in Kansas City. The story is told via her (unanswered) letters to the brother who never forgave her for "abandoning" him and her "marriage diary," detailing her joy in her new life, her enthusiastic support for the suffragette cause, and her never-realized hopes to reconcile with her brother. A vivid portrait of a woman who was long restrained from becoming all she could be by the demands of her restrictive family.
We continue with a better-known woman in LEARNING TO SEE: A NOVEL OF DOROTHEA LANGE by Elise Hooper. Twenty-two-year-old Dorothea leaves the New Jersey to make her own way as an independent woman in the bohemian San Francisco of the 1920s. With her talent with a camera, she establishes herself as the premier society photographer in the city, mingling with the famous artists of the day and becoming the wife of painter Maynard Dixon. But when the Great Depression evaporates demand for her portrait work and her husband's paintings, her marriage falls apart. Driven to use her talent to document this great economic upheaval, Dorothea gives her young sons into foster care and goes on the road. Hooper's poignant novel reveals the personal cost of an artist-driven to use her talent in a time when women were expected to guard only home and hearth.
In CITY OF FLICKERING LIGHT by Juliette Fay, Irene Van Beck and her friends--fellow dancer Millie Martin and comedian Henry Weiss--jump off a train to escape a dictatorial burlesque show director and head to Hollywood, determined to make their fortunes in the rapidly-growing silent film industry. Surrounded by glittering excess and poverty, the euphoria of grand dreams, and despair of betrayal, the group forms a tight bond to help each other navigate this world of drugs, alcohol, and unorthodox lifestyles. Filled with details about early movie-making and the actual stars who made them, Fay's novel captures the magic, the glamour, and the cost of surviving in this city of dreams.
Our final selection continues with another portrait of Hollywood from the late 1930s in Sally Koslow's ANOTHER SIDE OF PARADISE. Child of the London slums, Sheilah Graham reinvents herself in Hollywood as a beautiful, influential writer whose gossip columns make her admired and feared by everyone from stars to studio moguls. Into her orbit comes a doomed, drunken F. Scott Fitzgerald, formerly feted for his novels, now forced to write movie scripts to make a living. Drawing on Sheilah's memoirs, interviews, and letters, Koslow creates the portrait of a vibrant woman and a failing artist whose scandalous affair rocks Hollywood but whose mutual devotion endures through the last three years of the alcoholic Fitzgerald's slow decline.
Separated from your own family in this year of quarantine and isolation? Entertain yourself by reading these illuminating stories of the many ways in which we come together to make family connections.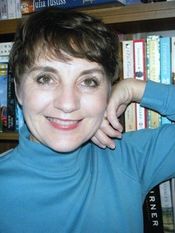 Real, intense, passionate historical romance
After twelve years as a vagabond Navy wife, an adventure that took her from Virginia Beach, VA, to Monterrey, CA, to Tunis, Tunisia to Oslo, Norway and back, Julia Justiss followed her husband to his family's East Texas homeland. On a hill above a pond with a view of pasture land, they built an English Georgian-style home. Sitting at her desk there, if she ignores the summer heat, she can almost imagine herself in Jane Austen's Regency England.
In between teaching high school French and making jaunts to visit her three children (a Seabee in Gulfport, MS, a clothing buyer in Houston and a mechanical engineer in Austin, TX) she pursues her first love—writing historical fiction.
***ABOUT JULIA'S LATEST NOVEL***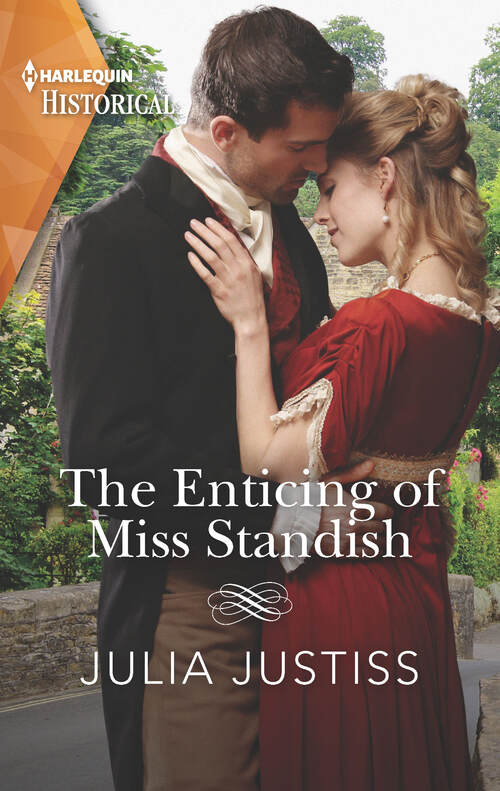 A meeting of minds…
But a most unsuitable match!
When lady's companion Sara Standish meets Cameron Fitzallen, he has his jacket off and he's mending mill machinery. He is manly, capable—though it's most improper for him to set her heart aflutter! He is a mill owner—trade—after all. They share the same aim to help impoverished children, but in the eyes of the ton, she must not mix with him. That doesn't stop her craving his company, or his touch…
Romance Historical [Harlequin Historical Romance, On Sale: August 1, 2020, Paperback / e-Book, ISBN: 9781335505651 / eISBN: 9781488065859]
No comments posted.