For the month of Bastille Day, I'm serving up a selection of historical fiction that captures the time just before, during, and after the Revolution. Caught in the merciless cogs of this seismic shift are four very different women, some who will thrive--and one who will pay the ultimate price for being on the wrong side of history.
Beginning first with the one who loses the most, we have ABUNDANCE by Sena Jeter Naslund. Much like Sophia Coppola's film Marie Antoinette, Naslund's book looks at Marie's life through her own eyes. Beginning as a giddy 14-year old thrilled to be going to France to marry the 15-year-old Dauphin, completely unprepared for the vicious cauldron of political intrigue that is Versailles, Marie is dazzled by the court, who seemed charmed by her. But although she works hard to build a relationship with her husband, his failure to consummate the marriage and give France the heir it needs sours her life at court. She buries her disappointment by retreating in opulent comfort, surrounding herself with a small coterie of women friends, the Austrian ambassador--the Swedish Count Von Fersen. By the time the long-awaited children arrive, France is in desperate circumstances, with bitter winters, failed harvests and war debts that deplete the treasury. Mostly ignorant of the building political crisis, she is fair game for a campaign orchestrated by clever leaders--many of them aristocrats eager to bring down the crown. Painted by propaganda as a venal, spendthrift Austrian who cares nothing about France, she becomes the target of revolutionary fervor. But when events spiral out of control, the mature and brave woman she has become deals with her loss of status and eventual execution with dignity and courage.
Another aristocrat who faces grave danger during the Revolution is portrayed in MISTRESS OF THE REVOLUTION by Catherine Delors. When fiery redheaded aristocrat Gabrielle de Montserrat falls in love with bourgeois doctor Pierre-Andre Coffinhal, brother of the family lawyer, her outraged brother, the Marquis, not only forbids them to marry, he threatens to have her lover killed unless she marries the man he has selected, a wealthy, elderly baron. Failing in her attempt to run away, Gabrielle is married off to the Baron de Peyre. Cruel and ruthless, the Baron uses brutality to try to control her, especially after she gives him, not the hoped-for heir, but a daughter, Aimee. Not long after, her husband dies, leaving her a teenage widow, a mother--and nearly destitute, as the estate is inherited by a male relative. Unwelcome back in her own family, Gabrielle and her beloved Aimee receive help from a friend to move to Paris, where she's befriended by a Duchess who introduces her to the opulent world of Versaille. But that opulent world is teetering on the edge of an abyss, and when it falls, everyone with aristocratic blood is at risk. Full of sumptuous details about life at court, peopled with a fascinating array of historic figures and moved along by actual events, Delors's novel captures the glamor, glory and tragedy of a nation--and an innocent woman--caught in the throes of violent change.
Based on an historic snippet about poet William Wordsworth's sojourn in Paris at the beginning of the Revolution and the woman said to have inspired his early work, we have ANNETTE VALLON: A NOVEL OF THE FRENCH REVOLUTION by James Tipton. Daughter of a rich bourgeois physician, Annette Vallon disdains marriage, reads Rousseau, and enjoys riding and hunting in the Loire forests with her father. On a visit to Paris, she meets and falls in love with the English poet, who strongly favors the republicans. But as the Revolution becomes more violent--and too dangerous for an Englishman whose country is at war with France--Wordsworth returns to England, leaving Annette to bear their daughter Caroline alone. As government succeeds government in a spiral of violence and retribution that will lead to The Terror, despite losing her beloved father and brother to the revolution, Antoinette musters her resources to save her endangered countrymen, smuggling the condemned out of prisons and helping them escape. Holding fast to her ideals--and her love for Wordsworth--amid the brutality and madness of a bloodthirsty revolution, Vallon will ultimately survive, earning a place in history as a heroine who risked her own life to save the innocent.
We finish out our look at this turbulent period with a novel that begins after The Terror with the First Consulate under Napoleon Bonaparte, also from the pen of the talented Catherine Delors. FOR THE KING focuses around a real event, the Christmas Eve 1800 bombing intended to assassinate Napoleon. Though the ruler is spared, many are killed and injured. Charged with finding the perpetrators of the attack is Chief Inspector Roch Miquel, son of an Auvergne tavern owner who has worked his way up through the ranks. Complicating his search are jealous and corrupt associates in the police, the devious chief of police, Fouche, and Miquel's love for his beautiful married mistress Blanche--whom he may or may not be able to trust. But when Fouche imprisons his father on trumped-up charges, with threats to deport him if the Chief Inspector cannot locate the mastermind behind the attack, an agent codenamed "For the King," Miquel must work every lead and every source to prevent disaster. A masterful look at a just-post-Revolutionary France still in embroiled in change and turmoil, FOR THE KING presents us with an intriguing hero and heroine, each trying to follow their ideals and carve out a place for themselves in a chaotic, uncertain time.
So sit (safely) back, raise a glass of champagne, and murmur "Vive La Republique" as you immerse yourself in compelling stories set at the birth of the modern French nation!
--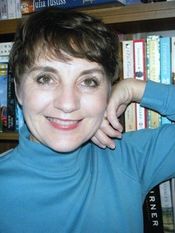 Real, intense, passionate historical romance
After twelve years as a vagabond Navy wife, an adventure that took her from Virginia Beach, VA, to Monterrey, CA, to Tunis, Tunisia to Oslo, Norway and back, Julia Justiss followed her husband to his family's East Texas homeland. On a hill above a pond with a view of pasture land, they built an English Georgian-style home. Sitting at her desk there, if she ignores the summer heat, she can almost imagine herself in Jane Austen's Regency England.
In between teaching high school French and making jaunts to visit her three children (a Seabee in Gulfport, MS, a clothing buyer in Houston and a mechanical engineer in Austin, TX) she pursues her first love—writing historical fiction.
--
ABOUT JULIA'S UPCOMING HISTORICAL ROMANCE NOVEL--Available August 1!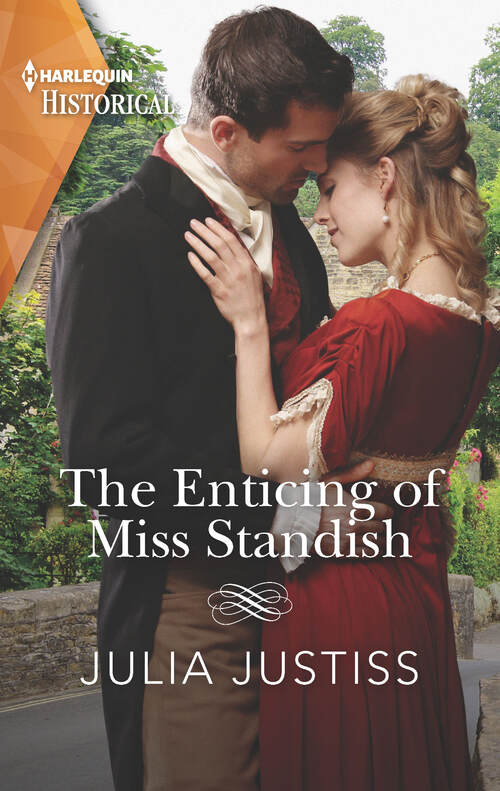 A meeting of minds…
But a most unsuitable match!
When lady's companion Sara Standish meets Cameron Fitzallen, he has his jacket off and he's mending mill machinery. He is manly, capable—though it's most improper for him to set her heart aflutter! He is a mill owner—trade—after all. They share the same aim to help impoverished children, but in the eyes of the ton, she must not mix with him. That doesn't stop her craving his company, or his touch…
Romance Historical [Harlequin Historical Romance, On Sale: August 1, 2020, Paperback / e-Book, ISBN: 9781335505651 / eISBN: 9781488065859]
2 comments posted.