As lazy late summer beckons toward fall, we turn to stories about extraordinary women from the Far East, the circumstances, and actual characters of several based on real events.
Beginning chronologically, John J. Healey's THE SAMURAI'S DAUGHTER presents the unusual tale of a little-known episode in history. In 1614, Japan sent a delegation to Spain to establish trade and cultural relationships with King Phillip III. One member, samurai Shiro, became a popular figure at court and won the heart of a noble Spanish lady. The story is narrated by their daughter, Soledad Maria, called Masako by her father, who is raised as both a samurai and a European. After her mother's death, Masako's father decides to return them to Japan, sending them on a peril-filled journey halfway across the world. Once back in Japan, they face new dangers from enemies at home. Throughout this transition, Masako must decide who she really is—Spanish lady or samurai nobility. Full of detailed descriptions of the customs and privileges of upper-class Europeans and Japanese at the time, Healey's story illuminates Masako's struggle between personal desires and family duty.
Autumn Bardot's DRAGON LADY brings us a fictionalized account of an amazing real-life woman in 18th century China. As a teenager, peasant Xianggu is sold by her father to Madame Xu, proprietor of a "flower boat," a floating brothel. Making the best of her situation, Xianggu works hard to win Madame's favor and becomes a skilled flower girl and Madame's designated successor. But that ambition is thwarted when the flower boat is attacked by pirates, killing many, including Madame Xu. Once again adapting to circumstance, Xianggu uses her skills to captivate Zheng Yi Sao, pirate captain of the largest contingent in the Red Flag fleet, who eventually makes her his wife. But far from being content to remain a pleasure woman, Xianggu sets out to master all the details needed to successfully sail a pirate ship, from seamanship to pirate hierarchy to battle skills. Wining a place among this company of dangerous men, she rises through the ranks to become a queen of the seas, one of the most feared and respected pirates in the East.
The heroine of our next story also straddles two worlds. In NOT YET DROWN'D by Peg Kingman, new widow Catherine MacDonald has just settled with her stepdaughter Grace into the Edinburgh home of her older brother Hector. Grieving the death of her husband as well as that of her twin brother Sandy, who supposedly drowned a year earlier in India, she's astounded to receive a package addressed in Sandy's hand that contains a Kashmiri shawl, a tin of prize tea—to the disapproval of his East India Company employer, Sandy was convinced fine tea could be grown in India as well as China—and a leaf of traditional bagpipe music written in her brother's hand, a song he entitled "Not Yet Drown'd." Doubting her brother's true fate, her desire to investigate further is accelerated when a threat to her stepdaughter compels her to flee Scotland. Accompanied by Hector, a steamboat engineer intent on demonstrating improvement he's made in steamship travel, she voyages with a runaway American slave and a Hindu maid who become her friends and confidantes. Full of vivid description, from chilly Scotland to the tropical heat of a rain forest tea plantation to the customs of the varied classes in British India, Kingman's tale brings Catherine on an adventurous journey of discovery as she seeks the answers to the mystery of her twin's disappearance.
Our final story, THE WIDOWS OF MALABAR HILL by Sujata Massey, also takes place in India, featuring this time a heroine modeled after India's first female lawyer. Oxford-educated Perveen Mistry has just joined her father's law firm when it is tasked with executing the will of Omar Farid, a wealthy Muslim mill owner who left three wives who live in strict purdah, seeing no men. Reviewing the paperwork ignites Perveen's concern for the widows, for they have apparently have signed over the entire inheritance to a charity—even though one widow's signature is only an "X." Concerned that some unscrupulous person has taken advantage of them, as the only member of the firm who can meet with them, Perveen sets out to investigate, her suspicions soon confirmed when she uncovers a murder. To protect the widows, Perveen must untangle a web of kidnappings, jewelry thefts and financial misdealing. An evocative tale set in 1920's Bombay and Calcutta, Massey's story scintillates with vivid detail about the marriage customs, family structures, and restrictions on both Indian and European women amid the complex society of British India.
The best of historical fiction acquaints us with unique places and people from a vanished time. When this world is one as interesting as the Far East, the armchair journey is even more fascinating. Brew a cup of your favorite tea and settle in for the ride!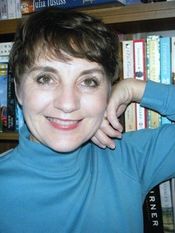 Real, intense, passionate historical romance
Award-winning romance author Julia Justiss, who has written more than thirty historical novels and novellas set in the English Regency and the American West, just completed her first contemporary series set in the fictional Hill Country town of Whiskey River, Texas.
A voracious reader who began jotting down plot ideas for Nancy Drew novels in her third grade spiral, Julia has published poetry and worked as a business journalist.
She and her husband live in East Texas, where she continues to craft the stories she loves. Check her website for details about her books, chat with her on social media, and follow her on Bookbub and Amazon to receive notices about her latest releases.
***
ABOUT JULIA'S LATEST: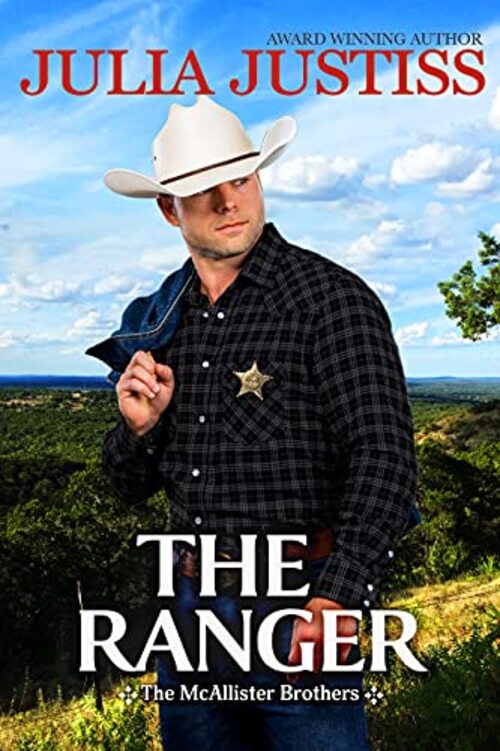 He can't resist a puzzle…
When Texas Ranger Brice McAllister spies a sexy woman in short shorts gardening in her backyard, he can't help but flirt. She shuts him down hard, and Brice is astonished when he realizes this alluring woman is also the aloof and dowdy librarian—complete with thick-framed glasses and a shapeless dress—who helped him research land deeds earlier that day. He's instantly intrigued and sets to discover more—namely, why she's clearly hiding herself.
She can't attract attention...
After one side of her crime family is involved in her fiancé's death, Maria Giordano puts half a continent between herself and her L.A. home and family. She moves to Whiskey River and reinvents herself as "Mary," a serious and plain librarian. Her only indulgence is her garden and cooking with her neighbor's young daughter. And then she meets Brice.
Maria has every reason to avoid and resent a man with a badge, but when she needs protection, the last man she thinks she can trust is the first one she turns to.
Romance Western [Tule Publishing, On Sale: July 27, 2021, Paperback / e-Book, ISBN: 9781954894440 / eISBN: 9781954894297]
series winds up with a wonderful story
No comments posted.