Many romances feature dukes, princes, and other highly placed aristocrats, spotlighting the luxury, excess and intrigue of life at court. But for the Grey family in Tudor times, being high-born and close to the throne became a deadly peril. This month's selections feature stories of the Nine Days Queen Lady Jane Grey, her sisters, and her mother.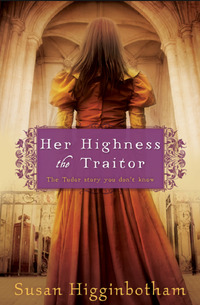 We begin with HER HIGHNESS, THE TRAITOR, a story that despite the title focuses on the Nine Days Queen from the perspective of her mother, Frances Brandon Grey, (Countess of Suffolk, daughter of King Henry VIII's sister) and her mother-in-law, Jane Guildford Dudley, (wife of John Dudley, Duke of Northumberland, mother of Guildford Dudley, who marries the doomed queen, the mother also to Robert Dudley, Queen Elizabeth's great love, and Mary Dudley Seymour, one of Elizabeth's ladies-in-waiting and good friend.) The story is told in alternating diary entries by the two women, giving a sense of immediacy and realism to the story. Rather than appearing as a shy, bookish puppet, the Lady Jane portrayed here is as difficult and militant about her Protestantism as Mary Tudor is about her Catholic faith, believing that Mary's adherence to the old religion makes her unfit to be queen. When the dying teenage King Edward is convinced to name Lady Jane Grey as his heir, Jane and Guildford are swiftly crowned. But Mary's supporters rally, and soon the pair are imprisoned in the Tower. Further plotting will seal their fate, as well as that of both their fathers, but the mothers, with their sorrows and regrets, will live on…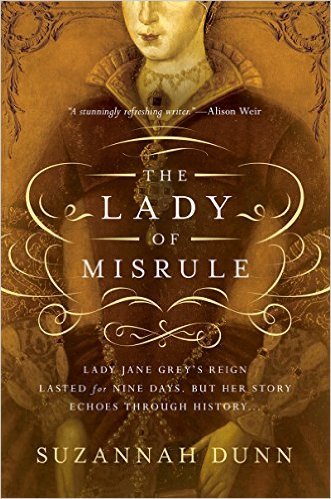 LADY OF MISRULE by Suzannah Dunn envisions the seven-month imprisonment of Lady Jane Grey. Though history has not preserved any account of her relationship with the three ladies-in-waiting chosen to attend her in the Gentleman Gaoler's house during this time, Dunn reconstructs a plausible vision of one of them, Elizabeth Tilney. To escape a doomed love affair with an older married man, the Catholic Elizabeth volunteers to wait on the former queen. The volatile, impulsive Elizabeth has nothing in common with the cool, scholarly, religious girl she is to accompany except initially a disdain for her quarrelsome husband Guildford. But over the course of their time together, the three teenagers, two of them condemned to their fate by the machinations of their families, grow closer. Although only Elizabeth continues to believe the new Queen will pardon her cousin, a certainty put to a horrified end as she witnesses the axe descend…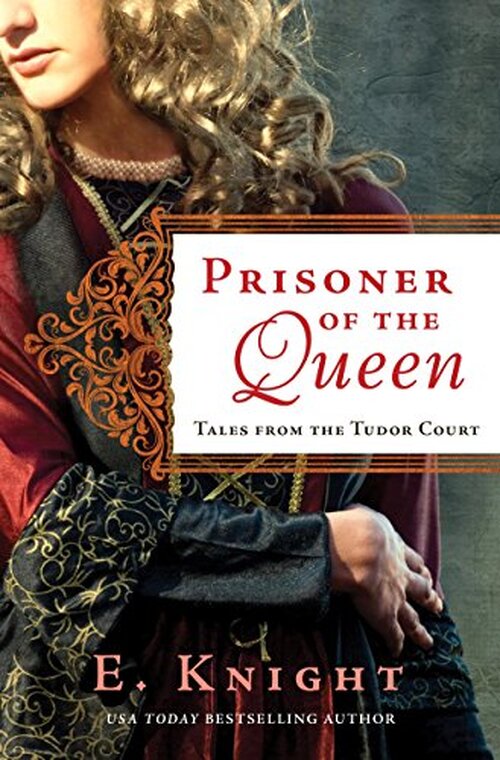 PRISONER OF THE QUEEN (TALES OF THE TUDOR COURT BOOK 2) by Eliza Knight focuses on the story of Jane Grey's sister Katherine, who after the execution of the Nine Days Queen becomes next heir to the throne after Mary and Elizabeth Tudor. Once Elizabeth becomes Queen, she cannot discount the threat Katherine poses, as there are always plotters against her reign looking to use other royal heirs as figureheads. Such a woman must be kept close by and single, to avoid adding a potential husband's powerful clan to any opposition. Although Katherine wants no part of royal plotting, her one wish only to live a quiet life as a wife and mother with a home and family of her own, she cannot escape the curse of her royal blood. Especially when the man she falls in love with comes from a family already attainted for rebellion against the throne. But when she chooses love over caution, the result will leave her imprisoned for the rest of her life.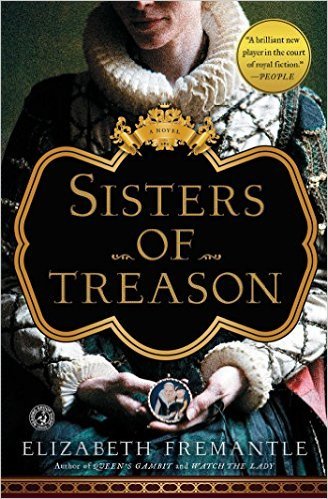 SISTERS OF TREASON: A NOVEL by Elizabeth Fremantle begins with Queen Jane Grey's execution and continues to show the impact that treason had on the lives of her two sisters Catherine and Mary, next heirs to the throne after Mary and Elizabeth Tudor. Just two generations removed from the Wars of the Roses that tore the country apart, Tudor England was still an unstable land. The ever-present threat of an attempted coup by those who would use girls of royal blood as a centerpiece for rebellion dooms the two to remain at court under the controlling hand of the current queen, never able to live as they would choose. Vivacious Catherine just wants to have a husband and family; scholarly, crippled Mary wants to be more than the plaything of her royal cousins. When desire wars with the forbidden, both girls must choose how far they will go to defy their queen and claim what they want.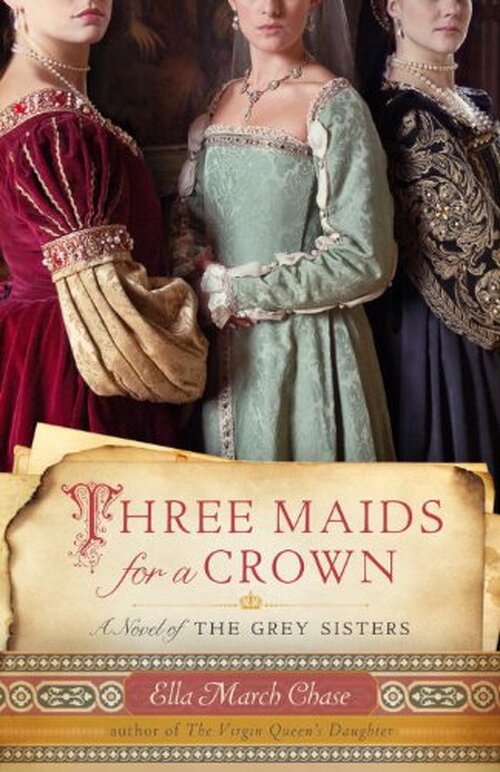 THREE MAIDS FOR A CROWN: A NOVEL OF JANE GREY by Ella March Chase is actually a novel of all three maids, as each gets a chance to tell her story in this tale of the Grey sisters. Beginning during the last part of the reign of the sickly King Edward, we have Jane and Katherine's double marriage to Guildford Dudley and Henry Herbert, both girls matched by their parents with families that will promote their political schemes. The story races along through the short, tragic reign of Queen Jane, into the religious turmoil of Queen Mary and finally the stability of the long rule of Elizabeth. But for the surviving Grey sisters, that stability was built on the tight control exercised by the (understandably) suspicious and jealous Elizabeth, who was determined to keep these threats to her throne under her eye at court. The punishment for disregarding her dictates was, for Katherine, imprisonment, with an equally cruel fate for Mary. As the tale is told from the Greys' viewpoint, the story sheds an uncomplimentary light on both Mary and Elizabeth—not surprising considering that the decisions of those two queens made a "normal" life impossible for both surviving sisters.
Ready to retreat from the summer heat into deftly composed portraits of the royal past? This month's selections will provide a wonderful armchair journey to the long-ago court of England's second-longest-reigning Queen.
Real, intense, passionate historical romance
Award-winning romance author Julia Justiss, who has written more than thirty historical novels and novellas set in the English Regency and the American West, just completed her first contemporary series set in the fictional Hill Country town of Whiskey River, Texas.
A voracious reader who began jotting down plot ideas for Nancy Drew novels in her third grade spiral, Julia has published poetry and worked as a business journalist.
She and her husband live in East Texas, where she continues to craft the stories she loves. Check her website for details about her books, chat with her on social media, and follow her on Bookbub and Amazon to receive notices about her latest releases.
No comments posted.