Whether it's heiresses vying to catch the eye of English aristocrats during the London Season, the American wealthy of the Gilded Age, or the glitter of Hollywood stars, there is an endless fascination with the lives of the rich and famous. This month's selection of novels offers up titillating glimpses into the worlds of both fictional and fictionalized denizens of high society and Hollywood royalty.
We begin with the wholly fictional in THE SEASON by Charlotte Bingham, which presents the battle for titled husbands from the point of view not just of the debutantes, but also through the eyes of their ambitious mothers and sponsors. Old friends Portia and Emily join forces to present their daughters Phyllis and Edith, both mothers determined their offspring will snag the interest of a future duke. At the same time, their old enemy Daisy, whose extravagance and excesses have forced her to take a position as sponsor for an American heiress who needs the proper entrée to Society, is maneuvering to have her girl from across the sea claim the coveted prize of a duke's hand. Determined not to be simply the pawns of their mothers, Phyllis and Edith have hatched plans of their own to thwart the ambitions of the American girl and win their hearts' desires. With wealth, position, and the future of dominating Society in the balance, the battles of THE SEASON are sure to keep you enthralled.
We continue with the true story of a struggle for power and acceptance in Gilded Age New York with THE SOCIAL GRACES by Renee Rosen. Though their husbands' wealth catapults them to the pinnacle of Society, the wives of America's richest men have little independence and few rights. The only power to which they can aspire is controlling the social world. And no one in late 19th century Manhattan had more control than Caroline Astor. Into this rarified milieu comes Alva Vanderbilt, a daughter of Mobile, Alabama who rises from nothing to marry a Vanderbilt. However, the nouveau-riche Vanderbilts are not considered social equals by old Knickerbocker families like the Astors. Alva is snubbed by Caroline, who refuses to invite her to parties, allow her places on the boards of the opera and charities, or even to receive her calls. But the determined Alva is not so easily stymied. Author Rosen transports us to the lavish drawing rooms and ballrooms of Newport and New York as we witness Alva's three-decade war to outmaneuver Caroline and gain her place at the top of the social pyramid. Along the way, the growing women's suffrage movement opens Alva's eyes to an even more important quest—the battle to win the power and equality she knows women so sorely lack.
We see a later version of Alva in Karen Harper's AMERICAN DUCHESS. This story focuses on Alva's daughter Consuelo, bullied by her ambitious mother into giving up the man she loves for the status and prestige of marrying the Duke of Marlborough, a cold exchange of Vanderbilt cash for a British title. The eighteen-year-old bride is thrust into the rigid, protocol-bound world of Blenheim Palace, taxed with providing an heir and spare for her increasingly disinterested husband while being looked down on by the duke's fellow aristocrats as a social-climbing colonial. Through her struggles to master her circumstances and her myriad duties as a duchess, Consuelo finds the inner strength to establish herself as a figure in her own right, ultimately championing the women's suffrage movement and fighting for her own independence. Along the way, we are treated to wonderful insider glimpses into the balls, clothing, manners, and personalities of English society at its highest level.
With THE IT GIRLS, Karen Harper also pens our final tale of two real-life sisters raised in genteel poverty who parlay their beauty and ambition to positions at the heights of Hollywood and the world of fashion. Lucy Sutherland turns herself into "Lucile," designer of provocative fashions that she brazenly promotes. Elinor pens racy novels that captivate the public, earning her a notoriety that brings her to Hollywood, where she creates screenplays and mingles with the screenland nobility of the day. Lucile seems to assure her success by marrying Sir Cosmo Duff-Gordan, but her tempestuous marriage doesn't protect her from heartache and legal battles, while her sister's marriage, no more successful than her own, offers its own challenges. Harper highlights the unbreakable bonds of sisterhood that sustain these trailblazing women—at once jealous rivals, fierce critics and loving supporters--who reject the gender boundaries of the Victorian era to forge scandalous, independent lives.
Ready to enliven your early fall days with tales of wealth, luxury, and scandal? Grab a feather boa and a fancy cocktail and settle in!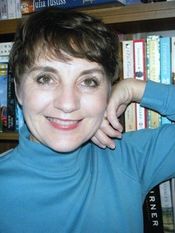 Real, intense, passionate historical romance
Award-winning romance author Julia Justiss, who has written more than thirty historical novels and novellas set in the English Regency and the American West, just completed her first contemporary series set in the fictional Hill Country town of Whiskey River, Texas.
A voracious reader who began jotting down plot ideas for Nancy Drew novels in her third grade spiral, Julia has published poetry and worked as a business journalist.
She and her husband live in East Texas, where she continues to craft the stories she loves. Check her website for details about her books, chat with her on social media, and follow her on Bookbub and Amazon to receive notices about her latest releases.
***
COMING SOON FROM JULIA JUSTISS: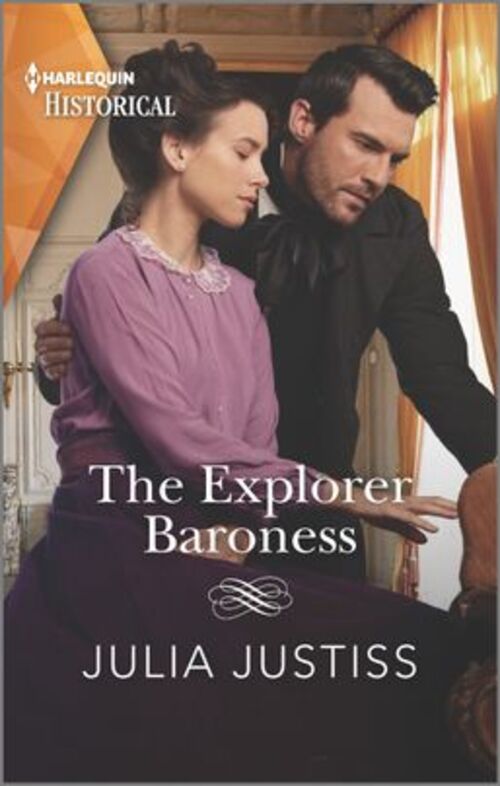 Clean Romance
He's the wealthiest nobleman
She's a risk to his reputation!
Gregory Lattimer is well aware Charis Dunnfield is not the Society bride this Baron's son needs to restore his family's tarnished reputation. She is scandalizing the ton—living mostly in Constantinople and running her father's antiquities business. Gregory must settle for her friendship instead—and her help vetting other potential brides for him—until she voyages east again. But will any debutante match up to Charis?
Romance Historical [Harlequin Historical, On Sale: October 26, 2021, Mass Market Paperback / e-Book, ISBN: 9781335407450 / eISBN: 9780369711311]
No comments posted.