As we approach the long grey months of winter, this month we'll extract from the dim past some new and fascinating versions of Ancient Greece's legends and myths from Ancient Greece, told from the perspective of little-known participants. Were these slaves and queens real historical characters, or only the legends from a myth? Regardless, their stories are compelling and offer a on the dynamic of male power that is still a force today.
We begin in nearer times with a more classic love story, Taylor Caldwell's GLORY AND LIGHTNING: A NOVEL OF ANCIENT GREECE. Born in the Greek city of Miletus to a wealthy father who refused to raise any female children, the infant Aspasia was spirited away. Growing up in the Persian harem of Al Taliph, she is trained to become the most seductive and intelligent of courtesans. It is there that she meets and captivates Pericles, ruler of Athens. She will become his lover, confidante, friend and advisor who sees him through the political upheavals of Athens, the Peloponnesian War, revolt, and natural disasters. Based on the life of a real but obscure woman, Taylor's novel immerses us in the richness of ancient Greek and Persian culture, where gods, deities, soldiers, statesmen—and the women who influence them--vie for power and dominion.
Our next several selections delve back even further in time into the realm of myth. Instead of featuring the Trojan War's well-known Helen, A SPARTAN'S SORROW by Hannah Lynn focuses on a persuasive re-telling of the story of her sister, Clytemnestra. Traditionally portrayed as an evil, husband-killing adventuress, Lynn shows us the story behind the story of a Spartan warrior woman whose first husband and children were killed by Agamemnon, the Greek king who then forced her to marry him. We see the raising of a Spartan princess, the complex political and military maneuvering that formed the alliances that determined her fate, and fascinating details of Greek life. After initially trying to make the best of her situation, when her abusive husband kills yet another of her children, sacrificing her beloved daughter Ighigenia to appease the goddess Artemis, Clytemenstra's determination to protect her remaining offspring becomes absolute. Though she rules her husband's kingdom of Mycenae well during the ten years he is absent fighting in Troy, when he returns at last, an inevitable reckoning will take place. A tale of love, loss and the great lengths to which a woman will go to protect those she loves.
Penelope Haines presents another sympathetic portrait of Clytemnestra in HELEN HAD A SISTER, once again immersing us in the details of the ancient Greek world. In Haines's retelling, Clytemnestra was initially eager to marry Agamemnon, the warrior King of Mycenae. But after marriage reveals the brutal reality of his character, that love eventually turns to hatred and a desire to protect her children and revenge herself upon the man who governs her life and can kill those who displease him with impunity. With her husband off fighting the Trojan War, she rules astutely, loves her children and finds passionate fulfillment in a forbidden love affair with the noble Aegisthus. But in Greece, it is the men who hold ultimate power. When her husband returns home at last, Clytemnestra will pay the highest price for daring to forge her own path.
Our last selection features the most obscure character of all, one who rates just a few lines' mention in Homer's epic. From that tidbit, Pat Barker creates a fascinating portrait of Trojan queen Briseis—and all the other women captives forced to serve the conquerers of that war--in THE SILENCE OF THE GIRLS. When Troy falls, Briseis sees her city razed, her husband and brothers killed, and finds herself given as a prize of war to Greek champion Achilles. As she navigates a tenuous course of survival, we see the Trojan war from the perspective not of the combatants, but of the women who serve them—nurses, concubines, prostitutes, cooks and laundresses who keep the camp running, care for the sick and tend the dead. In the meantime, Briseis is pulled into the fraught relationship between the two Greek warriors, Achilles and Patroclus, one who owns her and another who befriends her. Though Briseas, we witness the twists and turns of the war even as we share her struggle to live among the men who destroyed her world—and perhaps even forgive them.
Ready to turn on your reading light and be lured into the dim and distant past, where our talented authors make legend and myth live again? Any of this month's selections should provide you with hours of reading pleasure!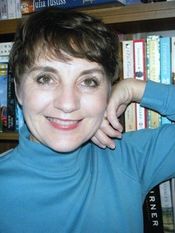 Real, intense, passionate historical romance
Award-winning romance author Julia Justiss, who has written more than thirty historical novels and novellas set in the English Regency and the American West, just completed her first contemporary series set in the fictional Hill Country town of Whiskey River, Texas.
A voracious reader who began jotting down plot ideas for Nancy Drew novels in her third grade spiral, Julia has published poetry and worked as a business journalist.
She and her husband live in East Texas, where she continues to craft the stories she loves. Check her website for details about her books, chat with her on social media, and follow her on Bookbub and Amazon to receive notices about her latest releases.
**ABOUT JULIA'S LATEST BOOK**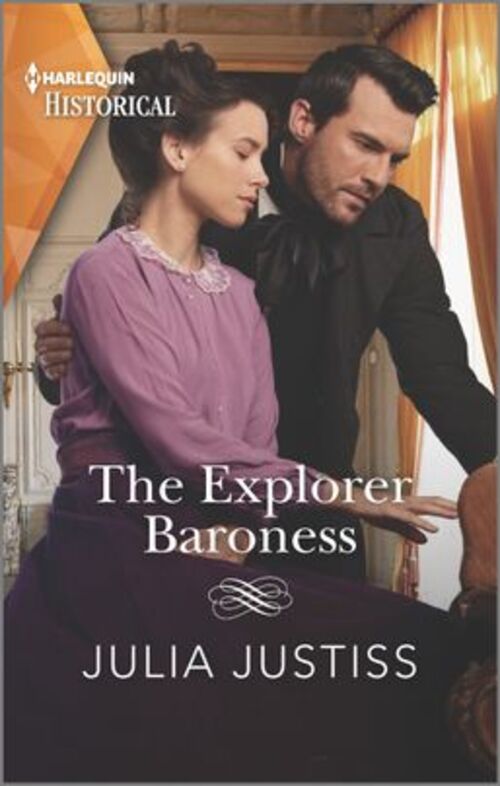 He's the wealthiest nobleman
She's a risk to his reputation!
Gregory Lattimer is well aware Charis Dunnfield is not the Society bride this Baron's son needs to restore his family's tarnished reputation. She is scandalizing the ton—living mostly in Constantinople and running her father's antiquities business. Gregory must settle for her friendship instead—and her help vetting other potential brides for him—until she voyages east again. But will any debutante match up to Charis?
Romance Historical [Harlequin Historical, On Sale: October 26, 2021, Mass Market Paperback / e-Book, ISBN: 9781335407450 / eISBN: 9780369711311]
A Baron's Son Meets an Adventurous Women Who Defies London Society. Will She Break His Heart?
No comments posted.