As we turn the page from a miserable 2020 into what everyone hopes will be a much better 2021, we'll look at fiction that involves people trying to rebuild their lives after the even-greater tragedy of World War I—which traumatized the world by adding the first global pandemic on top of an already-horrific war. In settings varying from England to France to Italy, this month's collection of stories demonstrates that nothing is stronger than the human spirit's will to survive.
We'll begin in England with THE POPPY WIFE by Caroline Scott. Three brothers, Harry, Will and Francis, head off to war, leaving behind family and Francis's wife Edie. Only Harry returns. But while Will's death is confirmed and Harry was present when Francis was wounded and was convinced the wound was mortal, Francis is only "presumed" to have been killed in action. When Edie receives a photo of Francis that appears to have been recently taken, she's convinced he must still be alive. She enlists Harry, who is working in France for grieving families who hire him to photograph the gravestones of the men they've lost, to help her look for Francis. As the story moves back and forth between the gaiety of the pre-war years to the grief and loss after war, Scott's story shows the strength of the enduring bonds of family and the soul-saving elixir of hope.
Another take on this time period that demonstrates the radical changes in class roles and mores is Clare Flynn's THE GAMEKEEPER'S WIFE. Christopher "Kit" Shipley loses a leg but survives the war when his elder brother does not. Left head of the family when his father dies as well, he's expected by his mother to do his duty, taking over running the family business, managing a fortune he never wanted, and marrying a well-born woman of his own class. Though the death of her husband frees Martha Walters from an abusive marriage, it also robs her of support and the home that accompanied her husband's position as gamekeeper to the Shipley family. When Kit meets the beautiful widow, the attraction is mutual and immediate. But though the war has weakened traditional class boundaries, family pressures, deceit and a terrible secret may destroy their second chance at happiness.
Moving across the channel, we shift venues to France in THE COLLECTOR'S APPRENTICE by B.A. Shapiro. After being accused of helping her fiancé steal her family's fortune and her father's art collection, Paulien Mertens flees to France and creates a new identity. Using her expertise in the art world, "Vivienne" wins a job working for eccentric American collector (and real-life figure) Albert Barnes. Immersed in the Paris art world of the 1920's, rubbing shoulders with writers like Gertrude Stein and painters like Henri Matisse, Vivienne sets out to prove her innocence, recover her father's stolen collection, and exact revenge on the man who betrayed her.
Our final selection, THE WALLS OF LUCCA by Steve Physioc is set still further east, in the pastoral beauty of Italian wine country. War-weary Italian soldier Franco comes to the Martellino vineyard looking for work. Hired on, he assists—and falls in love with—the spirited Isabella. Throwing himself into creating a signature wine that will save the business from bankruptcy, trying to keep at bay his horrific memories of war, he joins forces with Isabella to try to protect the vineyard from the growing influence of Mussolini's faction after Susanna, the vineyard matriarch, begins dabbling in Fascist politics. A story of love, forgiveness and faith, the novel's uplifting message ends these selections on a high note.
After a long and painful year, I think we are all ready to be uplifted by reading stories about compelling characters who rise above the tragedies of their previous circumstances to forge new lives. May our New Year provide the same opportunity for us all!
***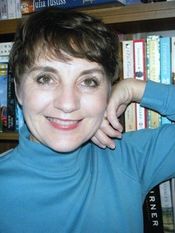 Real, intense, passionate historical romance
After twelve years as a vagabond Navy wife, an adventure that took her from Virginia Beach, VA, to Monterrey, CA, to Tunis, Tunisia to Oslo, Norway and back, Julia Justiss followed her husband to his family's East Texas homeland. On a hill above a pond with a view of pasture land, they built an English Georgian-style home. Sitting at her desk there, if she ignores the summer heat, she can almost imagine herself in Jane Austen's Regency England.
In between teaching high school French and making jaunts to visit her three children (a Seabee in Gulfport, MS, a clothing buyer in Houston and a mechanical engineer in Austin, TX) she pursues her first love—writing historical fiction.
COMING SOON FROM JULIA JUSTISS:
Heirs in Waiting #1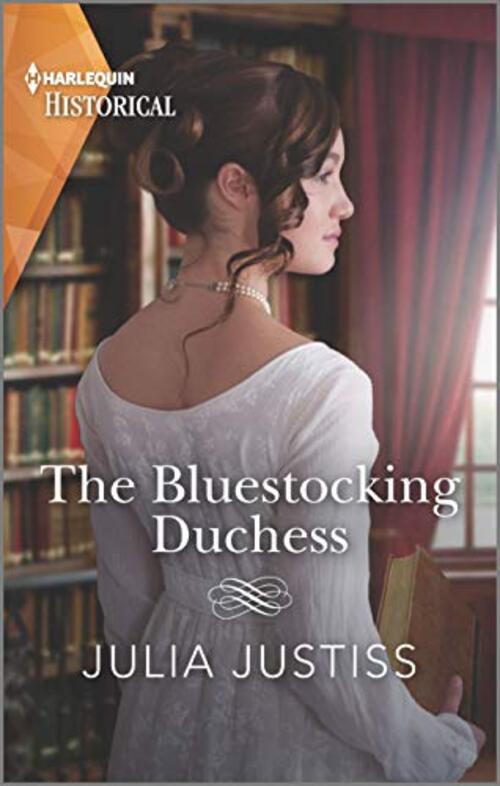 Her good friend…
Is suddenly a duke's heir!Miss Jocelyn Sudderfeld is working at Edge Hall, indulging her love of translating ancient texts with her librarian father—and evading the need to marry! She's always enjoyed a teasing friendship with estate manager Mr. Alex Cheverton. Until he unexpectedly becomes the duke's heir. Now his first duty is to marry a suitable debutante, not consort with an earnest bluestocking like her… So where does that leave their friendship?
From Harlequin Historical: Your romantic escape to the past.
Heirs in Waiting
Book 1: The Bluestocking Duchess
Romance Historical [Harlequin, On Sale: March 1, 2021, Mass Market Paperback / e-Book, ISBN: 9781335506061 / eISBN: 9781488071782]
No comments posted.