The month of romance conjures up thoughts of candy, cards, sweethearts, and gifts. But for women who have historically struggled to make a place for themselves that isn't defined or restricted by men, a truly sweet treat is to read uplifting stories of women who struggled--and succeeded--in expanding the narrow roles thrust upon them, striking out to master new ventures.
In Karen J. Hasley's WAITING FOR HOPE, a girl from a San Francisco brothel escapes the past to establish a new life and a new identity in the beauty of the wilderness. After inheriting land and a cabin, Hope Birdwell sets off for 1905 Wyoming Territory, determined to succeed as a homesteader. There she meets the Davis family, who offer her friendship and assistance, and John Thomas, a man in whom she might just be able to believe. But when a brutish man from her past tracks her down, threatening all she's grown to love, it will require all her courage and ingenuity to defeat his menace and emerge victorious.
We meet another strong heroine determined to create a new life for herself in LOVE OF FINISHED YEARS by Gregory Erich Phillips. After arriving at Ellis Island in 1905, German immigrant Elsa finds work in a Manhattan sweatshop. Her chance to escape tenement life comes when she is hired as a translator for an elite family and moves to their luxurious home on Long Island. But with war with Germany looming, Elsa suffers discrimination from anti-German Americans and also from worrying about relatives back in Germany. The war brings suffering and hardship to everyone, wealthy and poor alike. With the help of her employer, to whom she becomes as much friend as a servant, Elsa weathers the challenges of surviving the war years with her dreams and her dignity intact.
We hop across the Atlantic for our next two stories, beginning with THE SHOP GIRLS OF HARPERS by Rosie Clark. It's 1912, and exciting new opportunities await women who can, at last, pursue employment outside the home. While interviewing for a position at Harper's Emporium, a new upscale department store about to open on Oxford Street, Beth Grey meets Sally Ross and Maggie Gibbs. The three girls are delighted when all are hired to work in the same department under manager Rachel Craven, which marks the beginning of a life-long friendship between the four. Full of interesting detail about the day-to-day running of a major department store, featuring the books, music, and fashions of the era, this story of the friends finding love and weathering heartbreak is set against the momentous world events leading up to World War I.
Our final, Downtonesque selection is THE BUTTONMAKER'S DAUGHTER by Merryn Allingham. In the summer of 1914, Elizabeth Summerhayes, daughter of a button manufacturer, lives with her parents in an idyllic Sussex manor house. Though the talented Elizabeth would like to pursue art as a career, her parents are pressing her to make a proper marriage to a suitably wealthy and influential cousin. Instead, she falls in love with Irish architect's assistant Aiden Kellaway. A long-standing feud with her mother's jealous brother, who lives nearby, creates havoc for the family while Elizabeth agonizes over whether to flee with her unsuitable lover to Canada or stay and do her duty to support her family. Will love and opportunity or the pressure of family obligation win out?
Reading about the challenges faced by women in the early 1900s as they struggled to escape traditional roles and find freedom and fulfillment in new and different careers, I'm more than ever grateful to be living in opportunity-rich 2021! I'm also fascinated by these glimpses into the worlds of determined pioneers who pushed the boundaries of what was possible for women. Curl up with one of these stories, and maybe some fine chocolates, and enjoy a perfect Valentine treat!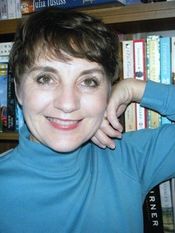 Real, intense, passionate historical romance
After twelve years as a vagabond Navy wife, an adventure that took her from Virginia Beach, VA, to Monterrey, CA, to Tunis, Tunisia to Oslo, Norway and back, Julia Justiss followed her husband to his family's East Texas homeland. On a hill above a pond with a view of pasture land, they built an English Georgian-style home. Sitting at her desk there, if she ignores the summer heat, she can almost imagine herself in Jane Austen's Regency England.
In between teaching high school French and making jaunts to visit her three children (a Seabee in Gulfport, MS, a clothing buyer in Houston and a mechanical engineer in Austin, TX) she pursues her first love—writing historical fiction.
ABOUT JULIA'S UPCOMING HISTORICAL ROMANCE RELEASE (MARCH 2021):
Heirs in Waiting #1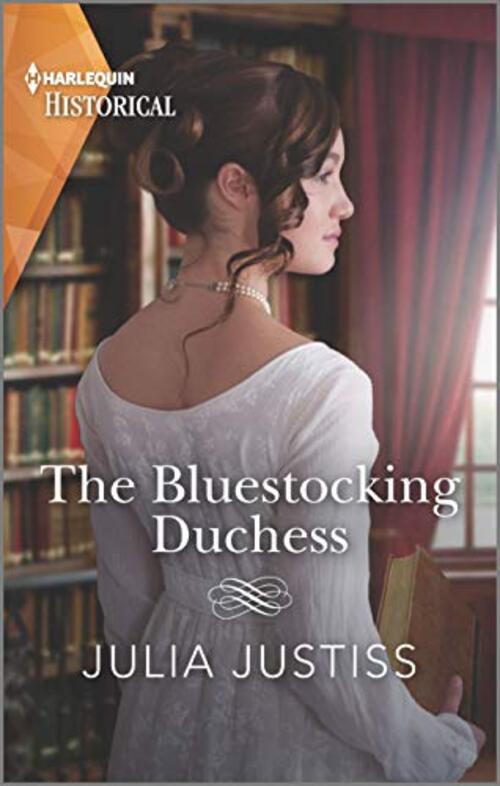 Her good friend…
Is suddenly a duke's heir!
Miss Jocelyn Sudderfeld is working at Edge Hall, indulging her love of translating ancient texts with her librarian father—and evading the need to marry! She's always enjoyed a teasing friendship with estate manager Mr. Alex Cheverton. Until he unexpectedly becomes the duke's heir. Now his first duty is to marry a suitable debutante, not consort with an earnest bluestocking like her…
So where does that leave their friendship?
From Harlequin Historical: Your romantic escape to the past.


Romance Historical [Harlequin, On Sale: March 1, 2021, Mass Market Paperback / e-Book, ISBN: 9781335506061 / eISBN: 9781488071782]
2 comments posted.