Maureen A. Miller | Reader Author Match
GIVEAWAY: $10 Amazon gift card and book

March 28, 2018
Writes:
Young adult and romantic suspense. My latest release, BENEATH, is a young adult adventure romance. It's like a Disney adventure movie, but with a "best friend's brother" romance thrown in!
About:
Former software technician turned romance novelist seeks readers who enjoy adventure, fantasy, and romance on–or below–the Atlantic Ocean.
What I'm looking for in my ideal reader match:
Must have an overactive imagination.
Must like anything with mozzarella on it.
Would rather read a book than watch the news.
Is always looking for an adventure.
Secretly wishes she could travel to another planet.
Is fascinated by shipwrecks and ocean voyages.
Loves a good romance!
What to expect if we're compatible:
Books with page-turning adventure.
"Head in the stars" romance.
Way too many pictures of my Corgi.
Newsletter updates with fun stuff you don't find on the Facebook page. Plenty of giveaways!
So many hugs!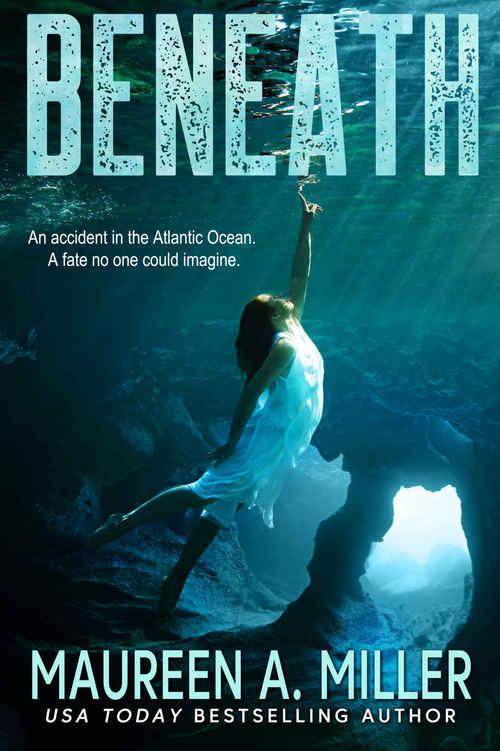 An overnight fishing trip on the Atlantic Ocean…
It was Stella Gullaksen's final break before starting her freshman year at college. Joining her best friend, Jill, and Jill's family aboard the STARKISSED, Stella wakes to a violent storm that capsizes the boat over a hundred miles off the New Jersey shore.
As the waves haul her under Stella knows that she is going to die. Instead, an unusual current drags her deep into the underwater canyons of the Atlantic Ocean. Powerless against the raging waters, she is suddenly sucked into a ventilated cave. One by one, Jill and her family also emerge in the sunken cavern.
With only a faulty diving flashlight to keep oblivion at bay Stella and her best friend's brother, Colin, search the cave in hope of finding a way back to the surface. What they discover, however, is that they are not alone. There are other survivors in this subterranean grotto–survivors spanning decades of maritime disasters.
Will this discovery prove salvation, or have they all been condemned to the same fate? A grim finale at the bottom of the sea?
On an alliance forged by friendship and attraction, Stella and Colin battle to escape the danger that lies beneath.
Young Adult | Young Adult Romance [On Sale: March 26, 2018, e-Book, eISBN: 9781370992003]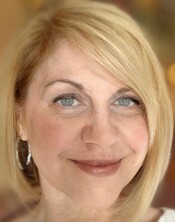 USA TODAY bestselling author, Maureen A. Miller worked in the software industry for fifteen years. She crawled around plant floors in a hard hat and safety glasses hooking up computers to behemoth manufacturing machines. The job required extensive travel. The best form of escapism during those lengthy airport layovers became writing.
Maureen's first novel, WIDOW'S TALE, earned her a Golden Heart nomination in Romantic Suspense. Recently, Maureen branched out into the Young Adult Science Fiction market with the popular BEYOND Series. To her it was still Romantic Suspense…just on another planet!
What would make you the best match for Maureen? Tell us to be entered to win a $10 Amazon GC + backlist title
Comments
30 comments posted.
Re: Maureen A. Miller | Reader Author Match

yes
(Emily Stemp 3:04pm March 28, 2018)
Books with page-turning adventure as well as Corgi photos.
(Sharon Berger 5:34pm March 28, 2018)
Ooh mozzarella, now I am hungry... love me some adventure and romance... :)
(Colleen Conklin 7:38pm March 28, 2018)
mozzarella definitely but pretty much 1-4 and 7
(Pam Howell 5:34am March 29, 2018)
I know news is important to keep up with but would much
rather be reading a book. Especially when I was a
student, was described as having a lively imagination and
might be caught staring into space "thinking." Am always
looking for adventure, but from my armchair. Which makes
my curiosity over interplanetary travel much safer of an
experience in general. Shipwrecks, ocean voyages, romance
and any mixture there of, always gets my attention. And
are there really people out there who don't believe that
Mozzarella goes on everything?
(G. Bisbjerg 8:40am March 29, 2018)
I would rather read than watch the news.
(Cheryl Castings 9:36am March 29, 2018)
I like newsletters and traveling into space would be an adventure.
(Susan Jang 9:38pm March 29, 2018)
I love all of her likes and who wouldn't rather read then
watch the news esp now days! Plus being disabled I dream of
going everywhere but won't happen anymore but at least I
have dreams! peggy clayton [email protected]
(Peggy Clayton 12:11pm March 30, 2018)
I love romance with book turning adventure.
(Anna Speed 1:12pm March 30, 2018)
I like most of the list, count me in as a match.
(Deb Pelletier 10:35pm March 30, 2018)
I read about a book a day and any important news my husband tells me. I am mostly housebound, but do get to travel in our RV with my husband cross country once a year. So many things to see.
(Sharon Mitchell 3:46am March 31, 2018)
We match six out of seven and as a bonus, I love corgis!
(Denise Malia 12:00pm March 31, 2018)
I'm definitely a match! Cheese, adventure, and reading - a great
combination! I would rather read than watching most programs, especially
books with romance & adventure!
(Jenny Solis 12:03pm March 31, 2018)
Yep a match. I love everything you do. Also want to read
"Beneath." Definitely sounds like my type of book. Thanks.
(Sharon Extine 2:02pm March 31, 2018)
Definitely a match! LOL
(Amber Hall 3:10pm March 31, 2018)
Would rather read a book than watch the news.
(Ian Hughes 4:37pm March 31, 2018)
The only thing that I don't match with is the space travel
:) that scares me a litte
(Judy Thomas 5:26pm March 31, 2018)
Definitely a match! I love reading its one of my favorite
pastimes
(Darci Paice 6:22pm March 31, 2018)
I am a match!! thanks for the nice giveaway too!
(Rita Spratlen 9:50pm March 31, 2018)
I love romance and I love suspense! Sounds great to me!!
(Rita Spratlen 10:08pm March 31, 2018)
I love mozzarella, romance, adventure, and the ocean. I
also encourage Corgi photos. Sounds like a match!
(Zara Heflin 10:53pm March 31, 2018)
This mozzarella loving mermaid is A MATCH ready for whatever
adventure the day may bring...especially beneath the paper
ocean of Maureen Miller!
(Nina Crespi 7:06am April 1, 2018)
7/7 match! 😊
(Marisa Fort 3:59pm April 1, 2018)
all of the items she listed 1-7 and then on the next list the only difference would
be pictures of my Papillion. LOL!
(Tammy Ramey 8:31pm April 1, 2018)
Like to read and shipwrecks are always interesting as long as it is not me.
(Melinda Marks 12:29pm April 2, 2018)
Sounds like a great book!!
(Joy Adair 12:36pm April 2, 2018)
I only match some of the list above as an Ideal reader

Diane McMahon 4/2/18

Yes, please enter me in todays contest
(Diane McMahon 9:45am April 2, 2018)
Sounds wonderful, very interested. Thanks so much for the
opportunity.
(Marcia Berbeza 3:12pm April 2, 2018)
like it intresting
(Orna Soref 6:35pm April 2, 2018)
I like most of the list, count me in.
(Deb Pelletier 10:26pm April 2, 2018)
Registered users may leave comments.
Log in or register now!