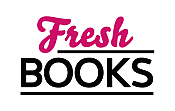 November's best reads...
Sonali Dev | Kimi, A Heroine with Unique Challenges and an Even More Unique Spirit
Giveaway

December 29, 2017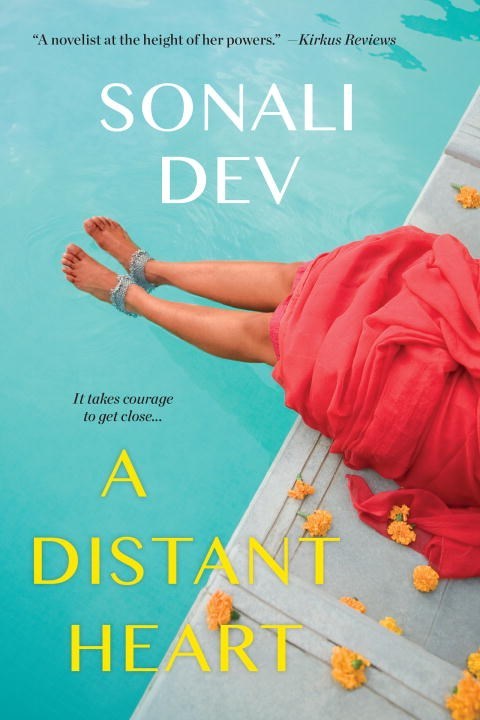 AVAILABLE
Bollywood #4

January 2018
On Sale: December 26, 2017
352 pages
ISBN: 1496705769
EAN: 9781496705761
Kindle: B06XZR97YK
Trade Size / e-Book
Add to Wish List

Also by Sonali Dev:
The Emma Project, May 2022
Incense and Sensibility, July 2021
Recipe for Persuasion, June 2020
Add to review list
Once Upon a Wedding, June 2019

Characters always come to me before plots. Plots in fact are something I have to wrestle down, often earning me a few hundred gray hairs before a book is done. But the characters, they are what make sacrificing my jet black locks worth every lost strand. When I started writing A CHANGE OF HEART, I meant to write a story about Nikhil, a doctor with Doctors-Without-Borders, finding healing after his wife's death when he meets the woman who got his wife's heart in a transplant.
The woman was Kimi, a wealthy politician's daughter who has been sick her entire life, and then her father acquires the heart that saves her but it's by nefarious means. Despite all her physical challenges, Kimi was such a bright and optimistic character that she really was more a healer than someone in need of healing, so she just didn't work as someone who fit with Nikhil, who really needed to resurrect the dead healer inside him. Jess — initially a secondary character whom the villain employs to entrap Nikhil — was that force for him. Nikhil and Jess just worked, leaving me with Kimi whom I loved, and I had to discover her story.
So, really, A DISTANT HEART came from this girl with all these challenges who refuses to feel like a victim and fights for everyone around her. What would that take— to live and feel alive in the confines of an entirely isolated ivory tower? What would it take to keep you going, to keep you grounded and hopeful and fighting? It would take a huge spirit, but also someone who engaged and nurtured that spirit. Someone like Rahul, who can stand up to anything, shoulder anything, no matter how much he's tested, even if he himself doesn't know that about himself.
I think of Kimi as a rocket who has been pumped full of fuel for years. She's been stuck in a sterile isolation chamber for twelve years. While in isolation, she's obsessed with the news and with gathering knowledge about the world. This makes her somewhat of an insufferable know-it-all, but she's been revving her engines for years, waiting to be blasted into the world. So when that finally happens nothing will hold her back, not her parents' being overprotective, not the love of her life breaking her heart.
She's determined not to let the world and all its rules and limitations get in her way. This, of course, comes with some learning experiences, because seeing the world through books and screens isn't the same as living in it, but she learns from them and keeps going. The way she interacts with the world is exactly how I wish I could.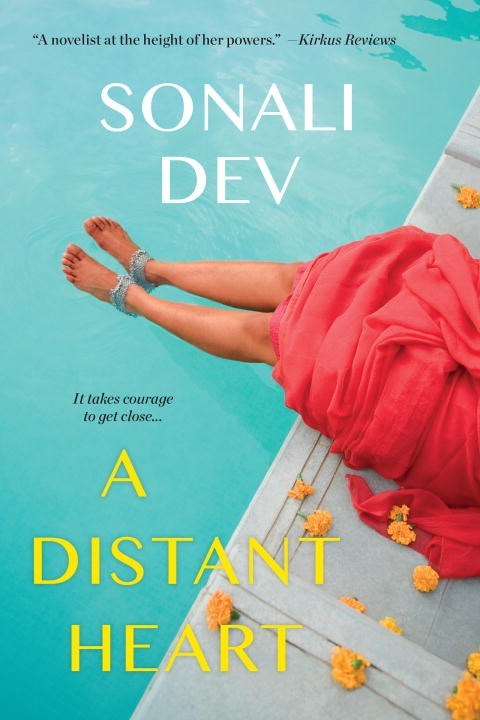 Her name means "miracle" in Sanskrit, and to her parents, that's exactly what Kimaya is. The first baby to survive after several miscarriages, Kimi grows up in a mansion at the top of Mumbai's Pali Hill, surrounded by love and privilege. But at eleven years old, she develops a rare illness that requires her to be confined to a germ-free ivory tower in her home, with only the Arabian Sea churning outside her window for company…. Until one person dares venture into her world.
Tasked at fourteen years old with supporting his family, Rahul Savant shows up to wash Kimi's windows, and an unlikely friendship develops across the plastic curtain of her isolation room. As years pass, Rahul becomes Kimi's eyes to the outside world—and she becomes his inspiration to better himself by enrolling in the police force. But when a life-saving heart transplant offers the chance of a real future, both must face all that ties them together and keeps them apart.
As Kimi anticipates a new life, Rahul struggles with loving someone he may yet lose. And when his investigation into a black market organ ring run by a sociopathic gang lord exposes dangerous secrets that cut too close to home, only Rahul's deep, abiding connection with Kimi can keep her safe—and reveal the true meaning of courage, loss, and second chances.
Romance Contemporary [Kensington, On Sale: December 26, 2017, Trade Size / e-Book, ISBN: 9781496705761 / eISBN: 9781496705778]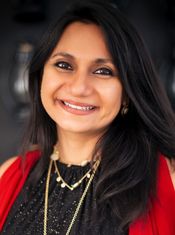 Sonali Dev's first literary work was a play about mistaken identities performed at her neighborhood Diwali extravaganza in Mumbai. She was eight years old. Despite this early success, Sonali spent the next few decades getting degrees in architecture and written communication, migrating across the globe, and starting a family while writing for magazines and websites. With the advent of her first gray hair her mad love for telling stories returned full force, and she now combines it with her insights into Indian culture to conjure up stories that make a mad tangle with her life as supermom, domestic goddess, and world traveler.
Sonali lives in the Chicago suburbs with her very patient and often amused husband and two teens who demand both patience and humor, and the world's most perfect dog.
What is the most unique challenge you'd face if you were locked away as Kimi was for health reasons? Tell us below and be entered to win!
Comments
11 comments posted.
Re: Sonali Dev | Kimi, A Heroine with Unique Challenges and an Even More Unique Spirit

I have faced a similar challenge, for personal reasons and by
choice. The challenge is, once things change, to find a
comfort level with being in "the world" again. That is
something I still have some issues with,
(Edward Washington 10:27am December 29, 2017)
I would face a great many challenges. Not being able to have
sunshine, walks, fresh air and my life would be severely
impacted by these difficulties since my health problems would
be increased.
(Sharon Berger 1:49pm December 29, 2017)
I am permanently disabled due to a bad car accident so I am
most often bed bound due to my condition. I have learned
that all you can do if live your life one day at a time.
(Nina Campbell 6:43pm December 29, 2017)
"What is the most unique challenge you'd face if you were locked away as Kimi
was for health reasons? Tell us below and be entered to win!" Loss of muscle
mass--it would be a unique challenge in the sense of a very serious challenge!
Inactivity is a terrible thing!
(John Smith 11:44pm December 29, 2017)
I'm always fascinated by the creative process that
authors go through to craft their stories. And it
intrigues me that the characters will demand that their
stories be changed right in the middle! So, wonder what
you're gonna do with all of those mice insisting on
coming in. Do THEY get their own story? ;-)
(Marcia Berbeza 12:05pm December 30, 2017)
Looks like a good read! Thanks for a chance to win.
(Connie Sahn 6:40pm December 30, 2017)
Would love the chance to read!
(Rebecca Shields 8:19pm December 30, 2017)
this sounds good
(Debbi Shaw 10:36pm December 30, 2017)
Can't wait to read!
(Chrissey Dormer 9:54am December 31, 2017)
I'm thankful to not ever having to face this problem, but I have an idea boredom would be my greatest challenge. I would need to find ways to create an interesting life within the confines of one room.
(Anna Speed 1:40pm December 31, 2017)
there are some days i wouldn't mind be all al one, but
for the mostpart i'd miss being able to walk outside in
the fresh air. i also think i'd be terribly bored --
after all there are just so many books one can read in a
day (!). it'd be very difficult be able to look out and
see the world going by without me.
(Sandy Haber 5:17pm December 31, 2017)
Registered users may leave comments.
Log in or register now!