Liana LeFey | The healing power of love
Giveaway! Comment and you could win a copy of ONCE A COURTESAN

March 29, 2017
One of the things I loved about writing ONCE A COURTESAN was that it allowed me to take a character (Jacqueline/Raquel) who'd survived terrible violence and give her the happy ending I felt she deserved. For me, seeing her defeat her abuser(s) wasn't enough (although I have to say it was immensely satisfying). I needed to see her overcome the emotional damage of that experience and live fully. For me, that meant her finding love. Since ONCE A COURTESAN is first and foremost a romance novel, romantic love is a given—but love comes in many other wonderful flavors, too. I wanted Jacqueline to experience some of those, as well.
Having been an only child, my friends were (are) more like family. In fact, I've said many times that friends are the family members we get to choose. Some of my friendships span more than three decades, and I'd trust those people with my life. Because their love and acceptance have been so vital to my happiness, I surrounded Jacqueline with a strong support network of steadfast friends. Being a mom, myself, I also wanted Jacqueline to experience the deep joy and fierce devotion of maternal love. Because she's unable to have children of her own, I made her a surrogate mother to the girls in her school. Her love for her students is reciprocated, making her "job" fulfilling and meaningful on a very personal level.
And now for the romance! For an abuse survivor, romantic love is never simple. It involves learning to trust again, which can be a long, arduous process for both survivor and partner. To trust is to be vulnerable, and anyone who has survived abuse knows how scary it can be to let anyone new get close. It requires an enormous leap of faith.
Those who have loved a survivor know how challenging it can be from that end, as well. It's not easy to watch a loved one struggle with painful memories and deal with the residual emotions they can sometimes evoke. Loving an emotionally injured person requires a great deal of compassion, acceptance, and patience. The good news is that "happily ever after" is possible for couples in this situation—in romance novels and in real life.
The love between Jacqueline and Will is forged in fire and tempered with patience and tenderness. Both are strong, independent types who must come to the understanding that while being tough can protect them from getting hurt, being vulnerable has great rewards as well as risks. Without vulnerability, change can't happen, relationships can't deepen, and love can't exist. Just as it is for us in real life, Will and Jacqueline have to risk getting hurt in order to attain the kind of love they each want and need.
Let me know what you think! Comment below and you'll be entered to win a signed copy of ONCE A COURTESAN and an audio copy of TO WED IN SCANDAL.
Once Wicked #2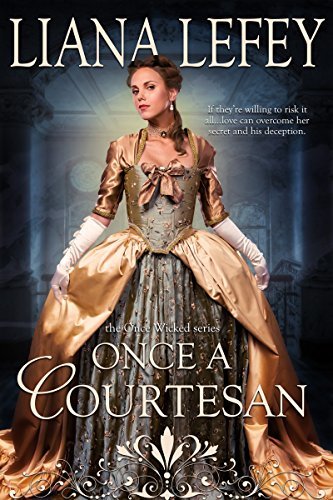 Constable Will Danbury has infiltrated a school to investigate an alleged crime. What he finds is a deeper, darker mystery—and a potent attraction to the alluring headmistress, Jacqueline Trouvère. But a constable can't get romantically involved with a suspect; even one he thinks is innocent, without committing career suicide.
As headmistress of a school devoted to saving the innocent daughters of London's soiled doves, Jacqueline's life is complicated. Will tempts her in ways she never thought to experience, but she believes no respectable gentleman could love a former courtesan.
Despite their best efforts to fight it, a romance blossoms. When danger jeopardizes the school, however, his deceptions and her omissions come to light, threatening to destroy their love. They must look beyond the past to save both their future together and the lives of those they've sworn to protect.
Each book in the Once Wicked series is a standalone story that can be enjoyed out of order.
Romance Historical [Entangled Select, On Sale: March 27, 2017, e-Book, / eISBN: 9781633758711]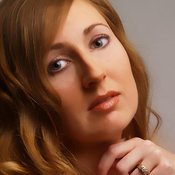 Liana LeFey delights in crafting incendiary tales that capture the heart and the imagination, taking the reader out of the now and into another world. Liana lives in Central Texas with her dashing husband/hero and their beautiful daughter. She's also privileged to serve one spoiled rotten feline overlord.
Fed on bedtime stories from such authors as Tolkien and Baum, Liana became a language-loving, book-gobbling monster at the age of four and has yet to be sated. All books are delicious, but her favorite flavor by far is romance! She began reading romance novels at fourteen with The Kadin by Bertrice Small and is now thrilled to be writing them for fellow enthusiasts.
Comments
16 comments posted.
Re: Liana LeFey | The healing power of love

I think the book sounds interesting and I do think it takes a lot of time and effort to overcome a violent past.
(Pam Howell 8:29am March 29, 2017)
I would love to read your book.Love helps heal all.
(Jean Benedict 3:46pm March 29, 2017)
I think it sounds like good. I would be interested in giving it a read.
(Valerie Miller 8:41pm March 29, 2017)
My best friend was there and went on to find her happily ever after in time. She's been married over 30 years to a very good man.
(Sharon Mitchell 10:37pm March 29, 2017)
This sounds like a wonderful story, and I look forward to reading it.
(Janie McGaugh 11:17pm March 29, 2017)
Wow - what a beautiful cover. Historical romance is one of
my favorites to read. I love reading about times that are
so different from today.
(Tammy VanScoy 11:39am March 30, 2017)
I would love to read this, as an abuse survivor, I can tell
you trust is hard to regain and it takes a very special
person to understand that.
(Linda Knowles 2:21pm March 30, 2017)
This sounds an interesting story. Thanks for this
opportunity.
(Nancy Luebke 6:30pm March 30, 2017)
The characters appear very sympathetic and the story and
background are thought-provoking.
(Irene Menge 8:50pm March 30, 2017)
I enjoy reading historic fiction because parts of the stories are based on fact.
(Jane Komppa 11:17pm March 30, 2017)
As a victim of childhood sexual abuse, this resonates with
me.
(Deidre Durance 10:03am March 31, 2017)
This captivating novel would be wonderful.
(Sharon Berger 11:05am March 31, 2017)
This is one book that sounds so good and I can really
relate to as I am a survivor and it first started in a
foster home. Then I trusted a man and married and he
bacame addicted and so on. So having the childhood abuse
then living with drug and alcohol abuse it can be trying
and tough to let your guard down again and I did .
(Peggy Clayton 4:24pm March 31, 2017)
Fan of historical novels
(Susan Jang 11:18pm March 31, 2017)
You've incorporated all the elements I love in a story. It's also a period piece and is set in a time I want to know more about. Looks good! Thanks.
(Mary Songer 10:53pm April 2, 2017)
This sounds like a very interesting book. I enjoy reading about someone who has to overcome huge obstacles.
(Anna Speed 12:35pm April 3, 2017)
Registered users may leave comments.
Log in or register now!