Ashlyn Chase | What Makes Boston Dragons Different?
GIVEAWAY: Win I DREAM OF DRAGONS

September 1, 2016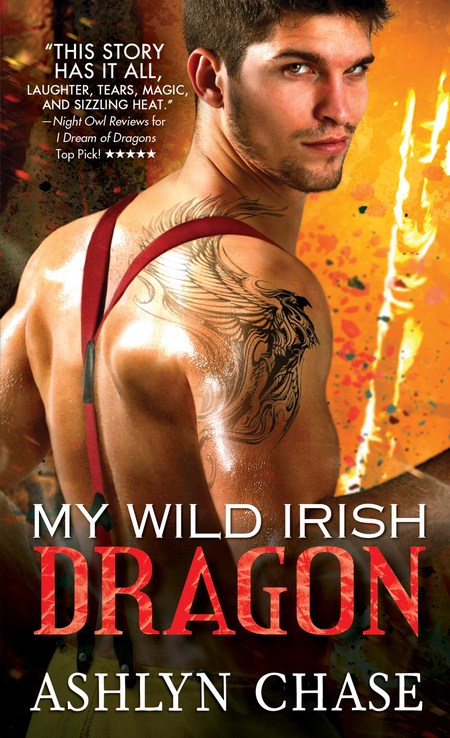 My Wild Irish Dragon
Ashlyn Chase
AVAILABLE
Boston Dragons

September 2016
On Sale: September 6, 2016
Featuring: Ryan Fierro; Chloe Arish
400 pages
ISBN: 1492610097
EAN: 9781492610090
Kindle: B01ENNQ242
Paperback / e-Book
Add to Wish List

Also by Ashlyn Chase:
The Goddess Gets Her Guy, December 2019
A Phoenix Is Forever, April 2019
More Than a Phoenix, September 2018
Hooked on a Phoenix, March 2018

Top five things that are different about the Boston Dragons series, and especially MY WILD IRISH DRAGON.
I partially wrote this book with dictation software while lying on my back.
My wonderful husband, Mr. Amazing, figured out a way to project my monitor onto the ceiling, I could see what I was doing and make corrections as I went along. I'Äôve just been waiting for someone to say, 'ÄúSee? We always knew you'Äôd make your living on your back.'ÄĚ
Peer pressure 'Äúforced me'ÄĚ to leave the country to research parts of this book.
A year ago, my daughter and I took a trip to Ireland. What did peer pressure have to do with it? I mentioned, jokingly, on my Facebook fan page that I needed to go to Ireland to research my Irish dragons. Well, wouldn'Äôt you know my wonderful fans started to chant, 'ÄúDo it! Do it! Do it!'ÄĚ It was practically a dare. I mentioned it to my daughter, and she said, 'ÄúThat'Äôs next on my bucket list!'ÄĚ Suddenly, we were planning our trip.
I learned what it takes to become a Boston firefighter.
My two main characters are both going after that job. Because one of my characters was from Ireland, I had to start at the very beginning. A Boston firefighter has to be a U. S. citizen for at least one year before applying. Then there'Äôs the civil service exam. Then an application. Then testing. Then interviews. And if you make it through all of that, there'Äôs training on Moon Island in Boston Harbor. After that, there'Äôs EMT training. Finally when assigned to a firehouse the newly trained firefighter is on probation. Some call them 'Äėprobies,'Äô but the correct term is FOP, firefighter on probation.
I had to create a whole new paranormal mythology.
My hero is a phoenix. Many are familiar with the legend of a bird that rises from its own ashes, reincarnated in fire. It goes back to ancient Rome. There's also a legend of a Firebird from the Indians of the American Southwest. Taking little more than that, I embellished the legend and created a legendary firefighting family. The Fierros of Boston. Fierro is Italian for fire. Boston doesn't have many Native Americans, but we have plenty of Italians. I figured if the worst happened to a firefighter, the only saving grace would be reincarnating from their own ashes.
The next series, the Phoenix Brothers, is a spinoff of this book.
That said, this is a spinoff of a spinoff of a spinoff. I affectionately call it the series that never ends. (I hope.) Strange Neighbors was the original series. Book 2 was THE WEREWOLF UPSTAIRS, and that inspired the spinoff series, Flirting with Fangs. Book 2 in the Flirting with Fangs series was HOW TO DATE A DRAGON. That came so close to hitting one of those prestigious newspaper bestseller lists that my publisher asked me to write more dragons. And that's where the Boston Dragons came from.
There are plenty of stories behind my stories, and it's fun to share some of that information with my readers. So thank you, Fresh Fiction, for letting me share here. Readers can find some more of these stories and other juicy tidbits on my Facebook fan page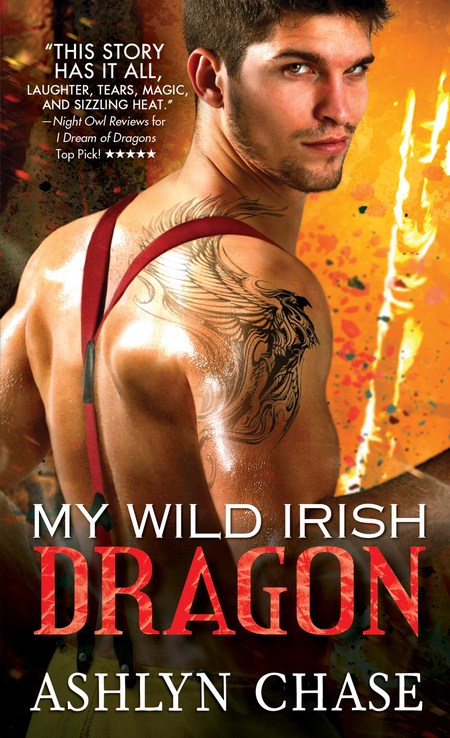 ONE JOB OPENING
TWO SHIFTERS APPLY…
SPARKS FLY
Dragon shifter Chloe Arish is hell-bent on becoming a Boston firefighter. She uses her Irish charm and fake documents to score an interview, knowing she has to work every bit as hard as a man'ÄĒharder if she wants their respect.
Born into a legendary Boston firefighting family, phoenix shifter Ryan Fierro can'Äôt possibly let someone best him on the training course or the job. He'Äôd never hear the end of it. When a feisty new recruit comes along who'Äôs determined to do just that, Ryan plots to kick her out'ÄĒuntil their sizzling chemistry turns explosive'Ķ
Romance Paranormal [Sourcebooks Casablanca, On Sale: September 6, 2016, Paperback / e-Book, ISBN: 9781492610090 / eISBN: 9781492610106]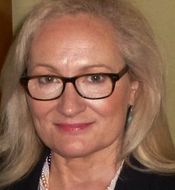 Where there's fire, there's Ash
Ashlyn Chase describes herself as an Almond Joy bar. A little nutty, a little flaky, but basically sweet, wanting only to give her readers a satisfying,entertaining experience.
She holds a degree in behavioral sciences, worked as a psychiatric RN for several years and spent a few more years working for the American Red Cross. She credits her sense of humor to her former careers since comedy helped preserve whatever was left of her sanity. She is a multi-published, award-winning author of humorous erotic and mainstream romances.
She lives in beautiful New Hampshire with her true-life hero husband who looks like Hugh Jackman with a salt and pepper dye job, and they're owned by a spoiled brat cat.
Comments
22 comments posted.
Re: Ashlyn Chase | What Makes Boston Dragons Different?

Fascinating post. Cool book and captivating writing.
(Sharon Berger 5:42pm September 1, 2016)
I so love your books. I loved your Strange Neighbors series and the Flirting With Fangs series. Now I can't wait to read more of your dragons. And a phoenix too, I'm in heaven. Can't wait for this one to come out.
(Linda Henderson 8:23pm September 1, 2016)
A Phoenix shifter as a firefighter hero? Sounds like great
fun.
(G. Bisbjerg 8:54pm September 1, 2016)
Oh this has caught my attention!
(Colleen Conklin 8:55pm September 1, 2016)
This sounds quite "fiery"! I look forward to reading it.
(Janie McGaugh 11:15pm September 1, 2016)
Dragons and shifters are always great reads. I am looking forward to adding your books to my collection. Sounds like your research trip was amazing. Thanks writing the books, and thanks for the chance to win.
(Amy Kincade 12:12pm September 2, 2016)
Would love to read this! I've never read a book about a
dragon shifter and a phoenix shifter. Sounds great!
(Tanja Dancy 5:57am September 2, 2016)
Great post. I look forward to reading your book.
(Leona Olson 8:15am September 2, 2016)
I must admit I have not read any of your books but this blog is so interesting that I know I'll be reading this book. It's on my TBR list!!
(Bonnie Capuano 8:45am September 2, 2016)
I love Ash's answers :). I am also a big fan of her books
and love this series spin off of the spin off of the spin
off :). They are really fun reads and I can't wait for
this one. Thank you.
(Victoria Sloboda 4:23pm September 2, 2016)
This is a new to me author. I can see I have some catching up
to do! Interesting premise in the Firefighters series.
(Kathleen Bylsma 5:04pm September 2, 2016)
I'm dying to read this book. Irish and a fire fighter what more can you want.
(Amy Burke 7:18pm September 2, 2016)
I'm a new to you reader. But I adore dragons being I'm born
in the year of Dragon. I've been to Boston where you'll
find a lot of Irish and Italians. We lived in RI where
there is a abundance of Italians. Enjoyed your guest post.
(Zina Lynch 9:25pm September 2, 2016)
Firefighters, Irish and paranormal all in one book. I know I'll love it.
(Donna Graham 1:54pm September 3, 2016)
I haven't read a story about a dragon shifter yet!
(Diane Sallans 3:07pm September 3, 2016)
Very interesting post. Wow, didn't know what our brave firemen
go through. Look forward to reading this.
Carol L
Lucky4750 (at) aol (dot) com
(Carol Luciano 9:10am September 4, 2016)
Looks like an awesome read.
(Stephanie Allen 10:59am September 4, 2016)
Your book sounds like one I would enjoy.
(Jackie Wisherd 11:37pm September 5, 2016)
I have to commends you for researching on Irish dragons and firefighters. Not the easiest of topics to research due to so much information about both subjects. That is what makes me want to read your books.
(Kai Wong 1:54am September 6, 2016)
This sounds HOT!!
(Vanessa Hinman 10:34am September 7, 2016)
I like the phoenix rising story too - interesting take off!
(Beth Elder 12:45pm September 7, 2016)
I love how the mind of a writer works! Please don't ever stop.
After this I can't begin to imagine where you will go. You keep
us entertained!!!
(S W 4:08pm September 8, 2016)
Registered users may leave comments.
Log in or register now!