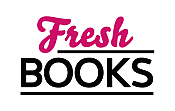 Kick off a new year with great reads!
Amanda McIntyre | Earth Day April 22, 2014

April 22, 2014
Rustler's Heart
Amanda McIntyre
AVAILABLE
The Kinnison Legacy #2

March 2014
On Sale: February 27, 2014
Featuring: Rein Mackenzie; Liberty Stenapolas
174 pages
ISBN: 1613336373
EAN: 9781613336373
Kindle: B00INK4PAK
Paperback / e-Book
Add to Wish List

Also by Amanda McIntyre:
Worth the Wait, December 2018
No Strings Attached, March 2016
Renegade Hearts, July 2015
Rustler's Heart, July 2015

"Salt of the Earth" Many of you are familiar with the term, used in biblical text , it not only refers to a spiritual meaning, but has a context, too, that refers to one who is grounded, a person who respects the earth, cares for it—in short, those generations of farmers and ranchers who have sustained the temperament of weather, markets, and life itself to sustain and serve the world with crops, produce and education.
Born in in Oklahoma, I have lived all my life in a small town community in the Midwest. Much of my writing comes from my experiences living in a farm town. There is a sense of being close-knit. From the local diner where the farmers meet each morning for coffee, and where discussions revolve around the latest in model of combine or how many acres they plan to put in come spring. It's about helping out your neighbor, oftentimes working dawn to dusk, looking a man in the eye when you shake his hand and taking pride in what you believe.
Around here, "Earth Day" is not simply a day—it's a way of life.
A fav song on my writing playlist is the Dixie Chicks song, "Cowboy Take Me Away." In particular the verse, "I wanna touch the earth, I wanna break it in my hands. I wanna grow something wild and unruly," served to build the personas of my characters in this series. The song speaks to me about a chosen way of life, something that's in your blood, part of who you are—an homage to the hardworking, resilient men and women of rural America. (*see this great Paul Harvey tribute to the farmer:
YouTube )
To me—ranchers and farmers are our modern day 'cowboys."
I've asked readers (probably some of you) what is your definition of a cowboy? The responses range from a man of integrity, loyalty, respectful (of women),kind to animals and children (very popular) hot bods hewn from hard work outdoors, a man you can count on and while tough as a rock, has a softness about him. (And, of course, all of my Kinnson men carry these attributes as well as look good in Wranglers, snap shirts and Stetsons!)
Here is a bit of an overview of the Kinnison series. Jed Kinnison is a successful cattle rancher in a small community of End of the Line, Montana. He meets and falls in love with a woman who steals his heart, then abandons him and her boys a year after they marry and after he's adopted the two boys. Less than a year later, when tragedy takes the life of Jed's sister and brother-in-law, he becomes a father once more to his only nephew. These three misfit boys, under Jed's watchful eye and care, learn all there is to know about running a ranch, respecting the earth, and giving back the blessings, you've been given. Struggling to overcome their individual emotional obstacles the three grow into formidable men and when Jed passes, they are left as his legacy--left to fulfill the dream he had of making the Last Hope ranch a "working ranch" where the lost and wounded. Where, like his "sons," those needing a place to heal could do so with hard work and the beauty of nature as tools for their recovery.
Jed and his sons are men of the earth. Their hands are scarred and calloused, their skin is bronzed by the sun. They have a respect for traditions, the mountains, woods and fields is engrained into every fiber of their being. Because they understand that when you take care of the land it will take care of you.
Celebrate this earth day by taking care of what is around you. Volunteer, if that's your thing, get out for a walk, take a drive down a back country dirt road—or if you like, settle on that front porch swing with one of Amazon's best-selling contemporary western romances--RUGGED HEARTS (Book I) or RUSTLER'S HEART (Book II) And get to know the Kinnison men and the women who will tame them!
Today, I'm saving a tree by giving away two e-books!! Two winners will receive your choice of either RUGGED HEARTS (Book I-Wyatt) or RUSTLERS HEART (Book II-Rein) of the Kinnison Legacy series.
I'd like to hear what the term "salt of the earth" means to you? How do you celebrate Earth day?
Make Earth day a way of life!
Blessings & cowboy dreams~
You can learn more about Amanda McIntyre's books, and how to join her social networks at her Fresh Fiction page
Excerpt from RUSTLER'S HEART by Amanda McIntyre
(Set-up; Rein still denies he has feeling for Dalton's sister)
"I don't have any issues with your sister, Dal, I just can't let her push my buttons." He started down the lane.
"Absolutely bro, unless you happen to like it."
Rein stopped and looked over his shoulder, the flashlight illuminated Dalton's wide smile. "For the record, I don't."
His brother shrugged. "Just sayin.' Seems like you two spend an awful lot of time sparrin' with each other."
"You've had too many beers." Rein waved away the comment. He didn't want to think any more about this tonight. He wanted to lose himself in his work. Do something constructive. Blow off some steam.
"I only had two and I've got eyes, Rein. Not sure what you think, but I can tell when a woman is interested in a guy."
He refused to entertain the thought. Not tonight. "I'm going down to cabin three and do some work."
"Hey, Rein, for the record. You should stop up to Betty's and see what she's done with the place. New uniforms, new menu, looks pretty good. Liberty has quite a talent."
"I'm sure she did a fine job."
"You know, you can be as hard-headed as her."
"Kiss my ass, Dalton. See you in the morning."
"Sweet dreams, bro. I'll be up here in civilization, if you need me."
He was in no mood to tolerate Dalton's teasing. Rein trudged past her cabin, jerking his gaze away when he saw her pass by the window. She might well be talented in many ways, but the woman was trouble, a free spirit. She did not intend to stick around and that theoretically should please him, but it only frustrated him more. Dammit. He wasn't a loner like Wyatt. He was good with people, had friends. Maybe seeing Caroline again, realizing how enamored he'd once been of her, made him realize he wasn't ready yet for that type of commitment. Hell, maybe that was the one thing he and Liberty had in common. He had goals, his Uncle's dream to finish. She wanted to start a new life. Neither of them appeared to want any strings.
And that scared the hell out of him.
Comments
16 comments posted.
Re: Amanda McIntyre | Earth Day April 22, 2014

To me "salt of the earth" means downhome, honest, heartfelt,
some would say goodie too shoes type of person.
I plant a tree for Earth Day. sometimes even take the kids on
nature walk .
(Tina Ullrich 9:27am April 22, 2014)
I've heard that too, Tina. I find it odd that some consider
those attributes and things like kindness as a "weakness" of
some sort. In actuality, it takes far more courage, I think to
be honest, kind, compassionate. I would love to hear more on
this topic as well, if anyone wishes to chime in!
(Amanda McIntyre 9:30am April 22, 2014)
Salt of the earth means a good person to me.
(Pam Howell 10:02am April 22, 2014)
Happy Earth Day! Salt of the Earth is a good and honest person...
(Colleen Conklin 12:46pm April 22, 2014)
salt of the earth means to me a good person who cares for
others
(Denise Smith 12:47pm April 22, 2014)
Just curious, can a good, honest person be a sexy hero or
heroine? Most of mine to be honest, come with baggage that
they have to get rid of before they can move forward with
their HEA. But deep down they are "salt of the earth"
...maybe "diamond in the rough" is a better term ;)
(Amanda McIntyre 2:38pm April 22, 2014)
It means a good person to me.
(Wilma Frana 3:02pm April 22, 2014)
'Salt of the earth' to me is someone good, honest and loyal.
(Marcy Shuler 5:17pm April 22, 2014)
thanks for the contest and hope your having fun with your writing. Happy Spring.
(Gloria Vigil 8:57pm April 22, 2014)
Kind-hearted and always ready to lend a helping hand.
Thanks for the contest!
(Patricia Cochran 10:01pm April 22, 2014)
My version of "salt of the earth" is a kind, loyal,
hardworking person who may or may not have baggage, but is
always trying to do the right thing and make their part of the
world a better place. He or she regrets it when they do mess
up because hey, they are only human.
(Glenda Martillotti 10:57pm April 22, 2014)
Kind, loyal, honest,heart-warming, and most of all, a person you can trust with your life and beyond life.

Of course, if they are super hot, that certainly doesn't hurt!!

Later,

Lynn
(Lynn Rettig 2:13pm April 23, 2014)
Warm, honesty, funny and takes care of himself.
(Darci Paice 10:02am April 24, 2014)
To me a person who is described as "salt of the earth" is hard working, trustworthy, and someone you can rely upon in times of stress.
(Anna Speed 12:56pm April 24, 2014)
Salt of the earth is hard working and honest and probably a little old fashioned.
(Denise Austin 2:22pm April 24, 2014)
honest, faithful, respectful of everyone and everything
(Gina Keitz 6:14pm April 24, 2014)
Registered users may leave comments.
Log in or register now!