Frances Kazan | Visiting Turkey and Discovery

September 7, 2013
AVAILABLE

August 2013
On Sale: April 12, 2013
Featuring: Mary Di Benedetti; Halide Edib Adivar; Mustafa Kemal
256 pages
ISBN: 1623160049
EAN: 9781623160043
Kindle: B00C0U1FFW
Hardcover / e-Book
Add to Wish List

Also by Frances Kazan:
The Dervish, August 2013
Halide's Gift, September 2002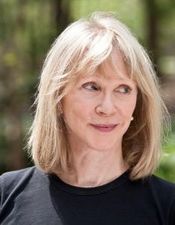 In the late 1980s, my husband and I used to visit Turkey every summer. Elia had been born in Istanbul; his parents brought him to America when he was four. My interest in Turkish history was initially sparked during our visit to Kayseri, where Elia's forebears had lived for centuries in the Greek neighborhood of Germeer, long ruined and deserted by the time we arrived. Later, as we wandered round the covered market, looking for the place where his grandfather sold rugs, I noticed he bore strong resemblance to the local Turks. They were the same build, had the bushy brows, and large nose. Physically Elia belonged in Kayseri, yet he described himself as Anatolian Greek. This was my first hint of the complex, cultural mosaic of Turkish history.
We traveled on to Cappodocia, explored thousand year old caves, once inhabited by Christians; wall paintings depicted stories of Christ not found in the New Testament. We climbed the man made hill at Catal Huyuk, then unexcavated; archeologists surmised a seven thousand year old settlement lay buried under our feet. Sweltering in the dusty heat we visited the tomb of Mevlana Rumi, in Konya, capital of the Seljuk Sultanate. Who were the Seljuks, I wondered, where did they belong in the historical continuum? In Istanbul we gazed in awe at the interior of the Hagia Sophia, once a Byzantine cathedral, then a mosque, finally a museum.  Later we rested in the shady garden of an Ottoman mansion, our conversation interrupted by the call of the muessin summoning the faithful to prayer.
My curiosity lead to study, eventually I finished a Master's Degree.  That's how I found myself in the Near Eastern section of the library at NYU, where I came across the Memoirs of Halide Edib. a mesmerizing  portrait of life in late Ottoman Istanbul, before the Empire was annihilated in World War One. Her second memoir was a detailed, firsthand account of the Turkish war of Independence and the bloody struggle to create a Republic from the ashes of the past. Having been educated at the American Girls College in Istanbul, she wrote in English.
Halide Edib was such a compelling figure she became the focus of my studies. My thesis analyzing her relationship with the United States was my first Turkish publication. For a brief time I thought about doing a doctorate, until my advisor told me I was crazy. Proficiency in six languages was required, SIX, including Arabic, and Persian.
"You'll kill yourself, why not write another book?"
Since I'd already published Goodnight Little Sister, this made sense.
Halide Hanim's memoirs formed the basis of my novels Halide's Gift and The Dervish. Having visited Turkey many times, it was not hard to imagine the setting, I had studied Ottoman history, my passion for my subject kept me going through the years it took to complete both books. I may yet do that Ph.D. but not in Ottoman Studies.
The Dervish Mary Di Benedetti, an American war widow, joins her family in Constantinople in 1919, during the Allied occupation. Befriended by Halide Edib Adivar, Mary becomes involved with followers of Mustafa Kemal (later Ataturk). Based on first hand accounts of the Turkish nationalist resistance, The Dervish is an adventure story that details the extraordinary events that culminated in 1923 with the creation of the Republic of Turkey.
Comment to win one of two copies of The Dervish.
Comments
27 comments posted.
Re: Frances Kazan | Visiting Turkey and Discovery

I LOVE LEARNING history and culture incorporated into the novel
(Debbi Shaw 1:01am September 7, 2013)
This sounds extremely interesting. I'm glad you still might
get a doctorate!
(Jodine Poulin 1:33am September 7, 2013)
I love to read historical novels and can't get enough of your books.
(Elaine Thomas 9:58am September 7, 2013)
I would love to read this book. It's sounds very interesting! Thanks
(Bonnie Capuano 10:10am September 7, 2013)
There is so much to learn about that part of the world that has been distorted by other cultures who have seemed to overshadow the original peaceful inhabitants who have a story to tell. Your travels sound fascinating, and since I haven't had a chance to read any of your books yet, due to the fact that I didn't know they were out there, it sounds like I have some reading to do!! Your latest book sounds like it will be a great read for the upcoming Fall, and I'm looking forward to reading it very much!! Thank you for bringing the story up front and center and keeping their story alive!!
(Peggy Roberson 10:14am September 7, 2013)
What a fascinating and captivating novel. this interests me
greatly and your post was memorable and very special. Best
wishes and much happiness and success.
(Sharon Berger 10:45am September 7, 2013)
Historical fiction is my favorite! Your writing is always great so I know the book will very good! Thank you.
(Ann Martinisi 10:48am September 7, 2013)
At 96 yrs old I still love a good story.
(Emily Pucko 11:20am September 7, 2013)
I'd love to read this. I love reading about history, fiction or non-fiction. It sounds great!
(Kathleen Gardiner 12:23pm September 7, 2013)
I love to read historicals. I also like to find new writers to read. I'm glad that you put in something different besides England. I always like to find a new book about a different culture to read about I know that I will enjoy this book. Its going on my New Writers to read list.
(Felicia Sidoma 12:47pm September 7, 2013)
I don't think that I have read any book with a subject which sounds as fascinating in a historical fiction or non fiction as your book. I would absolutely love to be the recipient of Dervish, or actually, any other books that you have written or will write such as this. Sounds incredible to me. Thank you for the opportunity to possibly win a copy. Sincerely, Cynthia
(Cynthia Blain 1:27pm September 7, 2013)
Anthropology/archaeology is my major in college and so i always like to learn more.
What interesting visits you must have had.
I have added you to new authors for me to read.
Appeciate the giveaway.
(Leona Olson 2:54pm September 7, 2013)
Wow, Congrats on your new book: THE DERVISH. I would love to
read about other cultures from other countries. This sounds
like a fascinating book to read about Turkey culture. I
would love to win and read your book this Fall. Thank You
very much. Cecilia CECE
(Cecilia Dunbar Hernandez 8:42pm September 7, 2013)
Istanbul is on my bucket list!!!!!
(Susan Coster 9:08pm September 7, 2013)
I love to read historical novels. I feel like I can travel to different places in my mind. Thanks would to win your book.
(Linda Hall 9:43pm September 7, 2013)
I'm a history major. I do find when I'm in a foreign country, I like to go to the museum or ask a bunch of questions to the tour guide about the country's history. I only know a little bit of the Ottoman history but then again, I also like to read historical fiction just to make the textbooks easier for me to absorb the facts.
(Kai Wong 11:22pm September 7, 2013)
i love historical novels the most i usually when looking for
new books to read they are the ones i search out to buy first
(Denise Smith 12:21pm September 8, 2013)
Historical fiction and even real history are my favorite. Love it!!!
(Vicki Hancock 3:54am September 8, 2013)
A fascinating period and little known here in the US--I think I will love it
(Janet Martin 9:30am September 8, 2013)
I love historical fiction about events I don't know much about...it's such a great way to pique my interest.
(Mary Verner 9:35am September 8, 2013)
I love historical fiction and the setting seems like something I haven't read a lot about before. Looks fabulous.
(Pam Howell 12:15pm September 8, 2013)
This sounds
like a fascinating book to read about Turkey culture. I
would love to win and read your book this Fall. Thank You for this giveaway.
(Shirley Sego 12:23pm September 8, 2013)
Wow, I have never read about this time in world history. Sounds very layered and interesting.
(Laura Gullickson 9:39pm September 8, 2013)
A must read for me. I have Turkey on my travel wish list.
(Mary Preston 7:24am September 9, 2013)
Sounds amazing! Love history!
(May Pau 10:41am September 9, 2013)
More you can get at this website is free codes of itunes and you can be generating free cards from the itunes gift card generator here. This is a very simple way to get cards online from the store for music.
(Kelly Brook 12:09pm July 12, 2016)
Thanks a lot for the free iTunes cards here that you can use for the music.
(Kelly Brook 12:12pm July 12, 2016)
Registered users may leave comments.
Log in or register now!