Lindsay McKenna | A Salute to Afghanistan, OPERATION FORBIDDEN

February 26, 2011
I have a great, personal love for the people of Afghanistan. Because I'm a GIA Colored Stones graduate, my hobby is creating beautiful gemstone necklaces, earrings and bracelets for my worldwide clientele. Every year I go to the Tucson Gem Show in Tucson, Arizona. It's the world's largest gem show! Nearly every country in the world flies in their lapidary items that are indigenous to their country to be sold to buyers like myself. There are thousands of buyers who flock to this stellar event. The Tucson Gem Show is so big that it's not held in just one place. Rather, it is scattered all over Tucson at different venues, tents, motel/hotels. It's the dim sum plate of the lapidary world.
I love Lapis Lazuli, a dark blue stone that is indigenous to Afghanistan. Over the years, I have made friends with our dealers who come from that war torn country. These men are hospitable, kind and always offer to feed us when we come into their hotel room where they have their lapis on display. Afghans are some of the greatest 'horse traders' in the world, and I mean that as a compliment. This is a very poor country and any mining is done by HAND. There are no machines to dig the blue lapis lazuli out of the mountains of north Afghanistan. When you understand rock mining (and I do because I've done a fair share of it in Montana digging for opals and sapphires), you have a far better appreciation of the gemstone you see in their display.
By the time OPERATION: FORBIDDEN comes out in March, 2011, as a Silhouette Romantic Suspense, the Tucson Gem show will have come and gone. I'll be at the show in February and I will have met with my Afghan dealers. Because of my respect for the people of Afghanistan, I wanted to create a hero who had roots in this country. I wanted to show the positive, wonderful side of Afghan people through him. I have a deep respect for Afghans because their lives are so hard. And life is fragile there. I also wanted a hero who could stand between the world of the West and the world of the East. I hope my readers will enjoy this unusual hero. I loved writing about him and how he sees life on a daily basis. I hope you fall in love with Captain Kahlid Shaheen, as I did.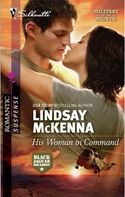 The heroine in this story is Captain Emma Trayhern-Cantrell. She is the daughter of Alyssa Trayhern (Morgan's Mercenaries and sister to Morgan Trayhern) and Clay Cantrell. Emma has her mother's red hair and temperament. She's an Apache gunship pilot and a member of the Black Jaguar Squadron stationed in Afghanistan. Emma takes no prisoners. She's part of the Trayhern Dynasty where each child fulfills their destiny in the military. The Trayhern's have served their country since it was born over two-hundred and fifty years ago. And Emma has gotten herself into a lot of trouble with the CO of BJS, Major Dallas Klein. And now, she's trying to wipe the black mark out of her personnel jacket that she put there with some bad decisions (HIS WOMAN IN COMMAND, Silhouette Romantic Suspense, March, 2010, Black Jaguar Squadron/Morgan's Mercenaries, Book 1 of 3, Nike's tale). And Emma will do just about anything to make it so. Dallas has a highly unusual request and she thinks Emma can fit the bill. Plus, if she'll take this six month assignment, it could erase that black mark in her jacket. Emma jumps at the chance.
I believe this book is what I term a 'crossover' novel. It's unique. It's different. And it pulls in a lot of my own experiences with the Afghan people and wanting readers to see another side to them. The war in Afghanistan shows only one facet. I wanted to show other, far more positive ones. Do let me know what you think of the novel. You can always reach me at: mink82841@mypacks.net. And drop over to www.lindsaymckenna.com to see the gorgeous cover and more information on this coming novel. You can always sign up to connect with me on http://www.facebook.com/eileen.nauman. And this is Book 2 of 3 for the BJS in Afghanistan. Book 3, yet untitled, will come out in 2012! Stand by!
Comments
12 comments posted.
Re: Lindsay McKenna | A Salute to Afghanistan, OPERATION FORBIDDEN

Being from a military family, this book sounds very interesting. Would love to read. Thanks.
(JoAnn White 12:00pm February 26, 2011)
sounds very good. hope I win:)
(Barbara Studer 12:13pm February 26, 2011)
Your love of the Afghan people comes through in your blog. I too, love the lapis stone!! I find it to be as mysterious as the people. Your book has that edge of suspense to it, or at least that's what I picked up on from reading your interpretation. I'm anxious to read it. Thank you for sharing your thoughts, and for giving me a chance to win your book.
(Peggy Roberson 1:02pm February 26, 2011)
Lots of military men in our family, so I know where your from.
(Diane Sadler 1:08pm February 26, 2011)
I love good military stories and you write great ones.
(Christina Harrison 1:25pm February 26, 2011)
I have always enjoyed your military romance stories. They always hit the right notes.
(Carol Drummond 2:11pm February 26, 2011)
Your book sounds awesome! I am intrigued by your love of gemstones. My husband is a huge collector and we visit many of the shows in the North Carolina area in the summer. His dream has always been to go to the Tucson show! As well, our son freaks out over lapis lazuli. We bought a huge and gorgeous piece for him last summer. Enjoy the show and please post something about it, won't you?
(Connie Fischer 5:24pm February 26, 2011)
Interesting to have a BJS plot line move to Afganistan. I will definitely have to follow it through the entire trilogy.
(Susan Driskill 5:24pm February 26, 2011)
I love military romance stories! dancealert at aol dot com
(Brenda Rupp 5:44pm February 26, 2011)
Your book sounds like a treasure. Can't wait to read it.
(Lisa Richards 8:38pm February 26, 2011)
I love your military romance stories and the strong men and women you create. Looking forward to reading your new book. Enjoyed your blog on Afganistan and lapis lazuli. Thank you!
(Karen Cherubino 1:26am February 27, 2011)
Gems and danger, a perfect combination I look forward to reading and learning more about your background in stones.
(Alyson Widen 11:16pm February 27, 2011)
Registered users may leave comments.
Log in or register now!