DiAnn Mills | Author-Reader Match: AIRBORNE + Giveaway!

September 8, 2020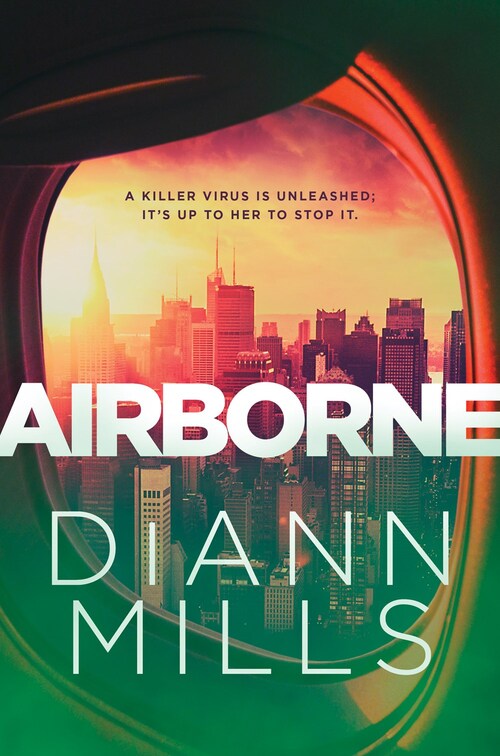 AVAILABLE

September 2020
On Sale: September 8, 2020
Featuring: Heather Lawrence
400 pages
ISBN: 1496427149
EAN: 9781496427144
Kindle: B085FTJJ9Q
Hardcover / e-Book
Add to Wish List

Also by DiAnn Mills:
Airborne, September 2020
The Oregon Trail Romance Collection, November 2019
The Homestead Brides Collection, October 2019
Fatal Strike, September 2019

Instead of trying to find your perfect match in a dating app, we bring you the "Author-Reader Match" where we introduce you to authors as a reader you may fall in love with. It's our great pleasure to present DiAnn Mills!
WRITES:
DiAnn Mills writes romantic suspense. Her latest title, Airborne, releases in print today, September 8, 2020.
ABOUT:
Romantic suspense writer seeking readers who want to ride the wings of a suspense-filled adventure with FBI Special Agent Heather Lawrence. She's pregnant, her husband wants a divorce, and a deadly, mysterious illness appears onboard her transatlantic flight.
What I'm looking for in my ideal reader match:
Expects every scene to vicariously export them into an adventure.
Desires a suspenseful story seen through the eyes of a strong heroine or hero.
Prefers a clean story that doesn't hold back on the reality of crime and the world we live in.
Craves an emotional experience through the heart and mind of point-of-view characters.
Wonders how the FBI, CDC, and federal and local agencies work together to solve a horrendous crime.
Questions how a virus could be unleashed to unsuspecting people.
Wants a thrilling FBI story.
Discovers how a heroine responds to betrayal and abandonment.
Longs for a thread of romance while encountering scene after scene of suspense.
Engages in investigating other characters who may have deadly plans.
What to expect if we're compatible:
Regular contests and giveaways.
Opportunities to connect virtually with DiAnn via blog, website, and social media. She'll share her love of virtual coffee and chocolate!
Always a timely response to emails.
--
COMMENT TO WIN:
If DiAnn is a good match for you, comment below to be entered in a random giveaway of a delicious bread basket filled with sweet pecan bread, peach pecan, amaretto preserves, and raspberry pecan preserves, straight from San Saba River Pecan Company in DiAnn's state of Texas.
--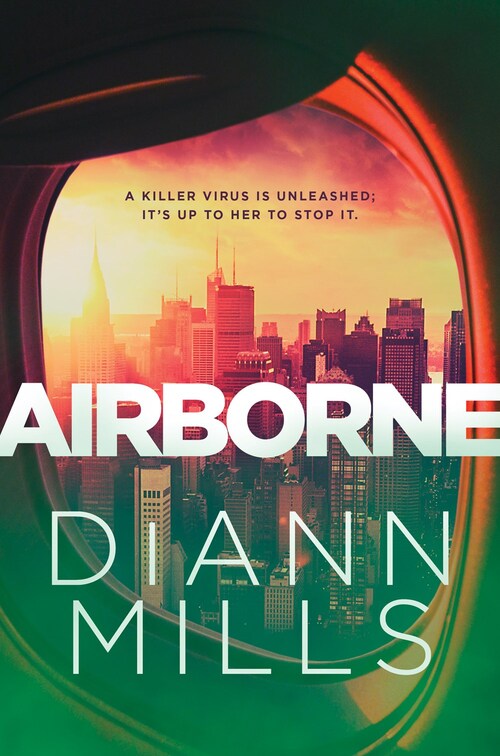 Heather Lawrence's long-awaited vacation to Salzburg wasn't supposed to go like this. Mere hours into the transatlantic flight, the Houston FBI agent is awakened when passengers begin exhibiting horrific symptoms of an unknown infection. As the virus quickly spreads and dozens of passengers fall ill, Heather fears she's witnessing an epidemic similar to ones her estranged husband studies for a living—but this airborne contagion may have been deliberately released.
While Heather remains quarantined with other survivors, she works with her FBI colleagues to identify the person behind this attack. The prime suspect? Dr. Chad Lawrence, an expert in his field . . . and Heather's husband. The Lawrences' marriage has been on the rocks since Chad announced his career took precedence over his wife and future family and moved out.
As more victims fall prey days after the initial outbreak, time's running out to hunt down the killer, one who may be closer to the victims than anyone ever expected.
Inspirational Romance | Inspirational Mystery | Romance Suspense [Tyndale House Publishers, On Sale: September 8, 2020, Hardcover / e-Book, ISBN: 9781496427144 / eISBN: 9781496427151]
Crisis brings out the best and worst in people.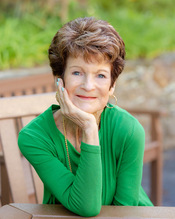 Expect an Adventure
DiAnn Mills is a bestselling author who believes her readers should expect an adventure. She is a storyteller and creates action-packed, suspense-filled novels to thrill readers. Her titles have appeared on the CBA and ECPA bestseller lists; won two Christy Awards; and been finalists for the RITA, Daphne Du Maurier, Inspirational Readers' Choice, and Carol award contests.
DiAnn is a founding board member of the American Christian Fiction Writers, a member of Advanced Writers and Speakers Association, Mystery Writers of America, Sisters in Crime, and International Thriller Writers. She is Director of The Blue Ridge Mountain Christian Writers Conference, Mountainside Marketing Conference, and Mountainside Novelist Retreat with social media specialist Edie Melson where she continues her passion of helping other writers be successful. She speaks to various groups and teaches writing workshops around the country.
Comments
22 comments posted.
Re: DiAnn Mills | Author-Reader Match: AIRBORNE + Giveaway!

We're defintitely a match - and I've loved the books of
yours I'v already read! The gift basket sounds delicious.
Your new book another winner.
(Nancy Reynolds 9:52am September 8)
My mother had a pecan tree in her yard in West Texas, Monahans.
(Leona Olson 1:30pm September 8)
Yes we are a Match Thank you for such an amazing giveaway I Love Pecan pie so much it is so yummy Pecans are my favorite!
(Sarah Taylor 4:29pm September 8)
those breads sound delicious
(Vickie Couturier 6:19pm September 8)
Yes we are a match, Thank you for a wonderful giveaway
(Cynthia St. Germain 8:49pm September 8)
I love your Romantic Suspense writing and those breads sound amazing! We're
definitely a match!
(Tracy Urschler 9:30pm September 8)
I'm so glad I found a new author! She seems to be a perfect
match!
(Megan Allen 10:01pm September 8)
Yes we are! Thank you for the giveaway!
(Meredith Winn 10:50pm September 8)
Yep we are a match. I like discovering new authors in
different genres than I'm used to reading. Foods with pecans
and Amaretto sound delicious.
(Alyson Widen 11:44pm September 8)
I love good suspense. That genre was what I first started
reading and it remains a favorite along with historical
fiction. We would be a good match because I like clean
story lines that follow a tightly woven plot. A realistic
suspense that shows how good people and good investigative
work goes up against the evil in the world. Thank you for
the giveaway.
(Patricia Barraclough 3:07am September 9)
If you was to provide me with this gift Bread basket full of
all kinds of goodies from San Saba River Pecan Company I
would most unquestionably say that you DiAnn Mills came into
my life with your book as it was meant for us to call each
other a good match.
Good Luck with your book!
(Robert Young 1:12pm September 9)
Yes, a match!
(Judy Gregory 3:27pm September 9)
I enjoy reading romantic suspence and the bread sounds
interesting.
(Melanie Rosen 8:36pm September 9)
DiAnn's stories are fabulous!
(Caryl Kane 9:00pm September 9)
We are a match thanks for the chance.
(Sandra Dufoe 9:19pm September 9)
A great title and great story.
(Rebecca Shields 7:43am September 10)
This looks like such a good book!
(Jessica Whitacre 8:57am September 10)
Yes, we are definitely a match. Also, I'm fascinated by
your giveaway. Everything sounds delicious.
(Anna Speed 2:05pm September 10)
We're a match! Thank you for sharing about Airborne! It
looks great!
(Victoria Scott 11:34pm September 10)
great match - thanks for the chance to win...
(Martin Bodnar 9:40am September 12)
Absolutely a match! Reading is my absolute
favorite thing and to find the right author is
a special thing. And if I win, I truly
appreciate it and you!
(Sarah Woodhouse 6:52pm September 12)
You sound like a match! I love suspense, clean stories and
lots of action. I look forward to reading Airborne.
(Debra Mowatt 8:41pm September 12)
Registered users may leave comments.
Log in or register now!