Sara Rider | Top 5 Swoon-Worthy & Sexy Neighbors-to-Lovers Romances

September 28, 2018
If you've ever lived in an urban or suburban area, you've probably experienced a neighbor from hell. For me, living next to a man who likes to play Shaggy's greatest hits at 3 am wasn't exactly fun, but it did give me the inspiration to write a neighbors-to-lovers romance.
In Make Me Fall, Nora and Eli are next-door neighbors who don't exactly get along. His late nights and loud noises from his home reno projects have been driving Nora crazy, even if she appreciates how good he looks while operating his circular saw. For months, the only communication they've had is through antagonizing notes left in each other's mailboxes—until Eli overhears some of Nora's friends giving her a hard time about being too uptight to get a date. While there's no love lost between the pair, Eli doesn't like the way they are talking about Nora and finds himself volunteering to take her out.
If neighbors-to-lovers is one of your favorite tropes, too, I've got five more to recommend:
1. The Bad Boy Next Door by Jody Holford: With this book, you get exactly what it says on the tin—a deliciously tropey and sweet romance about Shay who moves in next door to rough- around-the-edges (but secretly super sweet) Wyatt. I adore Holford's voice. Her blend of low- angst emotion and humor makes her Kendrick Place series the perfect comfort read.
2. Tempted by the Billionaire Next Door by Therese Beharrie: If you want a book that delivers a beautiful gut punch of emotions, this is it. It's bad enough for Jess to be crushing on her temporary neighbor when he's her best friend's billionaire brother, but add in the fact Jess is carrying her best friend's baby as a surrogate and you've got one deliciously angsty book.
3. Garden Spells by Sarah Addison Allen: This one isn't truly a romance novel, though there is a satisfying romantic arc between Claire and her new neighbor, Tyler, who shakes up her quiet life with his interest in her. The real star of this story is the hint of magic the author weaves into her books. From the apple tree that can tell your future, to the food sprinkled with flowers from Claire's garden that has magical effects on those who consume it, this book is utterly enchanting.
4. Serving Pleasure by Alisha Rai: Rai is one of the most talented writers of erotic romance out there, and the scene where Rana spies on her neighbor Micah pleasuring himself is a prime example of why. Richly layered characters, deep emotions, and complex conflicts make this romance between two troubled souls an incredible read.
5. Bad Neighbor by M. O. Keefe: If you like your romance dark and suspenseful, then this intense, erotic story is for you. Charlotte has sold everything to help her sister escape her dangerous ex, and finds herself stuck in a run-down apartment next to a street fighter with his own demons. Not for the faint of heart, this erotic romance is utterly captivating.
Books and Brews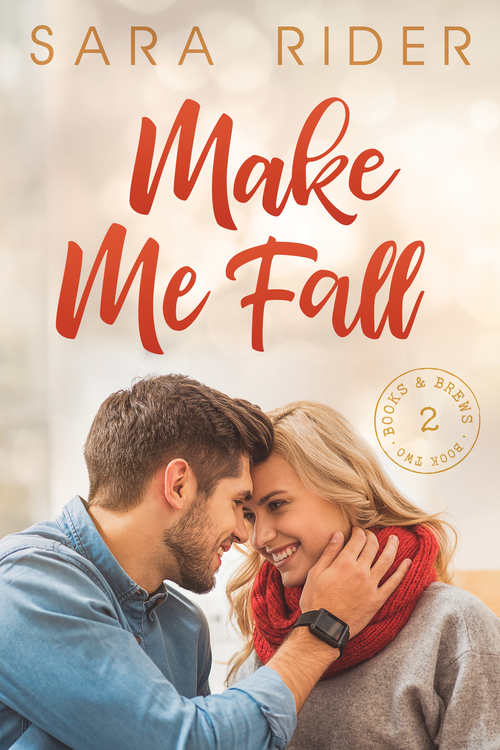 Enemies make the worst neighbors, but the best lovers.
After losing her job, her home, and her friends in her divorce, Nora Pitts is determined not to make the same mistakes when she starts over in the small town of Shadow Creek, Washington. No more toiling away in the lab at the expense of her social life, and definitely no more men. Ever. But making friends in her thirties is so much harder than she anticipated. And when it comes to her gorgeous yet obnoxious neighbor, it's a whole lot easier to make enemies.
Eli Hardin doesn't have a lot of sympathy for his uptight neighbor, until he overhears her so-called new friends making fun of her un-datable status. Suddenly he finds himself volunteering for a date with a woman who's been leaving angry hate-notes in his mailbox, and in way over his head. Because all it takes is one disastrous date with Nora for Eli to fall hard.
But falling for Eli isn't something Nora's ready for—not when he's her complete opposite, and especially not when he turns out to be the best friend she's made in Shadow Creek. But as her attraction and her feelings for Eli grow hotter, resisting him might just lead to heartbreak anyway.
Romance Contemporary [Amazon Digital Text Platform, On Sale: September 24, 2018, e-Book, / ]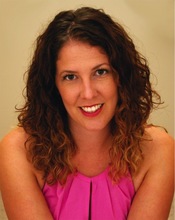 Sara Rider writes contemporary romances full of heart and heat about strong women and the men who can't resist them.
Growing up, Sara Rider dreamed of becoming a professional soccer player. When that dream was squashed by her extreme dislike of running, she decided to do the next best thing: write about professional soccer players. By day, Sara spends her time working in the field of research ethics and daydreams about plotlines and character arcs. She spends far too much time at public libraries and never leaves the house without a paperback or an e-reader stuffed into her purse. For the Win is her first novel.
Comments
28 comments posted.
Re: Sara Rider | Top 5 Swoon-Worthy & Sexy Neighbors-to-Lovers Romances

Make Me Fall sounds like a great book! Best wishes on your promo.
(Ellen Levickis 8:18am September 27)
Looks like a good read
(David Fredendall 11:35am September 27)
Sounds like an amazing book!
(Janeen Phillips 12:05pm September 27)
Great cover! I can't wait to start reading this book.
(Tina Bartunek 12:59pm September 27)
Thank you for the recommendations, and thank you for a book
that looks like a great read!
(Deb Philippon 1:37pm September 27)
Billionaire Next Door has quite a twist on that trope!
Looking forward to reading it!
The other books sound great, too, as does yours! Thanks.
(Kathleen Bylsma 6:47pm September 27)
sounds like a book i would really enjoy
(Vickie Couturier 6:31am September 28)
The book sounds great. Can't wait to read.
(Pam Howell 7:02am September 28)
Ohhhhh, Make me fall sounds like an amazing book. One i
would surely love!!!
(Jered Rabren 11:13am September 28)
Nora had already found Mr. Wrong and needs to find Mr. Right. I want to find out how she discovers Eli fits the bill.
(Anna Speed 1:18pm September 28)
This is the kind of book I enjoy reading. Would love to win a copy
(Joy Isley 5:05pm September 28)
I have had bad neighbors in the past but they were never
appealing. Fortunately I have my wonderful husband for
love!
(Mary Songer 5:14pm September 28)
An un-datable status is nothing to mock but gives plenty
of room for explanations. This looks like a fun read
where opposites attract. Most of my neighbors have been
fine. There have been a few who pushed away the noise
curfew especially on weekends and a few dogs who love to
bark a lot.
(Alyson Widen 1:27am September 29)
I did have a bad neighbor once. They can be inspiring in a bad way
(Debra Guyette 7:23am September 30)
The "New" neighbors in my neighborhood aren't friendly as
the old ones were. This is so sad.
Good luck to us all for this book!
(Kathleen Bylsma 12:21pm September 30)
I do enjoy neighbors to lovers romances. Thanks for the
recommendations!
(Jana B 1:50pm September 30)
Have not read any of your books as of yet. But will be doing
that in the near future.
(Yvonne McKenzie 2:46pm September 30)
From the list,I read Garden Spells and agree that it was a magical read.
(Leni Kaye 5:44pm September 30)
New author for me... thanks for sharing!
(Colleen Conklin 6:17pm September 30)
You are a new to me author but I do like the sounds of this book. I read a lot of small town romance and I like the friends/enemies to lovers storylines too. Can't wait to read it.
(Linda Henderson 7:20pm September 30)
I love small town romance and thank you for the suggestions.
(Sharon Mitchell 10:02pm September 30)
Sounds like a great read
(Linda Hall 10:07pm September 30)
Friends to lovers stories are enjoyable,. Neighbors who don't get along or are out
of bounds (with or without becoming friends first) to lovers is much more
interesting. Thank you for the suggestions of other similar books we might enjoy.
(Patricia Barraclough 11:32pm September 30)
sounds like a really good read for me
(Vickie Couturier 5:44am October 1)
Thank you for the recommendations. I'm looking forward to
reading Make Me Fall.
(Deb Philippon 7:01am October 1)
I love friends to lovers and small town romance.
(Maria Dalmau 12:17pm October 1)
I haven't read one of your books yet but I am looking
forward to it!
(Amber Niebaum 2:16pm October 1)
sounds like a great read
(Ann Unger 2:50pm October 1)
Registered users may leave comments.
Log in or register now!