Tara Thomas | Top Five Ways To Beat Writer's Block
GIVEAWAY: be the first with Tara's new series!

February 9, 2018
Those who know me, know I am not a plotter. Not even just a little. I have some hardcore plotter friends and I'm always impressed with their color coded documents and the ease with which they fill out those conflict worksheets. And though there's a part of me who will always wonder, "But how do you know that happens in Chapter Six?" I'm always a tad bit jealous of my plotting peers.
I promise, I've tried to plot. I've been to classes, listened to talks, and even fill out a document or two. But I eventually accepted I will always be a pantster who flies by the seat of my pants. I love writing this way. It's what allows the magic to happen. And it's comfortable for me. However, I've found that when you don't plan out what happens next, sometimes you don't know what happens next, and you find yourself staring at a blank sheet of paper, willing the words to appear onscreen.
Because I've yet have words suddenly appear on my screen, here's what I do when that happens.
Skip to the next scene
Or at least to the next scene where you know something happens. It's okay to skip a part and come back. I promise, I do it all the time, but sometimes when I mention it, people look at me like I've totally lost it. Seriously, put [finish later] or [really good stuff happens here] and move on.
Skip to the end
Crazy, right? Well, maybe not so much. It's like eating dessert first. There's something very decisive in saying, "I don't know what's happening now, but I know when it's all said and done, it's going to end like this." And oftentimes, all you need to be is a little decisive to get the words flowing again.
Rewrite the scene you're in
But do it a different way. Tell it from the POV of another character. They just might have a secret or two they're hiding that will end being the exact thing you were looking for. I've had fantastical things happen when I do this. Scenes go from So Boring I Don't Want To Read to Smokin' hot, just by changing the POV character.
Talk it out
Brainstorm with your crit partner. Pick your editor's brain. Or be like me when I was writing BROKEN PROMISE. Go up to your spouse and say, "Tell me all about this mitochondrial DNA.
Take a shower
You laugh, but this works Every. Single. Time.

What do you do to combat writer's block?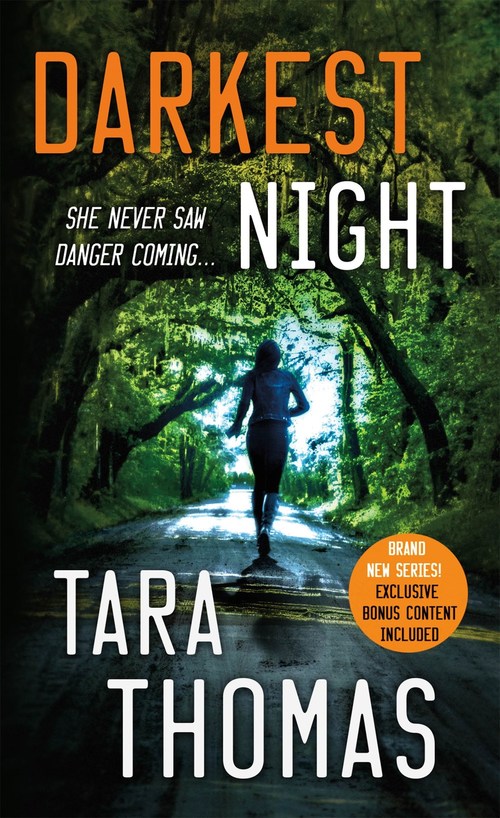 In this first novel in the explosive, brand-new romantic suspense Sons of Broad series from Tara Thomas comes a novel of deadly secrets and hidden danger. In the sultry streets of Charleston, one family, ruled by its powerful, take-no-prisoners sons, has risen to the top. But a merciless enemy is out to destroy them…and everyone they hold close…
SHE THOUGHT SHE'D LOST HIM FOREVER
Tilly Brock has learned—the hard way—how to take care of herself. Once a pillar of Charleston society, her family lost everything in the wake of a shocking scandal. And then Tilly lost the only boy she ever loved.
BUT NOW THAT HE'S BACK IN HER LIFE
Keaton Benedict is Charleston's most notorious bachelor. But in spite of all his advantages—the money, the women, the family name—he longs for more: the heart of the young woman he still can't forget.
THE DANGER HAS JUST BEGUN…
When Keaton re-enters Tilly's life, after all these years, she is torn between feelings of doubt and desire. Can they put the past behind them and learn to love again? Tilly is willing to try. But Keaton is afraid that a vengeful enemy is watching—and waiting to destroy them. Can the rekindled flame of their love defeat the deadliest rival and light their way forward in the darkest night?
Thriller | Romance Suspense [St. Martin's Paperbacks, On Sale: February 27, 2018, Paperback / e-Book, ISBN: 9781250138002 / eISBN: 9781250138019]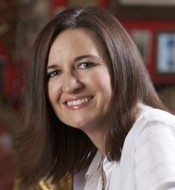 Tara Thomas's love of books and writing started as a child and though she wanted to be an author, she decided a degree in science was more practical. After fifteen years in the pharmaceutical industry, she returned to her first love and hasn't looked back since.
She writes erotic romance as Tara Sue Me. Her Submissive Series novels have been on both the New York Times and USA Today Bestseller lists. Her novel THE MASTER earned a starred review from Publishers Weekly and was awarded Best Romance of 2016 from Best Book Awards.
What would you do for writer's block? Or any other kind of blockage in your life (not house or you know, plumbing) Tell us below and you could win the first book in the series! WOO HOO!
Comments
15 comments posted.
Re: Tara Thomas | Top Five Ways To Beat Writer's Block

"What do you do to combat writer's block?" I write a bit every day--maybe I don't
put aside a few hours in the morning to work, like a lot of professional writers
do, but I try to set down my occasional brilliant thoughts, and over time it builds
up!
(John Smith 10:15pm February 9)
I take a long walk. Usually in the woods, or along some
type of path. In the park etc... It really clears my mind.
(Llnda Farabaugh 8:28am February 10)
I walk in the sunshine and this gives me great pleasure and
energizes me.
(Sharon Berger 12:33pm February 10)
Get outside for a bit-walk or garden or just breathe. Your
list, too!
(Kathleen Bylsma 4:31pm February 10)
I am not a writer but I imagine that what would work for me
is to do something familiar that does not require mental
focus and then to let my thoughts run free on the subject.
It would get me away from the daunting blank page/screen
while I gathered my thoughts.
(G. Bisbjerg 9:16pm February 10)
I go to the gym.
(Racquelle Robinson 3:04pm February 11)
Not a writer, well I do write reviews, but if I am stuck I usually walk away. Do something else, probably something I should have been doing anyway. After awhile I find the word, phrase or sentence I had trouble finding just pops into my head.
(Annetta Sweetko 7:22pm February 11)
I would to to LA Fitness (which I am a member) and run on the
treadmill
(Shirley Younger 8:06pm February 11)
Not being a writer I can only say what I do to decompress I watch trash tv like reality shows.
(MaryEllen Hanneman 12:09pm February 12)
Meditate.
(Catherine Wolverton 4:50pm February 12)
I watch TV or read a book
(Shelly Garnett 11:40pm February 12)
Go for a drive or a walk.
(Melanie Rosen 6:17am February 13)
Yoga, it's easy and relaxing.
(Rosemary Simm 9:04pm February 13)
Go for a walk with my dog.
(Jackie Wisherd 11:20pm February 13)
I would probably watch television or go outdoors and find something that needs to be done in my yard.
(Anna Speed 12:21pm February 14)
Registered users may leave comments.
Log in or register now!