Cathy Elliott | 5 Ways Writing a Book is Like Making a Quilt

February 3, 2015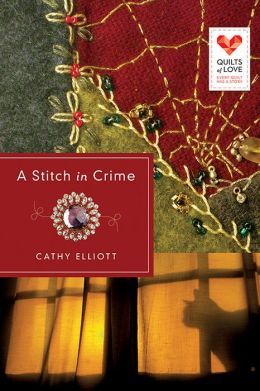 A Stitch in Crime
Cathy Elliott
AVAILABLE
Quilts of Love

February 2015
On Sale: January 20, 2015
Featuring: Mary-Alice Wentworth; Thea James
240 pages
ISBN: 142677365X
EAN: 9781426773655
Kindle: B00M4H3E14
Paperback / e-Book
Add to Wish List

Also by Cathy Elliott:
A Stitch in Crime, February 2015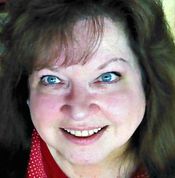 I have been a quilter for many years and enjoyed making an intricate, scrappy beauty more than any other hobby. Until I began to write. Now here was a craft I dearly loved. But wait, I loved quilting, too. In fact, I couldn't decide which I liked better.
Writing or quilting? Quilting or writing? Both of them held me captive. I simply had to quilt. And write. Combining the two crafts in my new book, A STITCH IN CRIME, I wrote a whodunit set around a quilt show with a no-show judge and a stolen, legacy quilt. And I thought of five ways the two pursuits are very much alike.
1. They have a similar starting point.
Writing: I wanted to write a mystery, but what kind? A police procedural? Locked room/puzzle mystery? Hard-boiled detective? I decided on a cozy - which has been defined as "cats & quilts and not a lot of blood." Now I had the direction I needed to move forward.
Quilting: I wanted to make a quilt, but what kind? A bed cover? A wall hanging? A miniature? A table runner or Christmas tree skirt? I decided on a blanket-type, something the family could use on picnic outings or grab at home when the weather turned cold. Then I had the direction I needed to move forward.
2. Both inspire vision.
Writing: I needed a setting. Where would the story unfold? I thought about it a lot. Maybe a small town? I put together memories of many historic California towns: Weaverville, Ferndale, Jacksonville, Cottonwood, and added Sisters, Oregon to the mix, creating my own surviving Gold Rush town I called Larkindale.
Quilting: I needed a pattern. What would it look like? I thought about it a lot. It could be something with flowers or a sampler or a picture…like a landscape. But I love recycling leftover fabrics. I decided on a scrappy Log Cabin pattern.
3. They each tell a story.
Writing: Figuring out the plot was key. It mattered which incident went where. A restful scene next to another restful scene wouldn't move the story. But conflict next to a restful scene would offer contrast and make the book more interesting.
Quilting: Laying out the design was key. It mattered which fabric went where. A pale color next to a pale color could bore. But a dark color next to a pale color would offer contrast and make the quilt more interesting.
4. They are both a lot of work.
Writing: As I pieced the scenes together, the book began to take shape. I made changes where needed and kept writing. I wrote until Thea had solved the mystery. At the end, I had a completed first draft.
Quilting: As I pieced the blocks together, the quilt began to take shape. I made changes where needed and kept quilting. I sewed and stitched my way to a finished quilt top.
5. Editing must be a part of the process.
Writing: Time for the most important work. I cut all the extra words, cut the unneeded scenes, until it read smoothly. Now the manuscript was ready to send to the editor for publication.
Quilting: Still important work to do. I cut all the threads away, cut the extra fabric so the seams were straight, ironing them until they were smooth. Now the quilt top was ready to send to the quilter for completion.
In the end, what did I accomplish?
Writing: I created an art piece that was also utilitarian. It might be read and, I hope, enjoyed by one of you. Or maybe read by someone in the hospital, undergoing chemotherapy. Someone who needs to escape into the winsome world of Larkindale and meet all its quirky characters for a day or two.
Quilting: I created an art piece that was also utilitarian. It found a home with my sister-in-law and resides on the back of her sofa, waiting to cover a chilled child or an adult who wants to wrap up in a cozy quilt.
A visiting quilter to our local guild meeting said it well, "Quilts are important. They fill lives with comfort and hands with purpose."
I'd say the same about a book, wouldn't you?
About A STITCH IN CRIME
Thea James has accepted an assignment as co-chairperson for Larkindale's first quilt show extravaganza. Juggling the new assignment with running her antique business, she's already feeling frayed when things start to unravel.
Mary-Alice Wentworth, a much-loved town matriarch, respected quilt judge, and Thea's dear friend, is covertly conked on the head during the kick-off Quilt Show Soiree, throwing suspicion on her guests. It also appears that a valuable diamond brooch has been stolen during the attack. The family is furious. But is it because of their mugged mother or the missing diamonds?
When a renowned textile expert goes MIA and the famous Wentworth heritage quilt disappears, Larkindale's reputation as a tourist haven is at risk. Thea attempts to piece the mystery together and save the town's investment in the quilt show before Mary-Alice is attacked again . . .with far worse results.
Fresh Fiction Reviewer Viki Ferrell writes, "This inspirational mystery will keep you turning pages…" Read our full review here.
Leave a comment below for your chance to win a copy of A STITCH IN CRIME!
Comments
19 comments posted.
Re: Cathy Elliott | 5 Ways Writing a Book is Like Making a Quilt

I do agree with that comparison. I really like that quote about the quilts and I do agree that could be said about a book too. A Stitch in Crime sounds like a great book!
(Kathy Morrison 1:08pm February 3, 2015)
Great comparison. Book sounds interesting and will definitely add it to my TBR pile.
(Rachel Barckhaus 4:50pm February 3, 2015)
I could possibly make a quilt but a book NEVER.
(MaryEllen Hanneman 5:00pm February 3, 2015)
That is a really interesting comparison. I don't think I have the skill or
patience to do either, but I very much appreciate both quilts and good
writing. :)
Sounds like a great read! Thanks for the giveaway!
(Melissa Oldaker 5:49pm February 3, 2015)
both are must-haves
(Denise Holcomb 12:43pm February 4, 2015)
I love your beautiful comparisons of creating a wonderful
treasure crafted in a quilt and also with a book. They are
both so artistic and unique in nature. I would love to read
this book. I have just discovered this series.
(Maryann Skaritka 1:38am February 4, 2015)
What a great comparison - never thought of things this way - how cool - thank you for sharing these awesome insights!
(Felicia Ciaudelli 8:13am February 4, 2015)
A thought provoking and interesting post which means you are
exceptional and talented.
(Sharon Berger 10:08am February 4, 2015)
Any time a book comes out about quilting, I'm in!! This
book will definately go on my TBR list!! Your book
definately sounds like a great read for my Winter / Spring
transition reading, and has so many great elements to it.
It's also going to be a great reprieve from all of the other
types of genres that I've been reading of late. It will
make a wonderful transition book for me to read. The cover
is beautifully done as well. Congratulations on your latest
book!! I'm sure it will get quite a following!!
(Peggy Roberson 10:58am February 4, 2015)
I appreciate the thought that goes into your comparison,
and I love the way you present it. My talents don't lie
with writing or quilting, but I do appreciate what goes
into creating books and quilts.
(Deb Philippon 4:01pm February 4, 2015)
I love looking at quilts but do not have the talent to make
them. I like your comparison of them to books.
(Sue Farrell 6:05pm February 4, 2015)
It's wonderful to be able to combine both your loves and talents into one. And the comparisons that you've drawn shows just how much writing and quilting have in common and the love and effort you put into them.
(Lisa L. 9:18am February 5, 2015)
Ive never quilted, but for my lent challenge this year, I am going to turn the telly off in the evenings and crochet (never done that either) my mother in law a blanket! Wish me luck. Manda
(Manda Ward 12:09pm February 5, 2015)
Thank you for sharing your beautiful talents! I love the way you compared writing and quilting and would love to win a copy of A Stitch in Crime!!
(Britney Adams 12:42pm February 5, 2015)
Love the 5 ways; these can be used in so many stations n life.
My grandaughter wants to make a quilt with her old sweat tops.
(Leona Olson 10:40am February 6, 2015)
At age 70, I still embroider and crochet for my family. I have never tried to quilt but love to read every chance I get.
(Maria Pucko 10:56am February 6, 2015)
I have never quilted but I have written a little and I love to
read. I love the analogy.
(Denise Austin 12:56pm February 6, 2015)
i really enjoyed the comparisons! would love to win a copy of
a stitch in crime!
(Tammy Hoesch 8:16pm February 6, 2015)
You know, I've never tried quilting, but after reading this
post, I kinda wanna try it out!
(Abigail Lo 8:50pm February 6, 2015)
Registered users may leave comments.
Log in or register now!