Susan Higginbotham | Edward VI: The Death of a King

June 1, 2012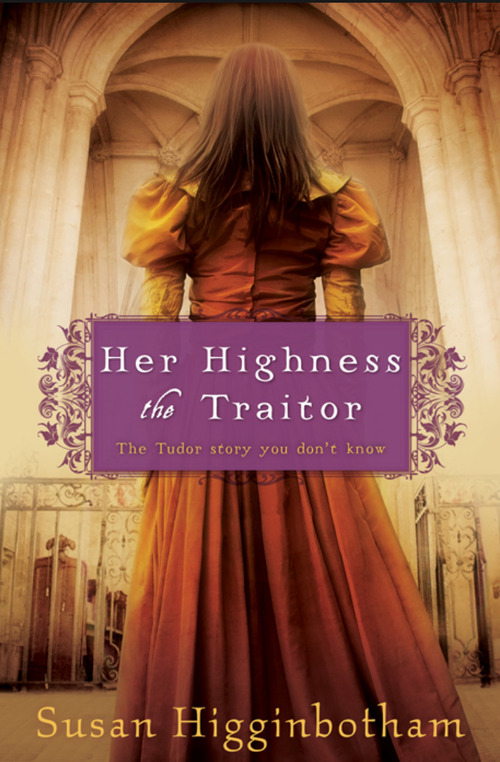 Her Highness, The Traitor
Susan Higginbotham
AVAILABLE

June 2012
On Sale: June 1, 2012
Featuring: Jane Dudley; Jane Grey; Frances Grey
368 pages
ISBN: 1402265581
EAN: 9781402265587
Kindle: B007VEQ88Q
Paperback / e-Book
$14.99
Add to Wish List

Also by Susan Higginbotham:
Hanging Mary, March 2016
Her Highness, The Traitor, June 2012
The Queen Of Last Hopes, January 2011
The Stolen Crown, March 2010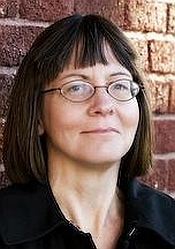 My new novel, HER HIGHNESS, THE TRAITOR, deals with Edward VI's dying attempt to divert the succession from his sisters, Mary and Elizabeth, in favor of his cousin, Lady Jane Grey. In researching my novel, I soon came to realize how closely, over the years, fiction has become intertwined with fact, and rumor reported as truth.
Two cases in point are the legends that have grown up around Edward VI's death at age fifteen: first, that the king was poisoned; second, that his body was switched with that of another youth. In both instances, John Dudley, Duke of Northumberland, the president of the king's council and the most powerful man in England during the last years of Edward's reign, is named as the culprit.
Northumberland had taken over the difficult task of running a kingdom at odds over religious changes and dogged by rebellion and a poor economy. Reluctantly, he had removed from office his predecessor, the king's uncle Edward Seymour, Duke of Somerset, whose popularity with the people was accompanied by a decidedly mixed record as an administrator. Somerset had not taken well to being out of office, and his plotting had led to his execution in 1551. While the worst charges against him were likely exaggerated, he had done enough to merit execution by contemporary standards. For much of the populace, though, Somerset was an innocent victim of Northumberland's plotting.
Adding to the suspicion against Northumberland was the marriage of his son Guildford Dudley to Lady Jane Grey in May 1553. Jane was dangerously near to the throne. In the eyes of many, then and now, the marriage was part of a sinister plot to allow Northumberland to rule the kingdom through Jane Grey.
Yet for all the rumors of poisoning which swirled around Northumberland in the summer of 1553, none can be proven to have any substance, nor is there anything in Northumberland's character to suggest that he was a cold-blooded killer. His correspondence, in fact, reveals a man who was deeply loyal to the crown and who would have probably served Mary with the same fidelity he had shown to her father and to her brother. Notably, although Northumberland was executed in August 1553 for his role in bringing Jane Grey to the throne, he was never charged with regicide. Indeed, in September 1553, the imperial ambassadors, who were eager to believe the worst of Northumberland at all times, gloomily noted that Northumberland had made no confession to poisoning the king.
And the story of the body switching? It is based on a single report from John Burcher, a cloth merchant in the French city of Strasbourg, who wrote in a letter that an unnamed source had told him that Edward VI had been poisoned and that "the perpetrators of the murder were ashamed of allowing the body of the deceased king to lie in state, and be seen by the public, as is usual: wherefore they buried him privately in a paddock adjoining the palace, and substituted in his place, to be seen by the people, a youth not very unlike him whom they had murdered. One of the sons of the duke of Northumberland acknowledged this fact."
This story is most improbable. Edward VI died on July 6, 1553, and, having been embalmed, was not buried until August 8, 1553. Northumberland was arrested on July 23, 1553. From this time until Edward VI's burial in August, there would have been ample opportunity for Mary's government to examine the body had there been any doubts about the identity of the corpse. Indeed, no one seems to have believed Burcher's unlikely rumor until the twentieth century, when a couple of popular historians used authorial sleight of hand to give the impression that they were quoting Northumberland's son directly, instead of Burcher's recollection of what his anonymous informant had told him that the son said. Hearsay thus was transformed into history, giving many readers the unshakable impression that Burcher reported not rumor but established fact.
Northumberland is only one of several historical characters in HER HIGHNESS, THE TRAITOR whose historical reputation owes as much to myth and rumor as to fact. In telling their stories in my novel, I stuck as closely as possible to the known facts and tried to see their stories through fresh eyes. As these people are no longer in a position to defend themselves, it is the least they deserve.
Comments
29 comments posted.
Re: Susan Higginbotham | Edward VI: The Death of a King

Boy this sounds like a good book to read...thanks for the chance and good luck in the future...
(Bonnie Capuano 8:26am June 1, 2012)
It always amazes me how easily something can be changed by a persons fabricated account of an event. It always makes me wonder if perhaps they were the only one that couldn't hold the secret.
Even so, great history lesson and of course makes me thirsty to read your book.

Good luck and happy writing!
(Tracie Travis 8:42am June 1, 2012)
this sounds so good love to win
(Denise Smith 9:09am June 1, 2012)
British historicals are my favorites!
Blessings,
Marjorie
(Marjorie Carmony 10:19am June 1, 2012)
Very interesting
(Roxana Perez 10:44am June 1, 2012)
I've been wanting to read this author for some time now. This sounds like a good place to start.
(Nan Zahar 11:02am June 1, 2012)
This reminds me of Josephine Tey's book The Daughter of Time which refers to truth coming out in time. The subject was Richard the Third. In the past it may have been wiser to believe whatever one was told, and no doubt many foul deeds and twistings of truth did occur, but there were also excellent records, letters and accounts so one way or another we can see some evidence. Sounds like a very interesting book and I'd love to read it.
(Clare O'Beara 11:41am June 1, 2012)
This sounds like an interesting book and I look forward to reading it. Have a great day.
(Chelsea Knestrick 11:56am June 1, 2012)
"I stuck as closely as possible to the known facts and tried to see their stories through fresh eyes. As these people are no longer in a position to defend themselves, it is the least they deserve."

YES! YES! YES! Even in historical fiction, I'm leery of made-up crap, as I don't have time (or usually inclination) to separate fact from fiction--I have my own research (in a different century) to conduct and sift and judge. Having known Susan Higginbotham for several years online, and read her blogs and books, I'm grateful for her integrity of research and presentation.
(Christy Robinson 12:20pm June 1, 2012)
This sounds like a an interesting read, I have become
interested in Lady Jane Grey after I found out that my
ancestor was probably a tutor to her.
(Barbara O'Reilly 12:57pm June 1, 2012)
Love the research -- nobody does pagentry better than England.. which you can see this weekend with the Diamond Jubeliee!!
(Cate Sparks 1:10pm June 1, 2012)
I love reading historical fiction that is well researched.
(Kathleen Bianchi 2:09pm June 1, 2012)
Sounds like a great read. Count me in. Thanks
(Sheila True 2:29pm June 1, 2012)
Susan's previous works are well-researched and well-told, and I'm looking forward to this one too! I hope I win, I hope I win...
(Jo Ann Butler 2:33pm June 1, 2012)
This book sounds great. I'd love to win a copy. Best of luck with it.
(Nancy Reynolds 2:51pm June 1, 2012)
Interesting...What was your research process like? I appreciate, as a librarian, that you tried to stick closely to the known facts.
(Catherine Lee 3:08pm June 1, 2012)
I would love to win this book. I love your books and I'm sure
I'll love this one too.
(Tanja Haack 4:44pm June 1, 2012)
Susan you have whetted by appetite!! John Dudley imo was a scapegoat, he was by no means a saint but history has not been kind to him. I need to read more !!!!! Good luck with this one.
(Anne Tudor 5:20pm June 1, 2012)
How cool - thank you for this excellent history lesson - and for the opportunity to win this book!
(Felicia Ciaudelli 6:40pm June 1, 2012)
This story sounds incredible. Thanks for the chance to win it!
(Michele Hayes 7:45pm June 1, 2012)
To take a period of time that others would normally find to be dry and boring, you found a way to draw people in, and not only keep their interest, but make the story inviting and intriguing. I would love to read this book and find out how it unfolded, from the very beginning, until the very end. Even the person who did the cover took utmost care to make it subtly classy. I love the wrought iron effect going across the front, almost as if it's part of a gate, or cell door, since you went into some detail with the story line. Congratulations, and I have to make sure to read this one!!
(Peggy Roberson 9:22pm June 1, 2012)
wow that is part of history I haven't thought of. I know part of the recient part of royal family
(Patricia Kasner 10:16pm June 1, 2012)
I love my history wrapped up in a fabulous book.
(Mary Preston 10:46pm June 1, 2012)
I love books like this one that mix a little history with myth and fiction. Can't wait to read it.
(Molly Wilsbacher 11:38pm June 1, 2012)
Susan Higginbotham, superb synopsis, await full read with bated breath.
Not BAITED - the garlic was Thursday night!
(Gm Gilbert 4:48am June 2, 2012)
This sounds like a wonderful read! Keep up the great writing and historical research.
(Ann Thaxton 10:28am June 2, 2012)
sounds like a good read through the history reimagined with intrigue and asking more questions than it can possibly answer leaving the reader begging for more.
(Alyson Widen 3:00pm June 2, 2012)
I find English history facinating and enjoy historical fiction. I will put your book on my to read list.
(Mary Primorac 11:23pm June 2, 2012)
Sounds very interesting!! I enjoy good historical fiction.
(Penny Mettert 5:43am June 3, 2012)
Registered users may leave comments.
Log in or register now!