Emmie Dark | My neighborhood

March 20, 2012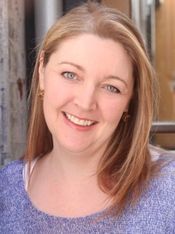 I'm lucky enough to live in a small community inside a much larger one. My little part of big-old-Melbourne-town is small enough to know the shop-keepers and greet the school-crossing guards with a wave. In summer, it deals with an influx of tourists and visitors, keen to hang out at the beach, or visit some of our gorgeous restaurants or groovy bars. Every now and then, the roads get closed for a festival, or a marathon, or a street party.
I like my neighborhood so much, it's not a surprise that it ended up as a "character" in my book. My first novel, CASSIE'S GRAND PLAN, a Harlequin SuperRomance, is out on 6 March. And my hero and heroine, Ronan and Cassie, take a business trip around Australia that sees them visit Melbourne, Perth and Sydney.
But it's their time in Melbourne that's the key changing point for them – and I'm not going to say any more on that front, or I risk giving away spoilers!
I can talk more about the places they visit, though. They go for a leisurely walk down Acland Street, St Kilda, and they take a ride on a rollercoaster at St Kilda's Luna Park.
Acland Street is famed for its quirky shops, range of restaurants, and, particularly the line-up of bakeries that have their windows filled with all manner of delicious cakes, pastries, cookies and slices. More recently, it's also become home to a range of delicious ice cream shops  too – selling all kinds of flavors from blood orange sorbet through to creamy peanut butter and jelly gelato (just to name a couple of my own personal favorites!).
There are more than a few great restaurants along the strip, and you can get everything from a hamburger, to a curry laksa, to a duck risotto all within a few steps. And breakfast – if you're a fan of breakfast (like me) then you can definitely find something to suit your palate – whether you're looking for eggs and bacon or cake and coffee.
My own personal favorite spot along the street changes depending on my mood and the weather. Sometimes it's the cozy Italian restaurant, sometimes it's the bar with a view across the street, lots of times it's the book store – not surprisingly.
What's your favorite part of your neighborhood? Leave a comment to be in the running for a signed copy of CASSIE'S GRAND PLAN.
Emmie on the web:
Website:
EmmieDark.com
Blog:
Blogspot
Facebook:
Facebook
Twitter:
@EmmieDark
Comments
33 comments posted.
Re: Emmie Dark | My neighborhood

What I love about my little town is the friendly people.
They are so nice and even know you by name at the stores and
gas stations. It is like being a part of a big family.
(Cindy Olp 12:03pm March 20, 2012)
The part of my town that I live in still shows its
agricultural roots, with horses and an alfalfa meadow across
the street from us.
(Mary Ann Dimand 12:25pm March 20, 2012)
My favorite part of my town is the beautiful nature preserve with numerous walking/hiking trails just about at my doorstep.
(Diane Pernick 12:44pm March 20, 2012)
I come from a big town and have only recently started living in a small one. I like it a lot, but I do wish there were more restaurants and shops! A big positive is that the shops that are in town are great about ordering something for you if you ask them. They have a real vested interest in customer service!
(Rebecca Whitehead-Schwarz 1:04pm March 20, 2012)
Thanks for the tour. My favorite part of my town are the dozens of Amish farms. They have produce stands, quilt sales . . . it is wonderful
(Robin Covington 1:17pm March 20, 2012)
The town that I live in has grown so fast in the past twenty years that it just isn't the same. I liked the fact that my kids were able to grow up with the same neighborhood children and still remain friends with most of them.
(Kathleen Yohanna 1:21pm March 20, 2012)
Oh my, those desserts look yummy! My fav part of my town... still seeing the farmland around.
(Colleen Conklin 2:11pm March 20, 2012)
My neighborhood has a gorgeous park. It overlooks Puget Sound in Seattle. There are hiking trails, cookout sites and lots of places for my dog to play. Love it!
(Stacie Deramo 2:26pm March 20, 2012)
I love the quiet residental neighbourhoods and nearby parks. Also nearby is the local library which has a great selection of books and is my favorite place to visit. Everywhere I look I can see mountains so it's really gorgeous.
(Na S 2:36pm March 20, 2012)
I enjoy the living in the City of Parks. There are many nice ones along the river and the ski shows they hold are fabulous. They win awards every year for being one of the only ski teams to build a five-man high pyramid. They have a different theme every year and different shows. I also love all our antique stores and handmade crafts stores to shop at in my town and the wonderful library that has lots to offer and can get any book or movie DVD you request. It's great here with friendly people.
(Linda Luinstra 4:48pm March 20, 2012)
My neighborhood is similar to yours. It's a small town where people tend to know each other. We wave to each other as we go down the dirt roads. It's mostly farmland around here, yet when you go a mile down the road, you run smack dab into a major lake. Every day, the lake is a different color, running from deep blue one day to pale green the next. When it isn't planting season, it's very quiet, and the deer and turkeys run through the yards, stopping to munch on a plant or two. The birds are plentiful, and we have feeders out to attract all the different tastes. Depending on the time of year, we get everything from Baltimore Orioles to Woodpeckers, to Hummingbirds, to Goldfinches, and everything in-between. Their songs are amazing!! Downtown, if you want to call it that, is 4 miles up the road. It's just one street of shops for the tourists. The road does get closed down for different shows during the summer. They have art shows, jewelry shows, old car shows, and quilt shows, to name a few. What do I like the best? The homey feel of the area. The old barns with their history. The crow of the rooster from across the street all day long. The tranquility. The feeling that I belong here. My Husband and I have only been here 5 years now, but this is home.
(Peggy Roberson 5:23pm March 20, 2012)
My hometown is much the same...and i love it. We have raised
5 children here and now are working on 6 grandchildren.
(Mary Hay 5:29pm March 20, 2012)
I also live in a small community inside a bigger one (Philadelphia). I like my small community becasue the neighborhood stores know you by name and the neighbors look out for each other. We have been here halmost 40 years and love it!
(Shirley Younger 5:35pm March 20, 2012)
In our neighborhood association we have beautiful turn of the century homes and a great homes tour.
(Lisa Elwood 6:03pm March 20, 2012)
I LIVE IN THE HEART OF THE THEATRE DISTRICT HERE IN MANHATTAN..ENOUGH SAID!
(Silvana Moscato 6:19pm March 20, 2012)
My favourite part of my small town is the beach.
(Cheryl McEwen 6:50pm March 20, 2012)
I enjoy all our parks and beautiful ice age trails to walk or bike on. I have seen all types of small animals, deer, and a variety of birds while walking along these trails. I always enjoy all our antique auto shows during the summer and fall months and our fair.
(Rich Cook 6:53pm March 20, 2012)
I grew up in a big city, and that was great back then. I now live on a farm, and the peace and quiet and view of the sky is wonderful.
Blessings,
Marjorie
(Marjorie Carmony 7:21pm March 20, 2012)
I like the pictures including the one of the chocolate mousse! In my neighborhood there are a restaurant and convenience store within walking distance. In August the Birmingham Ethnic Festival is held and they have Hungarian dancing and foods.
(Michelle Fidler 8:16pm March 20, 2012)
Great blog, I really liked it.
(Wilma Frana 8:36pm March 20, 2012)
I like small towns because it's usually easy to find a small quiet park to sit and read.
(Becky Darmogray 9:04pm March 20, 2012)
Hi everyone -- thanks for your lovely comments! It's fantastic
to read about everyone's home towns and neighborhoods! Just
goes to show that there are wonderful places to explore all
over the world. Now I just have to find a way to get to them
all... :)
(Emmie Dark 9:17pm March 20, 2012)
Our Town became a City and it has grown too much for me. From 1,200 to over 140,000 kinda makes your head spin. It is a very nice place but, the children all gone now it's time to find a nice place a little further out. You gave a nice tour through your town and pictures were nice too. This book sounds like it will be fun to watch which way this 'Business' will unfold. Thank you
(Margie Gagarin 9:30pm March 20, 2012)
The best part of my neighborhood is that it is quiet and the people are friendly.
(Maureen Emmons 9:37pm March 20, 2012)
I live in a small city outside Boston; my backyard is on a river (we have a dock!), and every April, on Marathon Day, Paul Revere rides through our city on his horse - I love the history here! Around the corner is Grandmother's house (of 'Over the River and Through the Woods'), and 'Jingle Bells' was written about sleigh races down Main St. Come visit!
(Beth Fuller 9:38pm March 20, 2012)
I love in a lovely small town with cute little shops &
restaurants. We have a lot of traditional gatherings -
parades for Memorial Day, Charter Day fair (for the founding
of the town), Christmas Eve Carol sing.
(Diane Sallans 9:41pm March 20, 2012)
I live in the best of both worlds, semi-agricultural, but 20 minutes (on a good day) from either the Florida Keys or South Beach. Where I'm at suits me fine, just far enough from the hustle and bustle. The small town I'm near thrives with the farmers, nurserymen, agricultural workers from all over, each bringing their cultures, customs, tastes to explore in festivals year round.
(Lori Ramos 10:01pm March 20, 2012)
The biggest--recently enlarged--building in my neighbourhood is the city's police department and short-term jail in the block across the street. I'm in one of two big apartment blocks and mine's attached to an Anglican church. We also have a high school in the next block and another one in the next one. Both have big sports fileds. I'm only a few blocks from our city centre--not always the best place to be, but my apartment is pretty good. We've got a few little convenience stores not too far away, but being close to our main library is really my favorite perk. And I'm also close to my brother's small business. The whole area has been undergoing renovations in the last 12 years or so. I'm waiting to see what's next on the list.
(Sigrun Schulz 2:44am March 21, 2012)
My town is still kind of small, but it has grown a lot. You don't know everyone's name like when I was a kid. It's a town with a lot of history...historic homes, library, YMCA, courthouse, and museums in the old auto factory, full of the autos that were built here. They are rolling works of art! We have nice parks and places to walk...even a new "fishing hole" in one of the new parks. It's a nice quiet place. :)
(Penny Mettert 3:13am March 21, 2012)
We live in a village within a town and near a city. It is an old fashion
neighborhood in that we know each other, help each other and look out for
each other. Our village is populated with pets of all kinds and people who
obey all the town regulations. I love meeting my neighbors. Some times it
takes more than an hour and sometimes two to go around one city block
because of all the friendly people. We have parks, food stores, banks etc. that
you would expect in a larger area and a neighborhood pub within walking
distance. There is even a library branch. Enough said. This is my world.
(Sandra Spilecki 10:24am March 21, 2012)
We have some amazing parks. Beautiful all year round.
(Mary Preston 11:07pm March 21, 2012)
I have a neighborly town which has block parties and trails for bikes and walkers. The parks are gems of land saved by relatives from being developed into a freeway years ago. You can walk a lot here.
(Alyson Widen 7:31pm March 23, 2012)
My favourite place in the whole world is Dublin, Ireland, where I was born. But I'm partial to Lucknow, my adopted city, where I live now.
(Maria Mohan 2:03am March 30, 2012)
Registered users may leave comments.
Log in or register now!