So my May book is the third in a four book series set in Georgian England. The series is The Legend of the Four Soldiers and the book is To Beguile a Beast. The other three books are about soldiers coming home from war. But To Beguile a Beast doesnít have a soldier hero.
Sir Alistair Munroe is a civilian naturalist.
The other three soldier heroes were in the British army when their regiment was decimated by the French and their Indian allies. They volunteered for the army or bought a commission, but in any case, they chose to be there.
Sir Alistair just happened to be at the wrong place at the wrong time.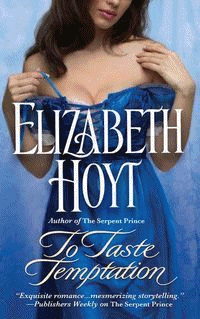 And while the other heroines in The Legend of the Four Soldiers series are aristocratic heroines, Helen Fitzwilliam, the heroine of To Beguile a Beast is no aristocrat.
Nor is she a lady.
Sigh. Middle books like middle children sometimes donít exactly fit in. When planning a series I often save the hero that I understand the best for last. I try to start out with a strong, likeable hero in the first book. The inbetween books are a place where a writer can experiment a little. And by experimenting often the best characters are born.
So To Beguile a Beast features a heroine who is a former mistress on the run from her erstwhile lover, and a hero who is scarred, surly, and lives in a dirty castle. On paper they certainly donít look like an obvious match, but I think by the end youíll believe that Alistairís and Helenís love is true, lasting, and very, very romantic.
I hope you enjoy reading To Beguile a Beast as much as I enjoyed writing it!
6 comments posted.
Elizabeth, I am really looking forward to your newest book. Your books are ones I always enjoy reading over...Raven Prince is reread by me at least once every two or three months...I almost have it memorized! Leopard Prince was fantastic too. Loved the heroine!

Definetly looking forward to your newest release!
(Rachael Grime 10:27am March 23, 2009)
Elizabeth - your books are just the types I love best!! Good Historicals and series too! Thanks!
(Martha Eskuchen 7:32pm March 23, 2009)
Hi Elizabeth, Have most of your books on my TBR shelves...guess I need to pull some out and start reading them. This new book sounds very good. Can't wait to add it to my collection!
(Karen Haas 9:59am March 24, 2009)