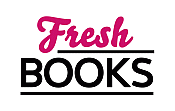 December's Must-Reads: Top Books to Close Out the Year with a Bang
Reviews
1 - 20 of 286 ( prev | next )
When Hattie Finds Love
by Amy Lillard
"Can an older Amish couple find love once again?"
Posted November 28, 2023



While reading the fourth book in the Paradise Valley series, WHEN HATTIE FINDS LOVE by Amy Lillard, I became emotionally invested in all of the characters. They are all flawed, real, and lovable! Once I Read more...



An Amish Cinderella
by Shelley Shepard Gray
"A Fantastic Amish Retelling of Cinderella"
Posted October 23, 2023


Shelley Shepard Gray sure knows how to make the reader feel as if they are right there at the kitchen table with the Beachys with all their troubles! AN AMISH CINDERELLA is exactly why I love her stories.. She made Read more...



The Sound of Sleighbells
by Janet Dailey
"A Chance at New Beginnings"
Posted October 11, 2023


THE SOUND OF SLEIGHBELLS is a slow-burn contemporary story that I was pulled into from the very first page. To be honest, I fell in love with the cover the minute I saw it Read more...



I'm With You
by Cindy Stark
"Can Enemies Share A Home?"
Posted September 28, 2023


I'M WITH YOU by Cindy Stark is an emotional and intriguing story with an almost perfect blend of drama, angst, heartbreak, and ultimately, a very satisfying end.
Crazy One More Time
by Cindy Stark
"Wonderful and Heartbreaking All At Once"
Posted September 13, 2023



I have never read a Cindy Stark novel before, but I'm glad I read CRAZY ONE MORE TIME! What a beautiful story! I'm very excited to read her previous books now. This absorbing story combines Read more...



A Wedding at the Orange Blossom Inn
by Shelley Shepard Gray
"Who wouldn't enjoy an Amish Brady Bunch?"
Posted March 11, 2016

Amish Brides of Pinecraft is quickly becoming one of my favorite Amish series. A WEDDING AT THE ORANGE BLOSSOM INN by Shelley Shepard Gray is a sweet return to Pinecraft, Florida. We get to catch up with old friends, and we even get to make new ones. Be Read more...



It's Only Love
by Marie Force
"IT'S ONLY LOVE will tug on your heartstrings"
Posted March 11, 2016

The Green Mountain series by Marie Force has been my favorite series since it started. When I see a new addition, I am so excited and happy to go back and visit my old friends, The Abbotts. IT'S ONLY LOVE is Ella Abbott and Gavin Guthrie's Read more...



The Two?-Family House
by Lynda Cohen Loigman
"A wonderful debut novel filled with family heartache"
Posted March 10, 2016

Two brothers, Abe and Mort, share a two-family house. Their wives, Helen and Rose, are close friends until the night they both give birth. Helen and Abe have four boys and pray they will be blessed with a girl. Rose and Abe have three girls and all Mort wants Read more...



Heart Conditions
by Phoebe Fox
"A wonderful addition to a hysterical series"
Posted February 24, 2016

HEART CONDITIONS is the third book in the Breakup Doctor series, and for me the series just keeps getting better and better with each and every addition. Brook's break up business is growing in leaps and bounds. Her advice is so spot on, to everyone but herself Read more...



Catching Cara
by Amy J. Hawthorn
"Can a Sheriff's Deputy handle an Army warrior?"
Posted February 18, 2016

CATCHING CARA is the second book in the Dark Horse Inc. series. Cara Gregory is on her way home to take care of her Mama when a thunderstorm hits. She has a hard time dealing with thunderstorms because of a tragedy in the past. At the height of Read more...



The Hundred Gifts
by Jennifer Scott
"A Cooking Class That Will Have You Giggling Out Loud"
Posted February 11, 2016

THE HUNDRED GIFTS was my first time reading Jennifer Scott, and I was emotionally invested in this story from the very first chapter. Bren is an empty-nester who is having difficulty trying to figure out where her life is going. Her children are both in foreign countries. She is Read more...



Summer By The Sea
by Jenny Hale
"Family, romance, and letting go of the past"
Posted February 10, 2016

SUMMER BY THE SEA is going to make you want to run to the beach! The beautiful words Jenny Hale uses to describe the Outer Banks will have you feeling like you are right there sitting in the sand and smelling the salt from the ocean. Faith and her family Read more...



The Restoration
by Wanda E. Brunstetter
"A perfect ending to a beautiful series"
Posted February 9, 2016

THE RESTORATION is the third and final book in the Prairie State Friends series. Jealousy is running rampant in the Amish country and that is just not how the people of this community usually behave. Priscilla Herschberger has been courting Elam for a long time. She always assumed Read more...



Hope Out Loud
by Kristina Riggle
"Can you ever let go of your past and HOPE OUT LOUD?"
Posted February 4, 2016

HOPE OUT LOUD is a companion novella to THE LIFE YOU'VE IMAGINED by Kristina Riggle. It focuses on two secondary characters from that novel, Beck and Anna. If you haven't read that first book, no worries. Kristina outlines the story, and I had no problem following along as Read more...



Shine Not Burn
by Elle Casey
"What Happens In Vegas Never Stays In Vegas"
Posted February 3, 2016

SHINE NOT BURN really reminded me of Sweet Home Alabama and who doesn't love that movie? Andie Marks has known her life plan since she was five years old. Partner by the time she turns a certain age, and then married, kids, the white picket fence, a Read more...



Plain Dead
by Emma Miller
"The Past Is Never Easy to Walk Away From"
Posted January 12, 2016

PLAIN DEAD is the third book in An Amish Mystery series but does well as a stand alone. Rachel Mast was raised Old Order Amish, but she now lives in between that world and her English world. She is the owner of a bed and breakfast and her Read more...



Amish Homecoming
by Jo Ann Brown
"AMISH HOMECOMING is a fantastic start to a promising series"
Posted January 12, 2016

AMISH HOMECOMING has twists and turns unlike many of the other Amish stories I have read. Ten years ago, Leah Beiler jumped the fence with her brother Johnny. She never let go of her Amish faith, but lived among the Englisch in Philadelphia. Her brother had a fight with their Read more...



The Forgotten Recipe
by Amy Clipston
"A Promising Start to a New Amish Series"
Posted January 1, 2016

Veronica Fisher is a mess. Her fiancé Seth has just died in a tragic barn accident, and he was her one true love. She is deeply rooted in her Amish faith but can't understand why God took away the love of her life. While cleaning out her attic, trying Read more...



An Amish Noel
by Patricia Davids
"Can the past jeopardize the future?"
Posted December 23, 2015

AN AMISH NOEL is the second book in the Amish Bachelors series. This is Luke Bowmans story. He got into some trouble a few years back and went to prison because of it. Now he is back with his family and must report to his parole officer every Read more...



An Amish Harvest
by Patricia Davids
"AN AMISH HARVEST Is Going To Leave You Wanting More"
Posted December 21, 2015

Samuel Bowman is an Amish carpenter. One morning, in a rush and not thinking clearly, he fills up the generator with gas. It was still hot and he should have waited until it cooled down. As a result, it exploded, badly injuring Samuel's face and hands. He may or Read more...



Susan Dyer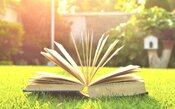 Features & Posts
No posts found.
18 comments posted.

Re: Saving Mercy (7:01pm April 25, 2017):

I've sent fan emails and most of the time gotten gracious
author replies!

Re: Secret Sisters (5:37pm December 13, 2015):

Awesome info!! I HAVE got to start reading her books!! I know
I know,I've never read one and that is a shame!

Great job Netta!!

Re: Abby Road (2:58pm April 14, 2013):

I live in Arizona now but growing up I loved our family vacations to the
Jersey shore!! I miss the beach........

Re: Nickeled-And-Dimed To Death (5:06pm March 23, 2013):

Love the covers!

Re: Lord of the Keep (5:04pm March 23, 2013):

I always judge a book by its cover first!!

Re: Trouble In The Tarot (10:28am March 19, 2013):

I love humor and romance in my cozies!!

Re: Buried In A Bog (10:27am March 19, 2013):

I have never been to Ireland but would love to go!

Re: The Blue-Ribbon Jalape?o Society Jubilee (3:51pm March 7, 2013):

Small towns are the best! Can't wait to read your new book!

Re: Jake (10:31pm February 27, 2013):

Yummy cowboys!!!!

Re: The Chieftain (10:29pm February 27, 2013):

Your highlanders are soooo sexy!!

Re: X Marks The Scot (2:31pm February 23, 2013):

I love bad boys and what could be sexier than one with a Scottish accent?

Re: Scorned Justice (2:28pm February 23, 2013):

Have you eer seen the TV show Snapped?? Awesome!!

Re: A Howl For A Highlander (2:27pm February 23, 2013):

I received my book today! Thank you so much Terry I can't wait to read it!
Sexy cover too!!

Re: The Mistress Memoirs (8:17am February 20, 2013):

Sounds great!!

Re: Murder Hooks a Mermaid (5:39pm February 18, 2013):

I really would love to visit Ireland!

Re: The Moses Quilt (9:44am February 17, 2013):

I remember reading avutmhermn grammar school! She was a true hero!

Re: Wildcat (2:51pm February 14, 2013):

I wouldn't be able to say anything! Too much drool running out of my
mouth! Hahahahah

Re: A Howl For A Highlander (2:48pm February 14, 2013):

Nothing sexier than a highlander!!