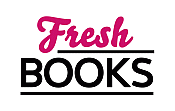 May Books for you!
Susan Mallery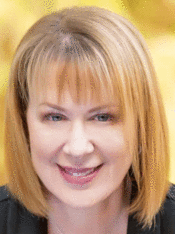 Blogging at Fresh Fiction
Exclusive Excerpt from DAUGHTERS OF THE BRIDE by Susan Mallery
July 12, 2016
"A glove's important, Mom." "I know it is." "I really need a new one." Rachel didn't Read More...
A Christmas Tradition: Visiting Fool's Gold for the Holidays
September 29, 2015
~ By Viki Ferrell We have certain traditions at our home at Christmastime that we consider so important it is just not Read More...
Susan Mallery | What Would You Do if You Came into a Lot of Money?
June 15, 2013
With more than 25 million books sold worldwide, New York Times bestselling author Susan Mallery is known for creating characters who feel Read More...
A Q&A with Susan Mallery
August 9, 2011
Q: Your newest book takes us back to Fool's Gold, California. It's a town with more men than women and yet you Read More...
Susan Mallery | My Favorite Cookbooks
May 11, 2011
Susan Mallery has entertained millions of readers with her witty and emotional stories of Read More...
Susan Mallery | Turns Out Size Matters After All!
April 28, 2010
I grew up in Los Angeles, one of the largest, loudest cities in the world. There's a lot to love about living in a Read More...
Susan Mallery | What do our characters wish for?
June 1, 2009
In the last hours before college graduation, I was saved from life as an accountant by a continuing education course titled "How to Write a Read More...
Susan Mallery | I Like...
December 17, 2007
I like fruitcake. Yes, there it is. I've said it in public. I like it. It's cake with fruit and nuts, which means Read More...
Susan Mallery is the #1 New York Times bestselling author of novels about the relationships that define women's lives—romance, friendship, family. With compassion and humor, Susan keenly observes how people think and feel, in stories that take readers on an emotional journey. Sometimes heartbreaking, often funny, and always uplifting, Susan's books have spent more than 200 weeks on the USA Today bestsellers list, thanks to her ever growing legions of fans. Susan lives in Seattle with her husband, two ragdoll cats, and a tattletale toy poodle. Animals play a big role in her books, as well, as she believes they're an integral component to a happy life.
Interviews for Susan Mallery
Susan Mallery Discusses UNTIL WE TOUCH
Until We Touch
June 26, 2014
Interview with Susan Mallery
Until We Touch
August 2, 2011
Log In to see more information about Susan Mallery
Log in or register now!
Series
Fool's Gold | Blackberry Island | Mischief Bay | Puffin Island | Positively Pregnant | Happily Inc
Books:
The Summer Getaway, December 2024
Trade Paperback
Sweet Success, December 2023
Mass Market Paperback
The Happiness Plan, July 2023
Trade Paperback / e-Book
The Sister Effect, March 2023
Hardcover / e-Book / audiobook
Married for a Month, January 2023
Mass Market Paperback / e-Book
Home Sweet Christmas, October 2022
Paperback / e-Book
Accidentally Yours, July 2022
Hardcover / e-Book
The Boardwalk Bookshop, June 2022
Trade Size / e-Book
The Summer Getaway, March 2022
Hardcover / e-Book
A Fool's Gold Christmas, November 2021
Fool's Gold #10
e-Book (reprint)
The Christmas Wedding Guest, October 2021
Trade Size / e-Book / audiobook
Summer Days, September 2021
Fool's Gold #7
e-Book (reprint)
The Summer of Sunshine and Margot, August 2021
Mass Market Paperback / e-Book (reprint)
The Stepsisters, June 2021
Trade Size / e-Book
Say You'll Stay, June 2021
e-Book
Before Summer Ends, May 2021
Paperback
The Friendship List, April 2021
Trade Size / e-Book
The Vineyard at Painted Moon, February 2021
Hardcover / e-Book
Happily This Christmas, October 2020
Happily Inc #6
Trade Size / e-Book
A Fool's Gold Wedding, August 2020
e-Book
Chasing Perfect, August 2020
Fools Gold #1
Mass Market Paperback / e-Book (reprint)
The Friendship List, August 2020
Hardcover / e-Book
The Summer of Sunshine and Margot, April 2020
Trade Size / e-Book (reprint)
Sisters by Choice, February 2020
Blackberry Island #4
Trade Size / e-Book
California Girls, January 2020
Mass Market Paperback / e-Book (reprint)
Meant to Be Yours, November 2019
Mass Market Paperback
When We Found Home, September 2019
Mass Market Paperback / e-Book (reprint)
The Summer of Sunshine and Margot, June 2019
Hardcover / e-Book
When We Found Home, May 2019
Paperback / e-Book (reprint)
Sisters Like Us, April 2019
Mischief Bay #4
Mass Market Paperback / e-Book (reprint)
California Girls, March 2019
Paperback / e-Book
Secrets of the Tulip Sisters, February 2019
Mass Market Paperback
Not Quite Over You, November 2018
Happily Inc #4
Paperback / e-Book
Why Not Tonight, October 2018
Happily Inc #3
Paperback / e-Book
When We Found Home, July 2018
Hardcover / e-Book
Sisters Like Us, February 2018
Mischief Bay #4
Trade Size / e-Book
A Million Little Things, January 2018
Mischief Bay
Mass Market Paperback / e-Book
Baby, It's Christmas, November 2017
Mass Market Paperback / e-Book
Second Chance Girl, October 2017
Happily Inc #2
Mass Market Paperback / e-Book
You Say It First, September 2017
Happily Inc #1
Mass Market Paperback / e-Book
Secrets of the Tulip Sisters, July 2017
Hardcover / e-Book
Daughters of the Bride, June 2017
Mass Market Paperback / e-Book (reprint)
Falling for Gracie, May 2017
Mass Market Paperback / e-Book (reprint)
Someone Like You, April 2017
Mass Market Paperback
A Million Little Things, March 2017
Mischief Bay #3
Trade Size / e-Book
The Friends We Keep, January 2017
Mischief Bay #2
Mass Market Paperback / e-Book
Daughters of the Bride, July 2016
Hardcover / e-Book
Best of My Love, May 2016
Fool's Gold #20
Paperback / e-Book
The Friends We Keep, March 2016
Mischief Bay #2
Paperback / e-Book
Evening Stars, February 2016
Blackberry Island Series #3
Mass Market Paperback / e-Book (reprint)
The Ladies' Man & Some Kind of Wonderful, January 2016
Positively Pregnant #2 / Puffin Island #2
Paperback / e-Book
Marry Me At Christmas, October 2015
Fool's Gold #21
Hardcover / e-Book
Thrill Me, August 2015
Fool's Gold #18
Paperback / e-Book
Kiss Me, July 2015
Fool's Gold #17
Paperback / e-Book
Hold Me, May 2015
Fool's Gold #16
Paperback / e-Book
The Girls of Mischief Bay, March 2015
Mischief Bay #1
Paperback / e-Book
All For You, January 2015
Paperback / e-Book
Shelter in a Soldier's Arms, January 2015
Paperback / e-Book (reprint)
Christmas on 4th Street, November 2014
Paperback / e-Book (reprint)
Yours for Christmas, November 2014
Fool's Gold
e-Book
The Christmas Wedding Ring, October 2014
Hardcover / e-Book
Until We Touch, July 2014
Fool's Gold #15
Paperback / e-Book
A Sweet Life Boxed Set, May 2014
e-Book
Before We Kiss, May 2014
Fool's Gold #14
Paperback / e-Book
When We Met, May 2014
Fool's Gold #13
Paperback / e-Book
Evening Stars, March 2014
Blackberry Island #3
e-Book
Christmas on 4th Street, October 2013
Fool's Gold
Hardcover / e-Book
A Fool's Gold Christmas, September 2013
Paperback / e-Book
Three Little Words, August 2013
Fool's Gold #12
Paperback / e-Book
Two of a Kind, July 2013
Fool's Gold #11
Paperback / e-Book
Just One Kiss, June 2013
Fool's Gold #10
Paperback / e-Book
Three Sisters, March 2013
Blackberry Island #2
Paperback / e-Book
A Fool's Gold Christmas, October 2012
Fool's Gold 9.5
Hardcover / e-Book
All Summer Long, August 2012
Fool's Gold # 12
Paperback / e-Book
Summer Nights, July 2012
Fool's Gold #8
Paperback / e-Book
Summer Days, June 2012
Fool's Gold #7
Paperback / e-Book
Barefoot Season, April 2012
Blackberry Island #1
Paperback / e-Book
Only Us, November 2011
Fools Gold #7.5
e-Book
Only His, October 2011
Fool's Gold #6
Paperback / e-Book
Only Yours, September 2011
Fool's Gold #5
Paperback / e-Book
Montana Mavericks Weddings, September 2011
Paperback / e-Book
Only Mine, August 2011
Fool's Gold Romance #4
Paperback / e-Book
Already Home, April 2011
Trade Size
The Knitting Diaries, April 2011
Mass Market Paperback
Completely Smitten, March 2011
Paperback / e-Book (reprint)
The Best Of Friends, October 2010
Mass Market Paperback
Finding Perfect, September 2010
Fool's Gold #3
Paperback / e-Book
Almost Perfect, July 2010
Fool's Gold #2
Mass Market Paperback / e-Book
Chasing Perfect, May 2010
Fools Gold #1
Mass Market Paperback / e-Book
Hot On Her Heels, November 2009
Lone Star Sisters #4
Mass Market Paperback
Straight From The Hip, July 2009
Lone Star Sisters #3
Mass Market Paperback
Lip Service, June 2009
Lone Star Sisters #2
Mass Market Paperback
Under Her Skin, May 2009
Lone Star Sisters #1
Mass Market Paperback
Sunset Bay, March 2009
Mass Market Paperback
Falling for Gracie, January 2009
Paperback (reprint)
Quinn's Woman, November 2008
Mass Market Paperback (reprint)
Sweet Trouble, September 2008
Bakery Sisters #3
Mass Market Paperback
Sweet Spot, August 2008
Bakery Sisters #2
Mass Market Paperback
Sweet Talk, July 2008
Bakery Sisters #1
Mass Market Paperback
Tempting Faith, June 2008
Safe Haven
Paperback (reprint)
The Sheik And The Pregnant Bride, March 2008
Paperback
Accidentally Yours, January 2008
Mass Market Paperback
The Sheik and the Christmas Bride, November 2007
Desert Rogues
Paperback
In Bed With The Devil, August 2007
Millionaire of the Month
Mass Market Paperback
Tempting, July 2007
Buchanan #4
Mass Market Paperback
Her Last First Date, June 2007
Miniseries: Positively Pregnant
Mass Market Paperback
The Marcelli Princess, March 2007
Marcelli Sisters
Paperback
Sizzling, January 2007
Buchanan #3
Paperback
The Ultimate Millionaire, January 2007
Miniseries: The Million Dollar Catch
Paperback
The Unexpected Millionaire, December 2006
Paperback
The Substitute Millionaire, November 2006
Miniseries: The Million Dollar Catch - Book 1
Paperback
The Ladies' Man, September 2006
Miniseries: Positively Pregnant
Paperback
Irresistible, July 2006
Buchanan #2
Paperback
Having Her Boss's Baby, June 2006
Positively Pregnant #2
Paperback
Surrender in Silk, May 2006
Paperback (reprint)
The Only Way Out, May 2006
Paperback (reprint)
Tender Loving Care, May 2006
Paperback (reprint)
Full-Time Father, May 2006
Paperback (reprint)
The Marcelli Bride, April 2006
Marcelli #4
Paperback
Delicious, February 2006
Buchanan #1
Paperback
Prodigal Son, January 2006
Silhouette Special Edition 1729
Paperback
The Sheik and the Virgin Secretary, December 2005
Special Edition Series, #1723
Paperback
There's Always Plan B, July 2005
Next #1
Tall
Falling for Gracie, March 2005
Paperback
Someone Like You, October 2004
Paperback
The Seductive One, November 2003
Marcelli Sisters of Pleasure Road #3
Paperback
The Sassy One, October 2003
Marcelli Sisters of Pleasure Road #2
Paperback
The Sparkling One, August 2003
Marcelli Sisters of Pleasure Road
Paperback

Videos