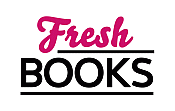 October's must-reads: a bookish harvest you won't want to miss!
Sarah Morgan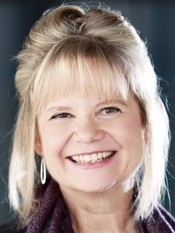 Photo Credit: Ev Sekkides

Blogging at Fresh Fiction
Sarah Morgan | Three Friends Check into an Historic Vermont Inn and Change Their Lives
September 19, 2023
1--What is the title of your latest release? THE BOOK CLUB HOTEL Read More...
Sarah Morgan | Exclusive Excerpt: FAMILY FOR BEGINNERS + Giveaway!
May 1, 2020
Flora was ten minutes early. Did that matter? Nerves were jumping around in the pit of her belly, but she always felt Read More...
Sarah Morgan | Exclusive Interview: A WEDDING IN DECEMBER + Giveaway!
December 6, 2019
Welcome back to Fresh Fiction, Sarah! Can you tell us a little bit about your latest release, Read More...
Sarah Morgan | Exclusive Interview: ONE SUMMER IN PARIS
April 12, 2019
Enjoy this chat between bestselling author Sarah Morgan and Fresh Fiction Editorial Manager Read More...
Discover the magic of Sarah Morgan this Christmas
December 24, 2016
MIRACLE ON 5TH AVENUE by Read More...
Sarah Morgan | Bringing the Sexy to Winter Sports
October 28, 2014
I'm so excited about the release of MAYBE THIS CHRISTMAS, the latest Read More...
Sarah Morgan is a USA Today and Sunday Times bestselling author of romance and women's fiction. She has sold over 18 million copies of her books and her work has received starred reviews from Publishers Weekly, Library Journal and Booklist.
Sarah lives near London, England with her family and when she isn't writing or reading, she likes to spend time outdoors hiking or riding her mountain bike.
Log In to see more information about Sarah Morgan
Log in or register now!
Series
Puffin Island | Positively Pregnant | From Manhattan with Love
Books:
Ripped, October 2023
e-Book
Burned, September 2023
e-Book
The Book Club Hotel, September 2023
Trade Paperback / e-Book
The Island Villa, May 2023
Trade Paperback / e-Book
Snowed In for Christmas, September 2022
Trade Paperback / e-Book
Beach House Summer, May 2022
Trade Size / e-Book
The Christmas Escape, November 2021
Trade Size / e-Book
The Summer Seekers, May 2021
Paperback / e-Book
One Summer in Paris, April 2021
Mass Market Paperback / e-Book
A Wedding in December, November 2020
Mass Market Paperback / e-Book (reprint)
One More for Christmas, October 2020
Trade Size / e-Book
Family for Beginners, May 2020
Trade Size / e-Book
The Christmas Sisters, October 2019
Mass Market Paperback / e-Book (reprint)
A Wedding in December, October 2019
Trade Size / e-Book
One Summer in Paris, April 2019
Trade Size / e-Book
How To Keep a Secret, February 2019
Mass Market Paperback
The Christmas Sisters, October 2018
Trade Size / e-Book
How to Keep a Secret, July 2018
Trade Size / e-Book
Moonlight Over Manhattan, December 2017
From Manhattan with Love #6
Mass Market Paperback / e-Book
Holiday in the Hamptons, September 2017
From Manhattan with Love #5
Mass Market Paperback / e-Book
New York, Actually, June 2017
From Manhattan with Love
Paperback / e-Book
Miracle on 5th Avenue, December 2016
From Manhattan with Love #3
Paperback / e-Book
Sunset in Central Park, September 2016
From Manhattan with Love #2
Paperback / e-Book
Sleepless in Manhattan, June 2016
From Manhattan with Love #1
Paperback / e-Book
The Ladies' Man & Some Kind of Wonderful, January 2016
Positively Pregnant #2 / Puffin Island #2
Paperback / e-Book
First Time in Forever, March 2015
Puffin Island #1
Paperback / e-Book
The Affair, December 2014
Paperback / e-Book (reprint)
Maybe This Christmas, November 2014
O'Neil Brothers #3
Paperback / e-Book
Suddenly Last Summer, July 2014
Paperback / e-Book
Sleigh Bells in the Snow, November 2013
Paperback / e-Book
Lost to the Desert Warrior, September 2013
Paperback / e-Book
Sold to the Enemy, February 2013
Paperback / e-Book
St. Piran?s: Prince On The Children?s Ward, January 2013
e-Book
A Night Of No Return, October 2012
Paperback / e-Book
Once a Ferrara Wife..., February 2012
Paperback / e-Book
Doukakis's Apprentice, September 2011
Paperback / e-Book
A Night of Scandal, June 2011
Paperback
One Night... Nine-Month Scandal, September 2010
Mass Market Paperback
Bought: Destitute Yet Defiant, March 2010
Mass Market Paperback
Powerful Greek, Unworldly Wife, December 2009
Innocent Wives
Mass Market Paperback
Capelli's Captive Virgin, June 2009
Mass Market Paperback
The Vasquez Baby, April 2009
Unexpected Babies
Mass Market Paperback
The Prince's Waitress Wife, February 2009
Mass Market Paperback
The Sheikh's Virgin Princess, January 2009
Mass Market Paperback
The Sicilian Doctor's Mistress, October 2008
Mediterranean Doctors
Mass Market Paperback
Bought: The Greek's Innocent Virgin, August 2008
The Greek Tycoons
Paperback
The Sicilian's Virgin Bride, February 2008
Italian Husbands
Paperback
The Brazilian Boss's Innocent Mistress, September 2007
In Bed With the Boss
Mass Market Paperback
The Sultan's Virgin Bride, June 2007
Miniseries: Surrender to the Sheikh
Paperback
The Greek Children's Doctor, January 2007
Miniseries: Posh Docs
Paperback (reprint)
Blackmailed by Diamonds, Bound by Marriage, January 2007
Miniseries: A Mediterranean Marriage
Paperback
Million-Dollar Love-Child, November 2006
Miniseries: UnCut
Paperback
High-Altitude Doctor, May 2006
24/7
Paperback
Public Wife, Private Mistress, April 2006
Italian Husbands
Paperback
Gift of a Family, January 2006
Harlequin Medical Romance 235
Paperback
The Nurse's Christmas Wish, December 2005
Harlequin Medical Romance 231
Paperback
Sale Or Return Bride, November 2005
Love or Money, Romance on the Red Carpet
Mass Market Paperback
In The Sheikh's Marriage Bed, March 2005
Paperback