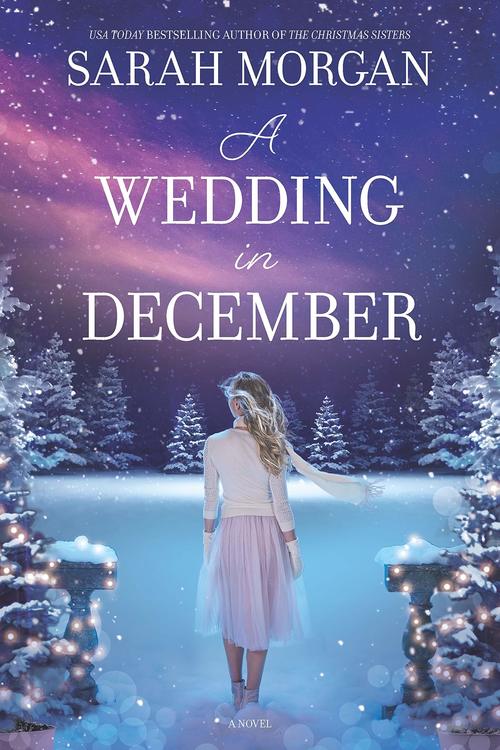 Purchase
This funny, charming and heartwarming new Christmas novel is USA TODAY bestselling author Sarah Morgan at her festive best!
HQN
October 2019
On Sale: September 24, 2019
368 pages
ISBN: 1335147276
EAN: 9781335147271
Kindle: B07L5Q893W
Trade Size / e-Book
Add to Wish List

Other Editions
Mass Market Paperback (reprint - November 2020)
Romance Contemporary | Holiday
This funny, charming and heartwarming new Christmas novel is USA TODAY bestselling author Sarah Morgan at her festive best!

In the snowy perfection of Aspen, the White family gathers for youngest daughter Rosie's whirlwind Christmas wedding. First to arrive are the bride's parents, Maggie and Nick. Their daughter's marriage is a milestone they are determined to celebrate wholeheartedly, but they are hiding a huge secret of their own: they are on the brink of divorce. After living apart for the last six months, the last thing they need is to be trapped together in an irresistibly romantic winter wonderland.

Rosie's older sister, Katie, is also dreading the wedding. Worried that impulsive, sweet-hearted Rosie is making a mistake, Katie is determined to save her sister from herself! If only the irritatingly good-looking best man, Jordan, would stop interfering with her plans…

Bride-to-be Rosie loves her fiancé but is having serious second thoughts. Except everyone has arrived—how can she tell them she's not sure? As the big day gets closer, and emotions run even higher, this is one White family Christmas none of them will ever forget!
Comments
10 comments posted.
my favorite is seeing it thru the eyes of my
grandchildren,the excitement
(Vickie Couturier 6:21am December 6, 2019)
I love the Christmas songs and the feeling of joy in the
air.
(Nancy Reynolds 9:49am December 6, 2019)
Spending time with family and friends that I don't always get to see.
(Cynthia St. Germain 6:00pm December 6, 2019)
Mountain lodges in winter are wonderful. We have been
snowed in to our own houses multiple times. When we lived
in Colorado, we made sure we had a wood stove so we
could keep the house heated. We are in the foothills of the
Blue Ridge Mountains in TN now, but again we made certain
to have a wood stove. Our power went out frequently when
we first moved here so the stove came in handy for heating
and cooking. We had oil lamps which work well for reading
and normal daily things. There is something comforting
about deep snow and the silence it brings. It brings out the
child in us all. We just can't resist going out to play in it. I
miss the snowy winters of the Northern New York
Adirondack Mountains where I grew up.
(Patricia Barraclough 12:13pm December 7, 2019)
Getting to see my daughter and my grandchildren!
(Melanie Rosen 1:33am December 9, 2019)
Would love to review
(Jane Squires 5:46am December 9, 2019)
I look forward to being with family and I also enjoy listening to Christmas music.
(Kim C 10:42am December 9, 2019)
Favorite thing about holiday season is getting to be with
family and seeing all the decorations and lights.
(Melissa Basnight 12:01pm December 10, 2019)
I love spending time with my family and seeing all the
houses lit up and decorated.
(Tina Rucci 3:47am December 10, 2019)
Christmas music gets me in the mood and I love to go Christmas shopping with my adult grandchildren.
(Anna Speed 1:32pm December 10, 2019)
Registered users may leave comments.
Log in or register now!