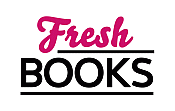 Your August adventures in reading
"Will she end up married by Christmas day?"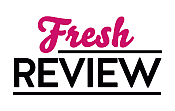 Reviewed by Svetlana Libenson
Posted November 7, 2019

Romance Contemporary | Holiday
Every year on Christmas the White family have their own traditions to celebrate. But this year, the youngest daughter, Rosie decides to impulsively marry her soulmate whom she has only known for a short time on Christmas day, upending the familiar traditions and forcing her parents and older sister to travel to Colorado on what should be the happiest day of her life. However, as her sister and parents arrive, it becomes all too obvious that hidden secrets lie in wait to ruin her happiness.
Older sister Kate is a protective and extremely independent young woman who seems to care more for work than for relationships, and she fears her sister Rosie is making a mistake in marrying so impulsively. Becoming a doctor due to her sister's asthma as well as her parents' expectations, Kate is afraid of relying on anyone and often feels she is a failure, especially when she has to deal with a painful decision on her own.
Rosie's parents have had an extremely happy marriage for many years despite the obstacles blocking their way, but beneath the happy veneer, Maggie and Nick are on the verge of divorce and its something they don't want for their daughters to know, especially since Rosie's marriage is around the corner. Determined, the two decide to put on a show that they are still happily married. But can they pull it off?
Rosie is beginning to question herself on whether or not she desires to get married and is worried about what her family will think of her if she decides not to go through the marriage after all, especially since all the preparations are ready and everyone is expecting it. Can Rosie find her inner feelings and stand up for herself?
This was actually my first (but hopefully not the last!) Sarah Morgan novel, and I have to say how much A WEDDING IN DECEMBER impressed me with its focus on bonding between family members and the maturity and growth each character experiences. I loved the warm and fuzzy feelings I experienced when reading this novel, the consistency of characters, and how Sarah Morgan dares to hold up a mirror to each of the characters, daring them to change. There is nothing melodramatic, but instead, its a slice of life expertly sliced and served to the guests.
Warm, compassionate, and brimming with happiness, A WEDDING IN DECEMBER by Sarah Morgan is a tale that will melt the harshest of snow and ice from a reader's heart from the moment they pick up this book, because its the perfect story to begin the holidays. For readers that are seeking a beautiful novel of family and relationships, A WEDDING IN DECEMBER by Sarah Morgan will be a delightful fit.
SUMMARY
This funny, charming and heartwarming new Christmas novel is USA TODAY bestselling author Sarah Morgan at her festive best!

In the snowy perfection of Aspen, the White family gathers for youngest daughter Rosie's whirlwind Christmas wedding. First to arrive are the bride's parents, Maggie and Nick. Their daughter's marriage is a milestone they are determined to celebrate wholeheartedly, but they are hiding a huge secret of their own: they are on the brink of divorce. After living apart for the last six months, the last thing they need is to be trapped together in an irresistibly romantic winter wonderland.

Rosie's older sister, Katie, is also dreading the wedding. Worried that impulsive, sweet-hearted Rosie is making a mistake, Katie is determined to save her sister from herself! If only the irritatingly good-looking best man, Jordan, would stop interfering with her plans…

Bride-to-be Rosie loves her fiancé but is having serious second thoughts. Except everyone has arrived—how can she tell them she's not sure? As the big day gets closer, and emotions run even higher, this is one White family Christmas none of them will ever forget!
---
What do you think about this review?
Comments
No comments posted.

Registered users may leave comments.
Log in or register now!