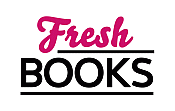 June blooms with love and intrigue
"A lighthearted novel full of Christmas cheer by fan favorite Sarah Morgan!"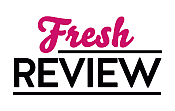 Reviewed by Bharti C
Posted September 26, 2019

Romance Contemporary | Holiday
A WEDDING IN DECEMBER is the story of Rosie White, getting married on Christmas Eve after a whirlwind romance with Dan Reynolds. Her parents and older sister Katie are back home in England. The White Family head to the Aspen, CO, after getting a frenzied and excited call from Rosie of her marriage in less than a month. Rosie is ecstatic about her sudden proposal and marriage after being with Dan for less than three months. Meanwhile, older sister Katie, an ER doctor, is having her own doubts about the upcoming marriage as well as her own personal crisis to add to it. Additionally, Rosie's parents are on the verge of divorce, but they decide to keep this from their daughters.
Once everyone is all together in Aspen, the White family can't keep their personal turmoils from each other for long and things start to unravel. Will they have a true White Christmas? Will Katie be able to stop Rosie's shotgun wedding? That's what we will get to experience in the latest Christmas story from bestseller Sarah Morgan.
It's the norm for Sarah Morgan's fans and readers to expect a Christmas novel every year. And she doesn't disappoint with A WEDDING IN DECEMBER. This story has a nice balance of serious and lighthearted family dynamics. The characters are relatable and give us glimpses of issues, emotions everyone goes through, especially around the holidays. The setting of Aspen--with mountains, skiing, and some fantastic treehouses--provide a stunning backdrop.
I would definitely read this book by the fire in winters with a cup of hot chocolate. And during the rest of the year, the setting of the story is sure to provide some respite to its readers.
SUMMARY
This funny, charming and heartwarming new Christmas novel is USA TODAY bestselling author Sarah Morgan at her festive best!

In the snowy perfection of Aspen, the White family gathers for youngest daughter Rosie's whirlwind Christmas wedding. First to arrive are the bride's parents, Maggie and Nick. Their daughter's marriage is a milestone they are determined to celebrate wholeheartedly, but they are hiding a huge secret of their own: they are on the brink of divorce. After living apart for the last six months, the last thing they need is to be trapped together in an irresistibly romantic winter wonderland.

Rosie's older sister, Katie, is also dreading the wedding. Worried that impulsive, sweet-hearted Rosie is making a mistake, Katie is determined to save her sister from herself! If only the irritatingly good-looking best man, Jordan, would stop interfering with her plans…

Bride-to-be Rosie loves her fiancé but is having serious second thoughts. Except everyone has arrived—how can she tell them she's not sure? As the big day gets closer, and emotions run even higher, this is one White family Christmas none of them will ever forget!
---
What do you think about this review?
Comments
No comments posted.

Registered users may leave comments.
Log in or register now!