1--What is the title of your latest release?
2--What's the "elevator pitch" for your new book?
Three friends check into a historic Vermont Inn for their annual book club meet up and discover that their own story has as many twists as the book they are reading!
3--How did you decide where your book was going to take place?
I wanted a cosy winter setting where my three friends could snuggle indoors and talk books, and where better than Vermont? It offers snow, and plenty of small-town charm which was perfect for my story.
4--Would you hang out with your protagonist in real life?
Most definitely!
5--What are three words that describe your protagonist?
Loyal, fun, brave.
6--What's something you learned while writing this book?
That I really need to persuade some of my friends to take a book club vacation in Vermont. I can't think of anything more perfect to do in real life.
7--Do you edit as you draft or wait until you are totally done?
I edit as I go along. If I've taken a wrong turn I don't want to wait until the end to discover it.
8--What's your favorite foodie indulgence?
Maple syrup.
9--Describe your writing space/office!
I'm lucky enough to have an office at the bottom of my garden (check my Instagram for pictures!), so I write surrounded by flowers, birds, and bees. It's very calming, which is perfect if a book isn't going well.
10--Who is an author you admire?
Just one? That's hard because I admire so many for different reasons. If I can only have one, I'll pick Nora Roberts because she is so versatile and can write romance, thriller and science fiction with the same flare.
11--Is there a book that changed your life?
Probably Jane Eyre – my mother gave it to me to read when I was young, and my love of reading started there.
12--Tell us about when you got "the call." (when you found out your book was going to be published)/Or, for indie authors, when you decided to self-publish.
I'd been writing shorter series romance but knew I wanted to broaden my scope and write longer fiction. I sent in a proposal for a story that became my O'Neil Brothers series (starting with Sleigh Bells in the Snow) and was over the moon when it was accepted by the publisher.
13--What's your favorite genre to read?
I read widely – mostly romance, women's fiction and thrillers.
14--What's your favorite movie?
When Harry Met Sally
15--What is your favorite season?
Spring
16--How do you like to celebrate your birthday?
Cake, cake and more cake
17--What's a recent tv show/movie/book/podcast you highly recommend?
Succession.
18--What's your favorite type of cuisine?
Italian
19--What do you do when you have free time?
Go for a long hike.
20--What can readers expect from you next?
My next book is an escapist summer novel full of romance and family drama, set on Cape Cod.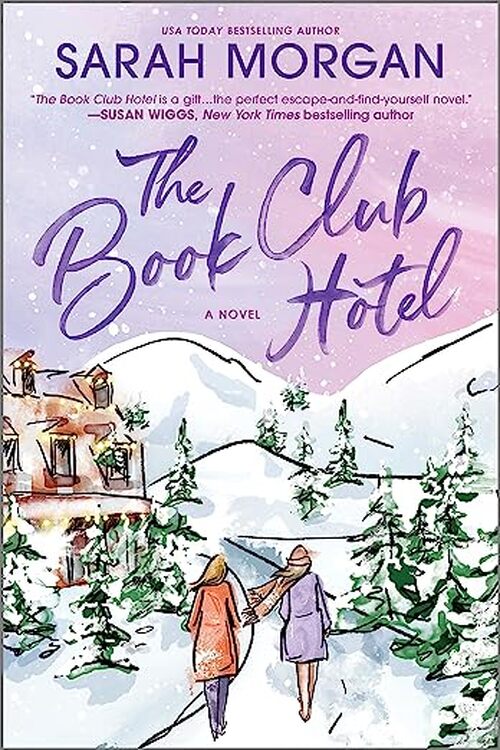 This Christmas, USA Today bestselling author Sarah Morgan returns with another heartfelt exploration of change, the power of books to heal, and the enduring strength of female friendship.
With its historic charm and picture-perfect library, the Maple Sugar Inn is considered the winter destination. As the holidays approach, the inn is fully booked with guests looking for their dream vacation. But widowed far too young, and exhausted from juggling the hotel with being a dedicated single mom, Hattie Coleman dreams only of making it through the festive season.
But when Erica, Claudia and Anna—lifelong friends who seem to have it all—check in for a girlfriends' book club holiday, it changes everything. Their close friendship and shared love of books have carried them through life's ups and downs. But Hattie can see they're also packing some major emotional baggage, and nothing prepares her for how deeply her own story is about to become entwined in theirs. In the span of a week over the most enchanting time of the year, can these four women come together to improve each other's lives and make this the start of a whole new chapter?
Women's Fiction Family Life [Harlequin, On Sale: September 19, 2023, Trade Paperback / e-Book, ISBN: 9781335005120 / eISBN: 9780369743381]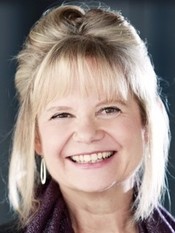 Sarah Morgan is a USA Today and Sunday Times bestselling author of romance and women's fiction. She has sold over 18 million copies of her books and her work has received starred reviews from Publishers Weekly, Library Journal and Booklist.
Sarah lives near London, England with her family and when she isn't writing or reading, she likes to spend time outdoors hiking or riding her mountain bike.
No comments posted.