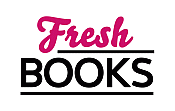 Summer Sizzling Reads in July!
Winnie Griggs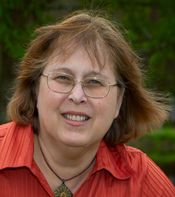 Winnie Griggs grew up in south Louisiana in an undeveloped area her friends thought of as the back of beyond. She and her two younger siblings spent many an hour exploring the overgrown land around her home, cutting jungle trails, building forts and frontier camps, and looking for pirate ships on the nearby bayou. Once she 'grew up' she found other outlets for dealing with all those wonderful, adventurous imaginary friends by filling notebooks with their stories.

Eventually she found her own Prince Charming, a rancher whose white steed takes the form of a tractor and whose kingdom is situated in a small rural community that she loves to call home, and together they've built their own storybook happily–ever–after that includes four now grown children, two of whom are twins.

Now a multi–published, award winning author, Winnie feels blessed to be able to share her stories with readers through her writings for Love Inspired Historical books.
Log In to see more information about Winnie Griggs
Log in or register now!
Series
Texas Grooms
Books:
Her Amish Springtime Miracle, June 2022
Hope's Haven # 2
Mass Market Paperback / e-Book
Texas Cinderella and Would-Be Wilderness Wife, April 2022
Mass Market Paperback / e-Book
Her Amish Wedding Quilt, December 2020
Hope's Haven Book 1
Mass Market Paperback
The Unexpected Bride, May 2019
The Unexpected Sinclares #1
Paperback / e-Book
Once Upon a Texas Christmas, December 2017
Texas Grooms #10
Mass Market Paperback / e-Book
A Tailor-Made Husband, June 2017
Texas Grooms #9
Mass Market Paperback / e-Book
Texas Cinderella, September 2016
Texas Grooms #8
Mass Market Paperback / e-Book
A Matter of Trust, March 2016
Paperback / e-Book
The Holiday Courtship, December 2015
Texas Grooms #7
Paperback / e-Book
Journeys of the Heart, July 2015
e-Book
Second Chance Hero, May 2015
Texas Grooms #6
Paperback / e-Book
A Recipe for Romance, December 2014
Paperback / e-Book
Her Holiday Family, November 2014
Texas Grooms #5
Paperback / e-Book
Lone Star Heiress, July 2014
Texas Grooms #4
Paperback / e-Book
A Family For Christmas, October 2013
Texas Grooms #3
Mass Market Paperback / e-Book
The Bride Next Door, June 2013
Texas Grooms #2
Mass Market Paperback / e-Book
Handpicked Husband, September 2012
Texas Grooms #1
Mass Market Paperback / e-Book
A Baby Between Them, June 2012
Irish Brides #3
Mass Market Paperback / e-Book
Once Upon a Thanksgiving, October 2011
Season of BountyHome for Thanksgiving
Mass Market Paperback / e-Book
Second Chance Family, July 2011
Paperback / e-Book
The Proper Wife, March 2011
Paperback / e-Book
The Heart's Song, June 2010
Paperback / e-Book
The Christmas Journey, October 2009
Mass Market Paperback
The Hand-Me-Down Family, March 2009
Mass Market Paperback / e-Book
Lady's Choice, April 2005
Paperback
A Will of Her Own, June 2004
Paperback
Whatever It Takes, December 2002
Paperback