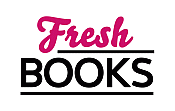 Spring for these books in March
Reviews
1 - 20 of 110 ( prev | next )
Her Scandalous Pursuit
by Candace Camp
"HER SCANDALOUS PURSUIT is an exciting historical romance with a supernatural twists that will keep reading"
Posted March 19, 2020


As a female scientist, Thisbe Moreland is used to being the only woman at all kinds of events, and for men at these events to take her less than seriously. So when handsome Desmond Harrison seems to actually take an interest in her views Thisbe is taken a bit Read more...



Kiss Me at Christmas
by Valerie Bowman
"Can two people of different social standings find a holiday love worth fighting for?"
Posted October 25, 2018

Regina is approaching her thirtieth birthday and wants nothing more than to take some control over her life before being forced to marry a man she does not love. She decides to lose her virginity to the handsome Daffin Oakleaf, who she so easily connected with a few months prior Read more...



All Dressed in White
by Charis Michaels
"A poor start to a marriage of convenience leads to a love worth fighting for..."
Posted October 25, 2018

Tessa finds herself in a marriage of convenience to Joseph Chance, and though not what she expected, she finds herself captivated by her new husband. However, a secret she could not reveal until they were married finds her alone, as her husband leaves straight for his business venture in Barbados Read more...



Dangerously Fierce
by Deborah Blake
"A paranormal adventure on the shores of Cape Cod..."
Posted October 13, 2018

Alexei has lost his role as a Rider to the Baba Yagas, and now finds himself adrift, traveling across the country drinking and fighting. However, once Alexei reaches Cape Cod, he's not finding this life satisfying, and surprises himself by agreeing to help a beautiful bartender's father recover Read more...



All She Left Behind
by Jane Kirkpatrick
"A story of hope and determination"
Posted February 14, 2018

Jennie Pickett's passion is healing, and she has a natural ability with plants and oils. One day she hopes to become a doctor, but in the 1870s this isn't an easy dream for a woman to have. As Jennie struggles to follow her dream, life will lead her Read more...



Kissed at Christmas
by Michelle Willingham, Ava Stone, Christina McKnight
"A romantic holiday read with paranormal elements"
Posted December 3, 2017

Set at Castle Keyvnor KISSED AT CHRISTMAS includes three holiday love stories. Bound by a Christmastide Moon sees Silas Anson unexpectedly becoming the eighth Earl of Lichfield. Finding his estate in debt he takes his solicitor's advice and arranges a marriage with Lady Mallory Hughes, the daughter Read more...



A Daring Arrangement
by Joanna Shupe
"A delightfully fun romance"
Posted November 21, 2017

Lady Nora Parker's father has sent her to America to live with relatives after he catches her with a man he doesn't want her to marry. Nora finds her father's demands egregious and plans to return to Robert as soon as possible. To accomplish this she makes Read more...



Wickedly Spirited
by Deborah Blake
"A fun, fast-paced novella which delights and introduces new characters"
Posted September 29, 2017

Baba Yaga, Bella, has taken Jazz in to teach the teenager how to become a Baba Yaga herself. Jazz is excited by this opportunity to learn magic, and to be a part of Bella's family. However, she is frustrated by the other Baba Yagas' agreement that they can't Read more...



Ride the Storm
by Karen Chance
"An exciting paranormal showdown"
Posted July 24, 2017

As war with the Gods loom ever closer, Cassie Palmer, the Pythia and most powerful magical user needs to find her courage and determination to keep everyone she holds dear safe. However, before she can fight the Gods she needs to save Pritkin from a curse, and to do that Read more...



The Wicked Heir
by Elizabeth Michels
"A daring historical romance"
Posted July 24, 2017

The man Isabelle Fairlyn believes is her true love has suddenly been betrothed to her twin sister, Victoria. Now Isabelle is determined to find the perfect man to replace him, and she has high expectations for her new prince charming. He must be a good dancer, wear fashionable colors, and Read more...



Too Scot to Handle
by Grace Burrowes
"A delightfully charming romance"
Posted July 24, 2017

Anwen Windham is desperate to save the charity she has invested her life in. With money running out and little help from anyone else, Anwen turns to Colin MacHugh for advice. Colin is more than happy to do what he can for the foundling home, especially if that means spending Read more...



Revelation
by Robert B. Parker, Robert Knott
"An exciting western with a surprising plot twist"
Posted May 15, 2017

Virgil Cole and Everett Hitch, both U.S. Marshals living in the 1880s town of Appaloosa, are trying to find their way in the ever growing town they've come to call their home. A lot has changed since the wealthy Vandervoort came to town with his brick business. However Read more...



Nothing Like a Duke
by Jane Ashford
"A witty and exciting romance in a series readers will love"
Posted May 15, 2017

Robert Gresham agrees to attend a friend's house party in Northumberland to hopefully get a certain woman off his mind. However, Flora Jennings has been invited as well, and the party seems to be pushing them closer together. While, realizing he is starting to have feelings for Miss Jennings Read more...



One For The Rogue
by Charis Michaels
"A witty and sweet romance"
Posted March 8, 2017

Beau Courtland has recently been saddled with the title of viscount after his brother abdicates, however, Beau wants nothing to do with being a viscount, and refuses to act the part of a privileged peer. Upon meeting Emmaline, a young dowager duchess, he becomes even more irritated when she reveals Read more...



Blazing Hot Cowboy
by Kim Redford
"A sweet, romantic, and enjoyable read."
Posted January 10, 2017

After thirteen years Lauren Sheridan has returned to her hometown of Wildcat Bluff a widowed mother. Wanting stability, and the same country lifestyle she grew up with for her daughter, Lauren is excited about her return. What she didn't except was the return of her feelings for her high Read more...



The Legendary Lord
by Valerie Bowman
"A witty and smart historical romance"
Posted January 5, 2017

Sarah Highgate is the undisputed belle of the season and quickly finds herself betrothed to a man everyone approves. However, the more Sarah thinks about her marriage the more unsure she becomes, and she impulsively runs away to Scotland only to find herself lost, and taking shelter in a hunting Read more...



Last Chance Cowboys: The Lawman
by Anna Schmidt
"A romantic western with a fast-paced plot"
Posted January 4, 2017

After six months in Kansas City Jess Poterfield has returned to Whitman Falls, Arizona and his family's cattle ranch. Needing a job he takes on the role of town Marshal in hopes of uncovering the clues behind his father's death. However, not long after returning home his childhood Read more...



Dangerously Charming
by Deborah Blake
"What a great continuation of a magical series modernizing fairytales readers won't want to miss."
Posted December 18, 2016

After losing his immortality Mikhail Day isn't sure of his place in the world. However, he does know he will never make the mistake of helping a damsel in distress ever again. But when Jenna Quilan shows up at his door, lost, pregnant and running from a fairy curse Read more...



While the Duke Was Sleeping
by Sophie Jordan
"A Regency twist on 'While You Were Sleeping'"
Posted December 18, 2016

Poppy Fairchurch is a shop girl new to London doing her best to take care of her sister when the Duke of Autenberry walks into the shop and Poppy falls in love. When he is nearly hit by a carriage Poppy rushes to his rescue, and while the duke lies Read more...



The Rebel Heir
by Elizabeth Michels
"Poise and Passion collide in this delightful romance"
Posted December 18, 2016

Ash Claughbane, the youngest of four sons, is a con artist who has arrived in London to get his revenge on the man who ruined his family. He is determined and devoted to his cause until he meets Lady Evangeline Green, which complicates everything. Torn between his need for revenge Read more...



Lee Erin Berryhill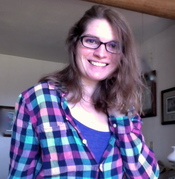 I was born in Fresno, California and now live in McCall, Idaho with my horses Cody, Zane,and B.J., mule Mae, and dog Mollie. I am a published poet and currently I'm an English/Literature major at Southern New Hampshire University. Besides reading and writing I like horse back riding, singing, coloring, snowboarding, and playing the oboe and penny whistle.
Features & Posts
No posts found.
No comments posted.