"A Regency twist on 'While You Were Sleeping'"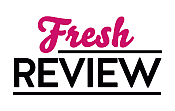 Reviewed by Lee Erin Berryhill
Posted December 18, 2016

Poppy Fairchurch is a shop girl new to London doing her best to take care of her sister when the Duke of Autenberry walks into the shop and Poppy falls in love. When he is nearly hit by a carriage Poppy rushes to his rescue, and while the duke lies in a coma his family mistakes Poppy for his betrothed. Not wanting to worry anyone Poppy plays along, and hopes that perhaps the duke will come to love her when he awakens. However, the duke's half brother, Struan McKenzie, is suspicious and when Struan and Poppy are together a real connection is found. Poppy must decide if she should marry the duke of her dreams or the man who is quickly stealing her heart.
WHILE THE DUKE WAS SLEEPING by Sophie Jordan is a historical romance with a unique plot. Poppy isn't the typical debutante heroine of historical romances, but rather a plain shop girl who saves a duke's life, and gets mistaken for his betrothed. She is intelligent and strong-willed, and her personality shines throughout the story. Struan, half-brother to the duke, is dangerous yet caring, and has vulnerabilities that lead to tremendous growth of character. He is the unique hero that perfectly fits the unexpected heroine. Together they have a passionate and steamy love affair, and an understanding with similar backgrounds that make them the perfect couple.
The duke's family is a mixture of witty and charming characters from his sister to his stepmother. Their love and open minds will have readers loving them right from the beginning. Poppy's sister is also humorous and full of charm and will delight readers. Jordan describes the countryside in a magical way that will leave readers feeling as if they are enjoying the holidays with Poppy and Struan. The dialogue is believable and the plot moves along at a good steady pace. Readers will have a hard time putting down WHILE THE DUKE WAS SLEEPING.
SUMMARY
Sometimes the man of your dreams . . .
Shop girl Poppy Fairchurch knows it's pointless fantasizing about the Duke of Autenberry. Still, dreams can't hurt anyone . . . unlike the carriage Poppy spies bearing down upon the unsuspecting duke. After she pulls him to safety, the duke lapses into a coma and Poppy is mistaken for his fiancée. But one person isn't fooled: his arrogant and much too handsome half-brother, Struan Mackenzie. Soon Poppy isn't sure what she wants more . . . the fantasy of her duke or the reality of one smoldering Scot who challenges her at every turn.
. . . is not who you think.
An illegitimate second son, Struan may have built an empire and established himself as one of the wealthiest men in Britain, but he knows he will always be an outsider among the ton. Just like he knows the infuriating Poppy is a liar. There's no way the haughty Duke of Autenberry would deign to wed a working class girl. It doesn't matter how charming she is. Or tempting. Or how much Struan wants her for himself.
---
What do you think about this review?
Comments
No comments posted.

Registered users may leave comments.
Log in or register now!