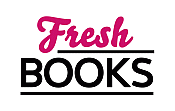 Fall into October Best Books
Sophie Jordan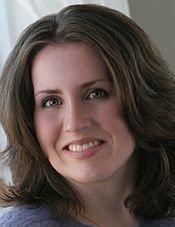 Blogging at Fresh Fiction
Sophie Jordan | Exclusive Excerpt: THE VIRGIN AND THE ROGUE
May 6, 2020
CHAPTER FOUR EXCERPT OF SOPHIE JORDAN'S THE VIRGIN AND THE ROGUE Read More...
Sophie Jordan | Exclusive Interview: THIS SCOT OF MINE
March 13, 2019
Enjoy this fun interview between bestselling author SOPHIE JORDAN and Fresh Fiction Editorial Read More...
Sophie Jordan talks THE SCANDAL OF IT ALL
July 26, 2017
Kristen Donnelly: What drew you to writing an older heroine? Sophie Jordan Read More...
Sophie Jordan/Sharie Kohler | Juggling Genres
August 29, 2008
Authors can find themselves writing in different genres for multiple reasons: 1) varied interests that demand you try your hand at ... well, varied genres; 2 Read More...
Pseudonym: Sharie Kohler.

Sophie Jordan grew up in the Texas hill country where she wove fantasies of dragons, warriors, and princesses. A former high school English teacher, she's also the New York Times and USA Today bestselling author of Avon historical romances. She now lives in Houston with her family. When she's not writing, she spends her time overloading on caffeine (lattes and Diet Cherry Coke preferred), talking plotlines with anyone who will listen (including her kids), and cramming her DVR with true-crime and reality-TV shows. Sophie also writes paranormal romances under the name Sharie Kohler.
Log In to see more information about Sophie Jordan
Log in or register now!
Series
Forgotten Princesses | A Devil's Rock Novel | Rogue Files
Books:
The Scandalous Ladies of London, April 2023
Paperback
The Scoundrel Falls Hard, September 2022
Mass Market Paperback / e-Book
The Rake Gets Ravished, March 2022
Duke Hunt #2
Mass Market Paperback / e-Book
The Duke Goes Down, August 2021
Duke Hunt #1
Mass Market Paperback / e-Book
The Duke Effect, November 2020
Rogue Files #7
Mass Market Paperback / e-Book
Kissing Lessons, June 2020
Hardcover / e-Book
The Virgin and the Rogue, May 2020
Rogue Files #6
Mass Market Paperback / e-Book
The Me I Meant to Be, April 2020
Trade Size / e-Book (reprint)
The Duke's Stolen Bride, November 2019
The Rogue Files
Mass Market Paperback / e-Book
How the Dukes Stole Christmas, October 2019
Mass Market Paperback / e-Book
This Scot of Mine, April 2019
Rogue Files #4
Paperback / e-Book
The Me I Meant to Be, January 2019
Hardcover / e-Book
Beautiful Sinner, November 2018
Devil's Rock #5
Paperback / e-Book
How The Dukes Stole Christmas, October 2018
A Holiday Romance Anthology
e-Book
The Duke Buys a Bride, August 2018
Rogue Files #3
Mass Market Paperback / e-Book
Beautiful Lawman, January 2018
Devil's Rock #4
Mass Market Paperback / e-Book
The Scandal of It All, August 2017
Rogue Files
Mass Market Paperback / e-Book
Fury on Fire, February 2017
A Devil's Rock Novel
Mass Market Paperback / e-Book
While the Duke Was Sleeping, November 2016
Rogue Files
Paperback / e-Book
Hell Breaks Loose, May 2016
A Devil's Rock Novel
Mass Market Paperback / e-Book
All Chained Up, April 2016
A Devil's Rock Novel
Paperback / e-Book
Reign of Shadows, February 2016
Hardcover / e-Book
All the Ways to Ruin a Rogue, August 2015
Paperback / e-Book
Wild, November 2014
The Ivy Chronicles
Paperback / e-Book
An Heiress for All Seasons, November 2014
The Debutante Files #2
e-Book
The Good Debutante's Guide to Ruin, August 2014
The Debutante Files
Paperback / e-Book
Tease, June 2014
Paperback / e-Book
Uninvited, February 2014
Hardcover / e-Book
Foreplay, November 2013
The Ivy Chronicles
Trade Size / e-Book
How To Lose A Bride In One Night, August 2013
Forgotten Princesses
Mass Market Paperback / e-Book
The Earl in My Bed, February 2013
A Forgotten Princesses Valentine Novella
e-Book
Hidden, September 2012
Firelight #3
Hardcover / e-Book
Lessons From A Scandalous Bride, August 2012
Forgotten Princesses
Paperback / e-Book
Vanish, September 2011
Firelight #2
Hardcover / e-Book
Wicked In Your Arms, August 2011
The Forgotten Princesses #1
Paperback / e-Book
Wicked Nights With A Lover, December 2010
Mass Market Paperback
Firelight, September 2010
Hardcover
In Scandal They Wed, April 2010
Penwich School #2
Mass Market Paperback
Sins of a Wicked Duke, April 2009
Mass Market Paperback
Surrender To Me, August 2008
Paperback
One Night With You, January 2008
Mass Market Paperback
Too Wicked to Tame, March 2007
Paperback
Once Upon a Wedding Night, August 2006
Paperback

Videos
Click Title to Play
Foreplay