"A story of hope and determination"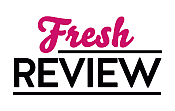 Reviewed by Lee Erin Berryhill
Posted February 14, 2018

Jennie Pickett's passion is healing, and she has a natural ability with plants and oils. One day she hopes to become a doctor, but in the 1870s this isn't an easy dream for a woman to have. As Jennie struggles to follow her dream, life will lead her through heartaches, love, triumphs, and failures, but Jennie is determined and hopeful to see herself succeed.
ALL SHE LEFT BEHIND by Jane Kirkpatrick is a hopeful story about one of the first female doctors. As usual with a story by Kirkpatrick the historical details blend with the fiction seamlessly. Kirkpatrick has clearly done her historical research. The story is easy to read and follow. Readers will be able to feel the emotions of the characters.
Jennie is a determined heroine who genuinely cares for others, and wants the best for the people around her. Her struggles are relatable, and being set in the 1800s shed light on a woman's struggles with divorce, addiction, and sexism in the late 19th century. Jennie's interest in plants and oils brings her passion to life, and adds interesting elements to the story. The antagonists are real life struggles rather than one evil villain. At times the story can seem depressing, but this lends humanity to ALL SHE LEFT BEHIND and Jennie herself, as she navigates through her life's triumphs and struggles.
The setting is well written and brings 19th century Oregon to life. Jennie's family members are just as interesting and unique as Jennie. Readers will come to feel as if they are a part of the Lichtenthaler family. The plot moves along quickly, and keeps a good pace as readers follow Jennie's life through many years. While not my favorite Kirkpatrick novel, Jennie's inspirational story of determination and hope makes ALL SHE LEFT BEHIND well worth reading.
SUMMARY
Already well-versed in the natural healing properties of herbs and oils, Jennie Pickett longs to become a doctor. But the Oregon frontier of the 1870s doesn't approve of such innovations as women attending medical school. To leave grief and guilt behind, as well as support herself and her challenging young son, Jennie cares for an elderly woman using skills she's developed on her own. When her patient dies, Jennie discovers that her heart has become entangled with the woman's widowed husband, a man many years her senior. Their unlikely romance may lead her to her ultimate goal--but the road will be winding and the way forward will not always be clear. Will Jennie find shelter in life's storms? Will she discover where healing truly lives?
Through her award-winning, layered storytelling, New York Times bestselling author Jane Kirkpatrick invites readers to leave behind their preconceived notions about love and life as they, along with Jennie, discover that dreams may be deferred--but they never really die. Based on a true story.
---
What do you think about this review?
Comments
No comments posted.

Registered users may leave comments.
Log in or register now!