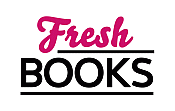 Great Summer reading - June releases
"A fun, fast-paced novella which delights and introduces new characters"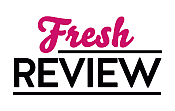 Reviewed by Lee Erin Berryhill
Posted September 29, 2017

Young Adult Paranormal | Young Adult Fantasy | Romance Paranormal
Baba Yaga, Bella, has taken Jazz in to teach the teenager how to become a Baba Yaga herself. Jazz is excited by this opportunity to learn magic, and to be a part of Bella's family. However, she is frustrated by the other Baba Yagas' agreement that they can't help the Riders regain their immortality. Taking matters into her own hands, Jazz makes her own spell and travels with Koshka to the Otherworld for the ingredients she needs. She knows her spell will work and is determined to do this on her own. Only, when she completes the spell the consequences are not what Jazz was expecting, and now she must face the Queen and possibly lose her chance to become a Baba Yaga.
WICKEDLY SPIRITED by Deborah Blake is a novella in Blake's Baba Yaga series. Fans of the series will remember the heroine, Jazz, from a previous book, and will be quite surprised by her story. Jazz is a typical angsty teenager, except she has magic, and this combination makes her interesting, unique, and relatable. She is headstrong and vulnerable and shows growth and change by the resolution of WICKEDLY SPIRITED. Jazz meets the challenges she faces in her own surprising ways, and readers will want nothing more than to see Jazz succeed.
Secondary characters, such as Koshka the dragon-cat and Baba Yaga, Bella add depth and comedic elements to the story, and once again readers will meet the fickle Queen of the Otherworld who is a character that will grow on readers through each installment of the series. Some interesting new characters are introduced, and the plot twist at the end will surprise readers. The plot moves at a quick pace, and readers won't want to set this book done. WICKEDLY SPIRITED is a charming and fun novella that ends on a high note, and readers will be eager to read more.
SUMMARY
Jazz, the powerfully magical teen first introduced in Wickedly Powerful, is now being trained as a Baba Yaga—and she's determined to free the Broken Riders herself.
Jazz had a rough life before meeting her guardian, and she knows she's lucky that Bella is training her to be a Baba Yaga. But the gifted young witch is frustrated by the slow pace of her lessons. Jazz knows she's capable of even greater magic, and she wants nothing more than to find a spell that will give the Riders back the immortality they lost.
With the reluctant assistance of Bella's dragon-turned-cat Koshka, Jazz travels to the Otherworld to get the necessary ingredients to perform the spell. A willful young witch, dangerous magic, and one powerful wish—what could possibly go wrong?
---
What do you think about this review?
Comments
No comments posted.

Registered users may leave comments.
Log in or register now!