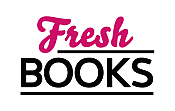 April showers are here, settle with a great read!
Reviews
21 - 40 of 110 ( prev | next )
This Road We Traveled
by Jane Kirkpatrick
"An inspirational story of strength and determination"
Posted November 19, 2016

Three generations of Brown women find themselves moving across the country from Missouri to Oregon to start a new life. While, hardships abound their hopes and dreams stay strong, until a decision must be made about which trail to follow. The decisions they make will change their lives forever, and Read more...



A Date at the Altar
by Cathy Maxwell
"A sweet and heartwarming romance"
Posted November 9, 2016

Gavin Whitridge, Duke of Baynton, wants nothing more than to find a wife and have a family. However, after being rejected by two women people are beginning to wonder if something is wrong with the duke making Gavin's dreams seem impossible. When visiting the theatre with a friend Gavin Read more...



The Earl
by Katharine Ashe
"Can misunderstandings lead to love?"
Posted November 9, 2016

Lady Emily Vale wants to help society as much as she can, and while donning the appearance of Lady Justice her pamphlets and ideas have changed many lives. When her sister turns up missing she must ask for the help her domineering arch nemesis, Colin Gray, Earl of Egremoor. He Read more...



If I Only Had a Duke
by Lenora Bell
"A fresh and vibrant romance"
Posted October 12, 2016

After numerous failed seasons Lady Dorothea Beaumont is ready to live a comfortable and independent life in Ireland with her spinster aunt. However, when the scandalous Duke of Osborne chooses her as his partner for the first waltz, she suddenly becomes the most popular woman of the season. Determined to Read more...



What the Duke Doesn't Know
by Jane Ashford
"An adventurous romance with a unique twist"
Posted August 21, 2016

Lord James Gresham is the fifth son of the Duke of Langford, and a captain in the Royal Navy, or at least he was. With his ship decommissioned, and war over he isn't sure what to do next. He thinks perhaps taking a proper English wife might be what Read more...



A Season of Ruin
by Anna Bradley
"A Sensual and witty Regency romance"
Posted August 21, 2016

Lily Somerset is spending the season with the Sutherland family, and hoping to catch a dependable and unexciting husband. However, a case of mistaken identity will lead to gossip that could ruin her reputation. Now she finds herself dependent on Robin Sutherland to be her escort, and he is anything Read more...



The Earl Next Door
by Charis Michaels
"A Lighthearted Historical Romance"
Posted June 30, 2016

Bryson Courtland, Viscount Rainsleigh, wants nothing more than his cruel father to be a distant memory. After rebuilding the reputation of the Rainsleigh name Bryson is ready to find a suitable bride above reproach. When he is invited to a house party he falls instantly for the beautiful, mysterious Lady Read more...



A Scandalous Proposal
by Kasey Michaels
"A SCANDALOUS PROPOSAL is a witty romance with a clever mystery"
Posted April 12, 2016

Daniella Foster needs a hero. Her sister is being blackmailed, and her family's reputation is on the line. When she meets war hero Cooper Townsend she believes she has found the perfect hero to help her family. As it turns out, the same villain is blackmailing Cooper. Daniella and Read more...



The Earl Next Door
by Charis Michaels
"A humorous romance well worth reading"
Posted March 24, 2016

American heiress Piety Grey has fled to London, escaping her mother and stepbrothers' plots to take her money. Upon arriving in her new home, Piety meets Trevor Rheese the Earl of Falcondale. The earl is gruff and abrasive, but chemistry forms between the two regardless. When Piety's family turns Read more...



The Dark Days Club
by Alison Goodman
"A dark and compelling story combining the paranormal and regency era romance"
Posted March 11, 2016

Lady Helen is readying for her societal debut when she learns a maid has gone missing. She is determined to find the maid, but is unprepared for the world it leads her towards. A world, as it turns out, she was meant to be part of all along. Upon meeting Read more...



A Reckless Desire
by Isabella Bradford
"A romance with a unique plot"
Posted March 1, 2016

Unable to master the art of dancing like the rest of her famous family, Lucia di Rossi is forced to work as a servant for the dancers. Wanting to survive on her own terms, Lucia takes Lord Rivers Fitzroy up on his wager to turn her into an actress. Rivers Read more...



Robert B. Parker's Blackjack
by Robert Knott
"A outstanding gun-slinging western in the Cole and Hitch series"
Posted February 22, 2016

When a Denver lawman is killed in Appaloosa, U.S. Marshall Virgil Cole and deputy Everett Hitch must track down three dangerous men as quickly as possible. However, this murder leaves Virgil and Everett with more questions than answers, and when a bounty hunter from Virgil's past arrives in Read more...



The Unforgettable Hero
by Valerie Bowman
"A well-crafted and unique romance"
Posted February 9, 2016

Adam Hunt is unhappy with his eldest brother's interference with his life. Determined to set his brother straight Adam leaves for his brother's house only to witness a woman get struck by a passing coach. He goes to her rescue, but when she wakes she believes she and Read more...



Wickedly Powerful
by Deborah Blake
"An exciting romance that reimagines a classic fairytale character"
Posted February 9, 2016

The Baba Yaga of the West, Bella, is in charge of keeping order and peace, and this includes trying to douse the forest fires that seem to be spreading beyond control. When the fires leave a magical trace, she soon learns they are connected to the missing Riders. Charged to Read more...



Carolina Dreaming
by Virginia Kantra
"A tender romance readers will be left thinking of long after the last page"
Posted February 9, 2016

With no where else to go, Gabe Murphy travels to Dare Island, North Carolina to catch up with a former fellow Marine after he is released from prison. He wants to get his life back on track with no complications. But after landing a construction job he meets Jane, a Read more...



Wickedly Ever After
by Deborah Blake
"An exciting novella with adventure and romance"
Posted February 9, 2016

Barbara Yager, one of the world's Baba Yagas, has found her true love. The only problem is she must get permission to marry Liam from the Otherworld Queen, so Liam can live as long as Barbara. Upon asking the Queen permission, she gives Barbara and Liam three impossible tasks Read more...



Her Wicked Proposal
by Lauren Smith
"A witty romance with a beautiful setting"
Posted January 20, 2016

Cedric, Viscount Sheridan, has little to no purpose in life after an accident left him blind. When Lady Anne Chessley, a woman he formerly courted, wants to marry him to save herself from money hungry beaux, Cedric agrees. Anne makes Cedric feel alive and gives him a purpose in life Read more...



I Am Your Judge
by Nele Neuhaus
"A police procedural with exciting twists and turns"
Posted January 12, 2016

Just when Detective Pia Kirchoff is about to leave on her honeymoon an elderly woman is shot to death, and soon more shooting deaths occur. A sniper is on the loose, and the victims don't seem to have any enemies. As connections between the victims start to appear, Kirchoff Read more...



How to Bewitch an Earl
by Ally Broadfield
"Follow the clues to a mystery that leads to romance."
Posted January 7, 2016

Edward Adair, Earl of Kenworth, has been searching for a lost family heirloom for years. When his mother throws a house party he meets Isabella Winthrop a paid companion who is eager to help solve the mystery. Edward reluctantly lets her help, but as they follow the clues hidden in Read more...



A Lady's Guide To Ruin
by Kathleen Kimmel
"Steamy romance, secretive adventures, and well-developed characters"
Posted November 24, 2015

Joan Prince is fleeing a mental hospital when the flighty Lady Daphne hands her letter to give to a distant cousin before rushing off. Believing she will spend a few days pretending to be Daphne before making her escape, Joan travels to Birch Hall with Martin, Lord Fenbrook, and his Read more...



Lee Erin Berryhill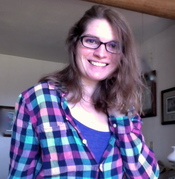 I was born in Fresno, California and now live in McCall, Idaho with my horses Cody, Zane,and B.J., mule Mae, and dog Mollie. I am a published poet and currently I'm an English/Literature major at Southern New Hampshire University. Besides reading and writing I like horse back riding, singing, coloring, snowboarding, and playing the oboe and penny whistle.
Features & Posts
No posts found.
No comments posted.