"Steamy romance, secretive adventures, and well-developed characters"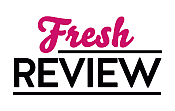 Reviewed by Lee Erin Berryhill
Posted November 24, 2015

Joan Prince is fleeing a mental hospital when the flighty Lady Daphne hands her letter to give to a distant cousin before rushing off. Believing she will spend a few days pretending to be Daphne before making her escape, Joan travels to Birch Hall with Martin, Lord Fenbrook, and his sister. However, Joan realizes she is falling in love with Martin and his sister is becoming suspicious. She knows she can't stay, but will she be able to escape before her secret is revealed?
A LADY'S GUIDE TO RUIN is the first book in Kathleen Kimmel's Birch Hall series. The plot is unique and I enjoyed the secrets driving the storyline. Joan is a wonderful heroine. Her wit and backstory will have readers rooting for her from the very beginning. Martin is a sweet hero, and his love for his family and Joan are just some of his many enduring qualities. The secondary characters are charming, and the antagonists dangerous and deceitful. Kimmel brings the consequences, or lack thereof, of one's social class into the story, and this blended well with the intriguing plot. Birch Hall is a lovely setting for a romance, and Kimmel describes the place beautifully.
A LADY'S GUIDE TO RUIN is filled with steamy romance, secretive adventures, and well-developed characters that will have readers anxiously awaiting the second book in the Birch Hall series.
SUMMARY
A romantic debut starring a reluctant earl and the beautiful thief who has put them both in danger—and stolen his heart...
Joan Price is a wanted woman. A thief and a fugitive from the mental hospital where she was falsely committed, she's now on the run from her former partners in crime. But luck must be on her side—just when it seems all is doomed, she runs straight into the arms of Martin Hargrove, Earl of Fenbrook, who mistakes her for his distant cousin, Daphne.
Lord Fenbrook has no intention of marrying, and certainly doesn't consider his notoriously scatterbrained cousin a prospect. But her flighty persona seems to hide something far more intriguing—a secret self she trusts with no one. And Martin is determined to earn that trust…
When Martin's sister discovers Joan's charade, they strike a bargain: Joan can remain within the safe walls of Birch Hall, as long as she doesn't allow Martin to fall in love with her—for their flirtation would surely ruin them both. She's convinced she poses no threat to his heart, but she's beginning to realize that her heart may be the one in danger. Especially as he seems very set on seducing her...
---
What do you think about this review?
Comments
No comments posted.

Registered users may leave comments.
Log in or register now!