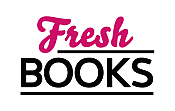 April showers are here, settle with a great read!
"A fresh and vibrant romance"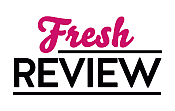 Reviewed by Lee Erin Berryhill
Posted October 12, 2016

After numerous failed seasons Lady Dorothea Beaumont is ready to live a comfortable and independent life in Ireland with her spinster aunt. However, when the scandalous Duke of Osborne chooses her as his partner for the first waltz, she suddenly becomes the most popular woman of the season. Determined to force the duke to fix the mess he created, Dorothea insists he take her to Ireland with him. It is a journey that will change both their lives forever.
IF I ONLY HAD A DUKE is the second book in Lenora Bell's The Disgraceful Dukes series. The romance is sweet and charming, and the plot well-written creating a vibrant and enjoyable story. Thea is a wonderful heroine who starts out vulnerable and unsure, but grows into a determined and out spoken lady who makes her own choices. Dalton is a unique hero with a Robin Hood like second life, and a backstory that is both heartbreaking and key to both his personas. Thea and Dalton together are a great mix of chemistry, tension, and passion. The letters between Dalton and Thea starting the story is a unique idea that started IF I ONLY HAD A DUKE very well.
Bell's secondary characters are fantastic. Dalton's manservant, Con, adds witty repertoire to the dialogue that otherwise would have been serious and dull. Molly is a breath of fresh air, with her dangerous ideas and wild nature. Thea's spinster aunts are funny, and at first somewhat pitiful, however, at the end readers will be cheering them on as they fight for their independence. Dalton's enemy creates conflicts that keep the story exciting and moving forward. The setting is easy to picture, especially the Irish cliffs, and the surprise twist at the end is gloriously shocking. IF I ONLY HAD A DUKE is a truly enjoyable read.
SUMMARY
After four failed seasons and a disastrous jilting, Lady Dorothea Beaumont has had more than enough of her family's scheming. She won't domesticate a duke, entangle an earl, or vie for a viscount. She will quietly exit to her aunt's Irish estate for a life of blissful freedom. Until an arrogant, sinfully handsome duke singles her out for a waltz, making Thea the most popular belle of the season.
The duke ruined her plans and he'll just have to fix them.
Dalton, Duke of Osborne, is far too heartless for debutantes or marriage—he uses dalliances and public spectacle to distract from his real purpose: finding the man who destroyed his family. When his search leads to Ireland, the last thing he needs is the determined, achingly innocent Thea, who arrives in the dead of night demanding he escort her to her aunt. His foolish agreement may prove his undoing. The road to the Emerald Isle is fraught with unforeseen dangers, but the greatest peril of all might just be discovering that he has a heart...and he's losing it to Thea.
---
What do you think about this review?
Comments
No comments posted.

Registered users may leave comments.
Log in or register now!