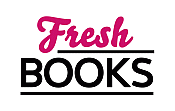 December's Must-Reads: Top Books to Close Out the Year with a Bang
"An adventurous romance with a unique twist"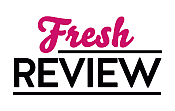 Reviewed by Lee Erin Berryhill
Posted August 21, 2016

Lord James Gresham is the fifth son of the Duke of Langford, and a captain in the Royal Navy, or at least he was. With his ship decommissioned, and war over he isn't sure what to do next. He thinks perhaps taking a proper English wife might be what he needs to settle down. But when Kawena Benson a half-English, half-Polynesian woman convinces him to help her find her father's lost fortune, James starts to realize that a proper wife may not be what he is looking for after all.
WHAT THE DUKE DOESN'T KNOW is the second book in Jane Ashford's The Duke's Sons series. I absolutely loved the first book HEIR TO THE DUKE, and could not wait to read this one, and I was not disappointed. I could hardly put this book down as I traveled with the characters through England to find the heroine's lost treasure. Kawena is a unique heroine, and is half-English, half-Polynesian. Not being raised in England gives her a perspective on Regency society not usually found in a romance. Her confusion and misunderstandings of English high society is endearing, and remarkably well-written. Kawena still manages to be independent and intelligent, and she is quickly becoming one of my favorite romance heroines. James may, at first, seem the typical romance hero, but Ashford gives him depth, humor, and his compassion and acceptance of others gives him unique qualities that fit perfectly to such a different heroine. Their romance is sweet, sometimes complicated, and almost always swoon worthy.
James' parents, the Duke and Duchess, are charming secondary characters as are his brothers and his sister-in-law. The brotherly bond between The Gresham brothers, and the wit and humor added by Ariel make WHAT THE DUKE DOESN'T KNOW entertaining and interesting. The hunt to find Kawena's missing treasure gives the plot excitement and a mystery that ends in an unexpected fashion. The setting, especially the cottage by the sea, is easy to picture and Oxford is a great change of pace from London, making the setting as unique as the characters. Every bit of WHAT THE DUKE DOESN'T KNOW is a joy to read, and I can't wait for the next book in this, so far, fabulous series.
SUMMARY
A proper English wife, or the freedom of the sea?
Lord James Gresham is the fifth son of the Duke of Langford, a captain in the Royal Navy, and at a loss for what to do next. He's made his fortune; perhaps now he should find a proper wife and set up his nursery. But the sea calls to him, while his search for a wife leaves him uninspired. And then, a dark beauty with a heart for revenge is swept into his life.
He can't have both, but he won't give up either
Half-English, half-Polynesian Kawena Benson is out to avenge her father and reclaim a cache of stolen jewels. There's nothing for James to do but protest his innocence and help Kawena search for the jewels, even though it turns his world upside down.
---
What do you think about this review?
Comments
No comments posted.

Registered users may leave comments.
Log in or register now!