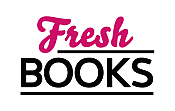 April showers are here, settle with a great read!
"A delightfully charming romance"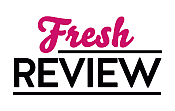 Reviewed by Lee Erin Berryhill
Posted July 24, 2017

Anwen Windham is desperate to save the charity she has invested her life in. With money running out and little help from anyone else, Anwen turns to Colin MacHugh for advice. Colin is more than happy to do what he can for the foundling home, especially if that means spending more time with the beautiful Anwen. However, just when Colin and Anwen begin their courtship a surprise enemy will have them wondering if they will ever be able to save the foundling home from closing, and spend their lives together.
TOO SCOT TO HANDLE is the second book in Grace Burrowes Windham Brides series. This charming romance has a few unexpected twists, and the characters are wonderfully well written. The heroine, Anwen, is confident, vivacious, and intelligent. Readers will enjoy her spirit and giving nature. It is only fitting that she falls for the hero, Colin, who risks everything to protect, and keep his promise to the orphan boys in the story. Colin is sexy, clever, and while a bit naïve about his new life as a titled lord this only helps to create a more relatable character. Readers will be able to feel the sparks between Anwen and Colin, and the romance is balanced well throughout TOO SCOT TO HANDLE.
Burrowes tells some of the story through the point of view from a few of the orphaned boys, and I thought this a creative touch. It helps to carry the plot, and makes the desperation of the characters more believable. The antagonist is quite wonderful. He is perfectly nasty and self-centered, and a wonderful foil to Colin and Anwen. The twist resulting in the resolution may have some readers surprised, and I appreciate that Burrowes writes a less predictable ending. The setting is lovely, and I especially enjoyed the liveliness of the card playing benefit night. TOO SCOT TO HANDLE is a compelling romance with an unexpected ending, and charming characters.
SUMMARY
A MAN WITH MANY TALENTS
As a captain in the army, Colin MacHugh led men, fixed what was broken, and fought hard. Now that he's a titled gentleman, he's still fighting-this time to keep his bachelorhood safe from all the marriage-minded debutantes. Then he meets the intriguing Miss Anwen Windham, whose demure nature masks a bonfire waiting to roar to life. When she asks for his help to raise money for the local orphanage, he's happy to oblige.
Anwen is amazed at how quickly Lord Colin takes in hand a pack of rambunctious orphan boys. Amazed at how he actually listens to her ideas. Amazed at the thrill she gets from the rumble of his Scottish burr and the heat of his touch. But not everyone enjoys the success of an upstart. And Colin has enemies who will stop at nothing to ruin him and anybody he holds dear.
---
What do you think about this review?
Comments
No comments posted.

Registered users may leave comments.
Log in or register now!