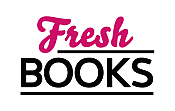 April showers are here, settle with a great read!
"What a great continuation of a magical series modernizing fairytales readers won't want to miss."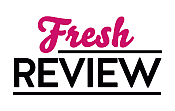 Reviewed by Lee Erin Berryhill
Posted December 18, 2016

After losing his immortality Mikhail Day isn't sure of his place in the world. However, he does know he will never make the mistake of helping a damsel in distress ever again. But when Jenna Quilan shows up at his door, lost, pregnant and running from a fairy curse, Mikhail knows he has to help. As the two travel through the magical Otherworld to defeat the curse a friendship starts to form, and Mikhail begins to wonder if he's found his place in the world after all.
DANGEROUSLY CHARMING is the first book in Deborah Blake's Broken Riders series, which follows the lives of the Riders from her Baba Yaga series. Readers, I believe, will be thrilled to learn more about the somewhat mysterious Riders, and how their lives have changed since the last Baba Yaga book. Mikhail is the youngest Rider, and he's a wonderful hero. He shows immense character growth throughout the story, he is sweet and endearing, and he is the perfect mix of human and paranormal. Jenna is charming, quick-witted, and independent, and readers will love her kindness and determination. Their romance is steamy and adorable all at the same time. Some former characters return, such as Barbara Yager, from the first Baba Yaga book, and the Queen and King of the Otherworld. This not only connects the two series, but will keep fan in the fairytale world they remember.
Blake sets most of DANGEROUSLY CHARMING in the Otherworld, and her descriptive setting will have readers feeling as if they are traveling through the magical land along with Mikhail and Jenna. Gregori's cabin, the picturesque oasis, and the quaint villages all conjure images of a fairytale world of magic and secrecy. The plot twists keep the story moving at a nice pace, and I like that the reader can try and figure out the answer to the curse along with Jenna. Monsters, giant lizards, and temperamental salamanders help to create a world readers will love to get lost in. Once started it was hard to put this book down. DANGEROUSLY CHARMING is a great continuation of a magical series modernizing fairytales readers won't want to miss.
SUMMARY
From the author of the Baba Yaga novels, a brand new series set in the same "addicting"* world, filled with wild magic, enchanting damsels, and the irresistibly daring men who serve the Baba Yagas...
The Riders are three immortal brothers who protect the mythical Baba Yagas. But their time serving the witches has ended—and their new destinies are just beginning...
Ever since a near-fatal mistake stripped Mikhail Day and his brothers of their calling to be Riders, Day has hidden from his shame and his new, mortal life in a remote cabin in the Adirondack mountains. But when a desperate young woman appears on his doorstep, he cannot resist helping her—and cannot deny how strongly he's drawn to her...
For generations, women in Jenna Quinlan's family have been cursed to give up their first born child to the vengeful fairy Zilya. When Jenna finds herself unexpectedly pregnant, she is determined to break her family's curse and keep her baby, even if it means teaming up with a mysterious and charismatic man with demons of his own...
To unravel the curse, Jenna and Day will have to travel deep into the Otherworld. But the biggest challenge of the journey might not be solving an ancient puzzle but learning to heal their own broken hearts..
---
What do you think about this review?
Comments
No comments posted.

Registered users may leave comments.
Log in or register now!